ICFF welcomes Italian actress, writer Claudia Conte to Toronto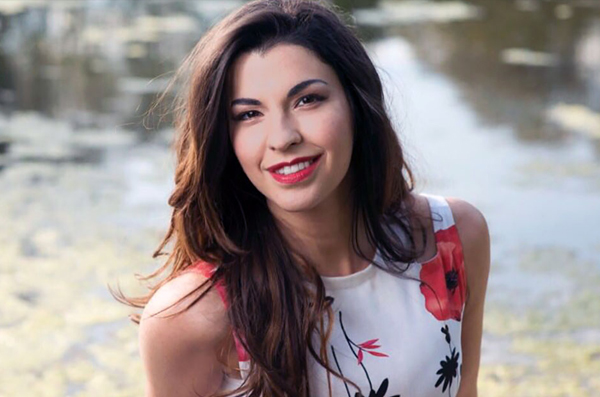 Claudia Conte set to make a guest appearance before ICFF audience while in Canada promoting a new book and her latest film about the struggles of caring for an ill loved one.
TORONTO – Actress and writer Claudia Conte makes a special appearance at the Italian Contemporary Film Festival's Monthly Screening Program in Vaughan in November, presenting her latest short film, Sogni, written and directed by Angelo Longoni. Alongside famous actress, television personality and singer, Loretta Goggi, Conte stars in the film which highlights the delicate and often difficult relationship between a daughter and her aging mother suffering from Alzheimer's – the silent yet complex disease that plagues nearly 30-million people around the world.
Conte will be present at the screening on Thursday, November 7th, at Cineplex Cinemas in Vaughan. She recently released her third novel, Il vino & le rose: L'eterna sfida tra il bene e il male/Wine & Roses. The book is a social commentary on today's culture and human nature; an analysis of our individualism, selfishness and antisocial behaviour. The three main characters are women, long-time friends with an unbreakable bond, who struggle to find balance in their relationship and in their own lives.
The ICFF is pleased to welcome Claudia Conte as a special guest, and help promote her latest works as part of its mandate to nurture and support Italian talent.
About ICFF
The Italian Contemporary Film Festival is one of the most important celebrated events of Italian culture in North America, and is the largest Italian film festival outside of Italy. The annual festival attracts thousands of attendees to screenings, industry events, and galas. The ninth annual Italian Contemporary Film Festival will take place from June 18 – 26, 2020. ICFF is presented by IC Savings in affiliation with Fare Cinema, and generously supported by Empire Communities, Cityzen Dominus, Two Sisters Vineyards, Great Gulf Homes and Delta Air Lines – the Official Airline Sponsor. ICFF is funded by: the Government of Canada and the Province of Ontario. ICFF leading partners are: the Italian Embassy in Ottawa, the Italian Consulate General in Toronto, Montreal and Vancouver, the Istituto Italiano di Cultura in Toronto and Montreal, the Italian Trade Agency, ANICA, Cineplex Cinemas, TIFF and SIRT Sheridan. ICFF Media partners are: RAI Italia, CHIN Radio/TV and OMNI Television. ICFF Communication Partner is Rogers. ICFF media supporters are: Dolce Media, Panorama, Italiani.ca, ItalNews, Lo Specchio, MyETVMedia, Snapd. ICFF partners are: L'Altra Italia, Christie Digital, CIBPA, Comites Toronto, George Brown College, ICCO, Italian Heritage Month, Ryerson University, Take 5 Productions, TFCA and York University.
Media Contact:
Anne-Elise Allegritti, ICFF Communications Coordinator – aallegritti@icff.ca – 416.929.3475