Meet the Guest: ICFF Welcomes Claudia Gerini to Toronto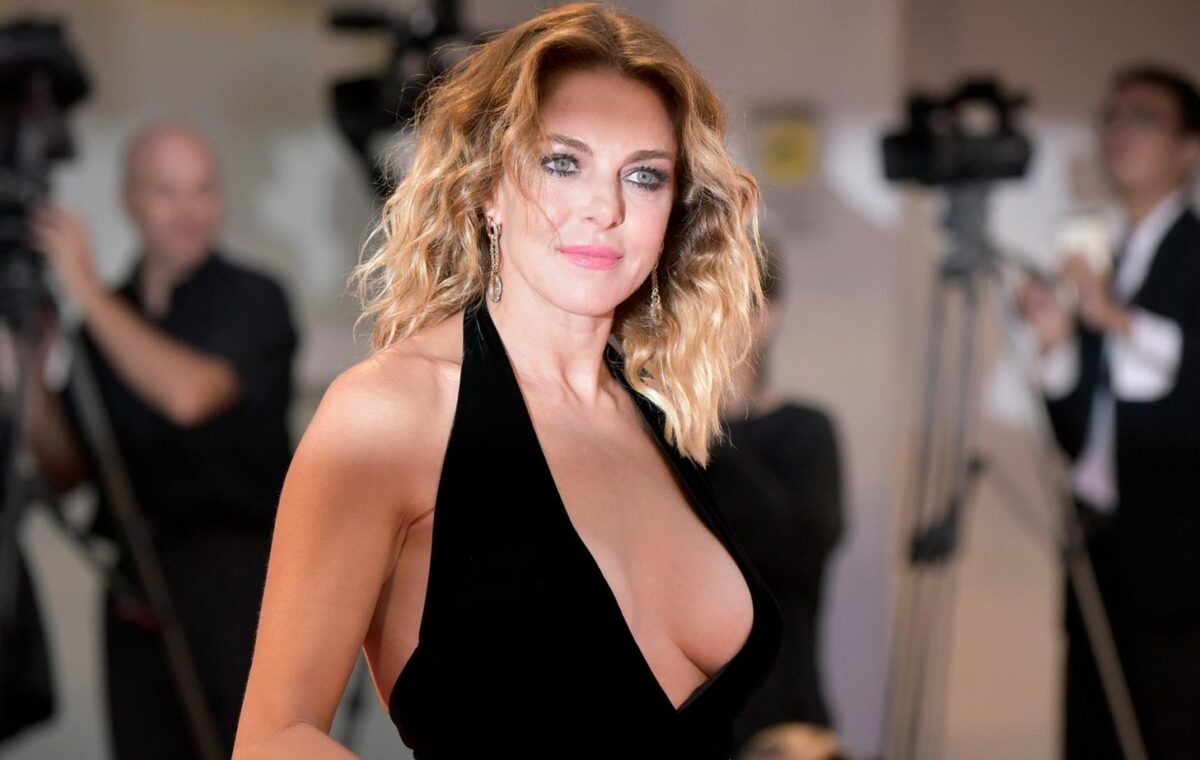 Christie and Rogers renew their partnership with the festival for a special edition featuring a whole
new cinema village
Multi-Award-Winning Italian Actress will attend the Opening of the Festival in June
TORONTO – The ICFF, presented by Lavazza, is thrilled to announce that renowned Italian actress and director, Claudia Gerini, will be the Special Guest at the festival taking place in Toronto from June 27th to July 18th. After two years of travel restrictions, the XI edition of the festival will once again be welcoming
guests from all over the world.
Claudia Gerini is a highly accomplished and critically acclaimed actress, writer and director from Italy who
began her acting career at the age of 14. Since that time, Gerini has starred in over 50 films with a mix of performances in Italian features and Hollywood blockbusters. Her films have received numerous nominations and awards from the David di Donatello Awards and Nastro d'Argento Awards.
Gerini will participate at the festival with her directorial debut, Tapirulan. The film revolves around the events of Emma, played by Gerini herself, who is an online consultant delivering video calls to those seeking
"athletic" improvement; all while running on the treadmill. The North American Premiere of Tapirulan will be presented at the renowned theatre of the TIFF Bell Lightbox on June 25th and, on this occasion, ICFF is proud to celebrate Claudia Gerini and all her incredible accomplishments, milestones, and successes.
This year, ICFF is also transforming the festival experience into a unique cinema village with attractions, art exhibits and unique outdoor theatres thanks to the steadfast support of Christie and Rogers. The festival is proud to renew its partnership with the leaders in audiovisual technologies and media communication to present audiences with never-before-seen open-air cinemas and films representing over 13 communities with a special "Focus Italia" series.
Despite two years of hardships that weighed on the events and festival industries, ICFF is proud to look
forward to setting new goals and milestones. During this unprecedented period of time, the festival has been able to create new and exciting events that made a significant mark in the industry thanks to the unwavering support and encouragement of its partners and sponsors. Among them, ICFF is proud to recognize the important efforts and achievements of Peter Gismondi from Luxe who, with his charisma, passion and perseverance, has found innovative ways to flourish in a time when the event industry suffered a significant drawback. The festival will award Gismondi the ICFF Award of Excellence at Closing Night on July 15th. The full schedule and official film selection will be announced on May 26.
Movie packages for 4 and 6 films are already on sale. General admission tickets go on sale May 26.
-30-
For more information or to request interviews, please contact:
Donatella Zanon, ICFF Communications Coordinator
communication@icff.ca
416-893-3966
About the 2022 Festival Sponsors and Partners
As Presenting Sponsor of the ICFF, Lavazza, is committed to supporting the Festival and the art of filmmaking, bringing business and energy to Canada and offering festival patrons the opportunity to enjoy the best in storytelling through film. The Festival is promoted by the Ministry of Foreign Affairs and International Cooperation. Institutional partners: the Italian Embassy in Ottawa, the Italian Consulate General in Toronto, Montreal and Vancouver, the Italian Institute of Culture in Toronto and Montreal, the Italian Trade Agency, ANICA, and Ontario Place. Major Partners: TIFF, Musée des Beaux-Arts Montreal, SIRT, Take 5 Production, Cineplex Cinemas, George Brown, and Cinémathèque QC. Our Official Communication partner: Rogers Communications. Our Official Airline Sponsor: Delta Airlines. Leading Sponsors: Empire Communities, Cityzen Dominus, Great Gulf, Castlepoint Numa, NyDock – Floating Docks from Huntsville Muskoka Ontario, Rio Mare, Campari, and Masi. ICFF Media Partners: RAI Italia, CHIN Radio/TV, OMNI Television, Citytv. Premiere Sponsors: Pizza Nova, Eataly, Christie, Luxe Modern Event Rentals, Cecconi Simone, Barilla, Liuna, Mac Show System. ICFF is funded by: the Government of Canada, the Government of Ontario, Telefilm Canada, the City of Toronto, and Ontario Creates.