YOU HAVE TWO OPTIONS TO CHOOSE FROM!
All films are available in Italian with English Subtitles, and select films will have French subtitles for our Quebecois viewers. Streaming is geo-blocked to Canada.
$37.17 Festival Pass:
– Festival Passes give you access to the full ICFF at Home film festival program.
– Passes are valid only on the ICFF Digital Platform and are valid from June 30th – July 10th, 2023).
$7.07 Single Ticket:
Single Movie Tickets are available for purchase only during the official online festival dates, June 30th – July 10th, 2023)
Important Notes:
Festival passes are valid for one household only. The log-in cannot be shared between multiple households.
Each movie has a one-time viewing lock and cannot be played twice.
ICFF at Home
Shorts Collection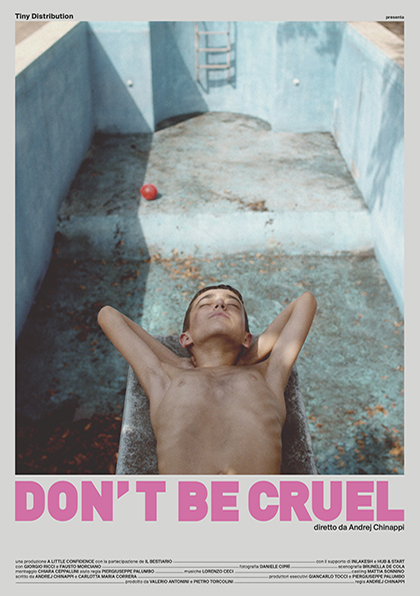 Director: Andrej Chinappi
Duration: 14'59"
Country: Italy
Year: 2022
Ninni and his father Amelio wish to redeem their modest lifestyle. An opportunity will arise when the father, who works as an Elvis lookalike, is called to perform in a rich seaside resort. On that night, however, Ninni will be forced to come to terms with the harsh reality of the real world.
Don't Be Cruel
Don't Be Cruel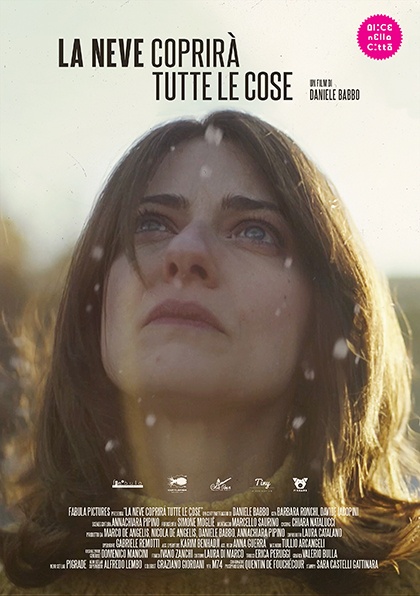 Director: Daniele Babbo
Duration: 14'59"
Country: Italy
Year: 2022
In a whirlwind of conflicting emotions, a couple struggles to find a balance while waiting for an outcome that could change their lives.
La neve coprirà tutte le cose
The snow will cover all things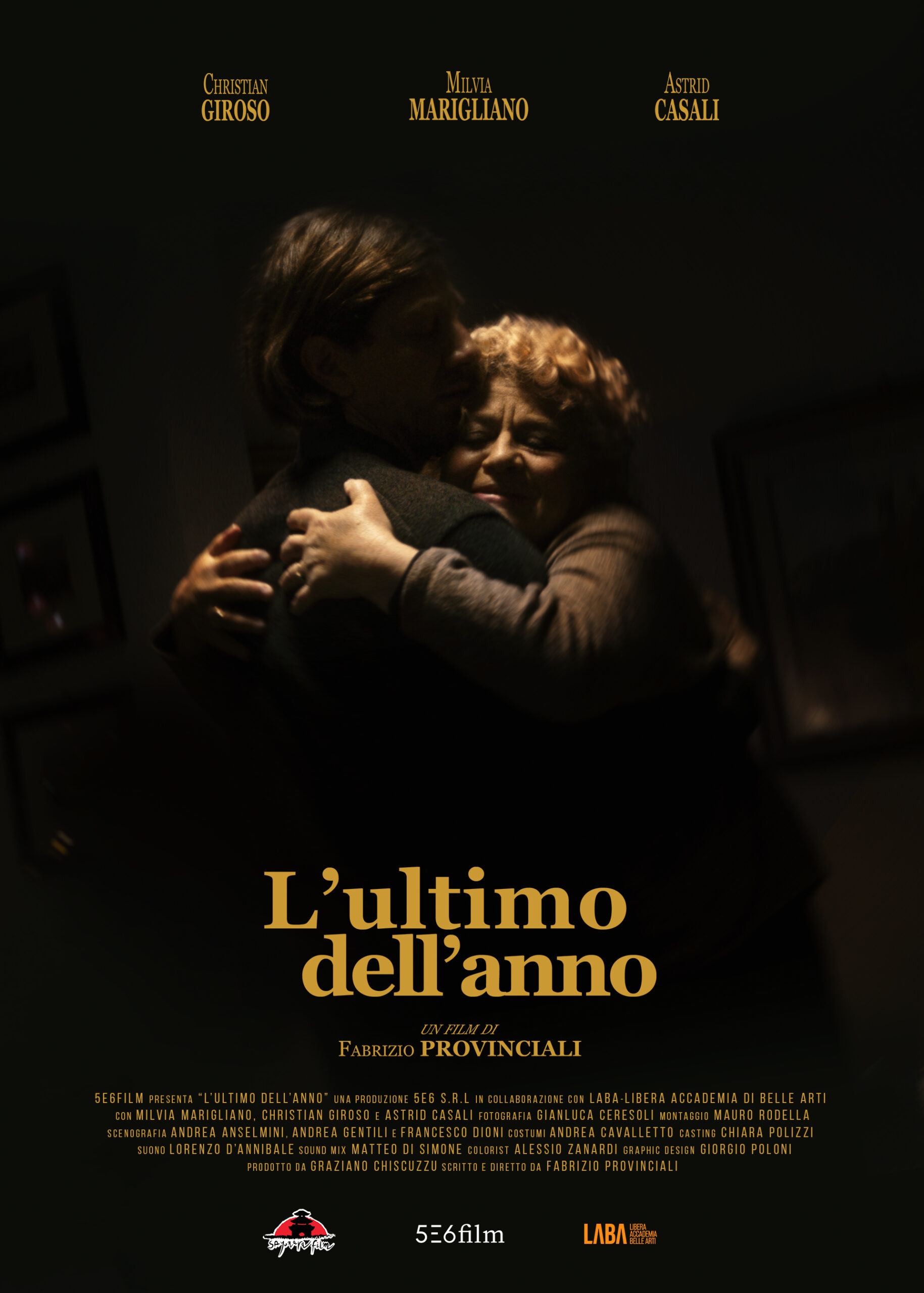 Director: Fabrizio Provinciali
Duration: 18'50"
Country: Italy
Year: 2022
New Year's eve is coming but Carlo has no one to celebrate with. At the age of thirty six, single and unemployed, he still lives with his widowed mother. Un unexpected invitation seems to open up a possibility for a new beginning.
L'ultimo dell'anno
New Year's Eve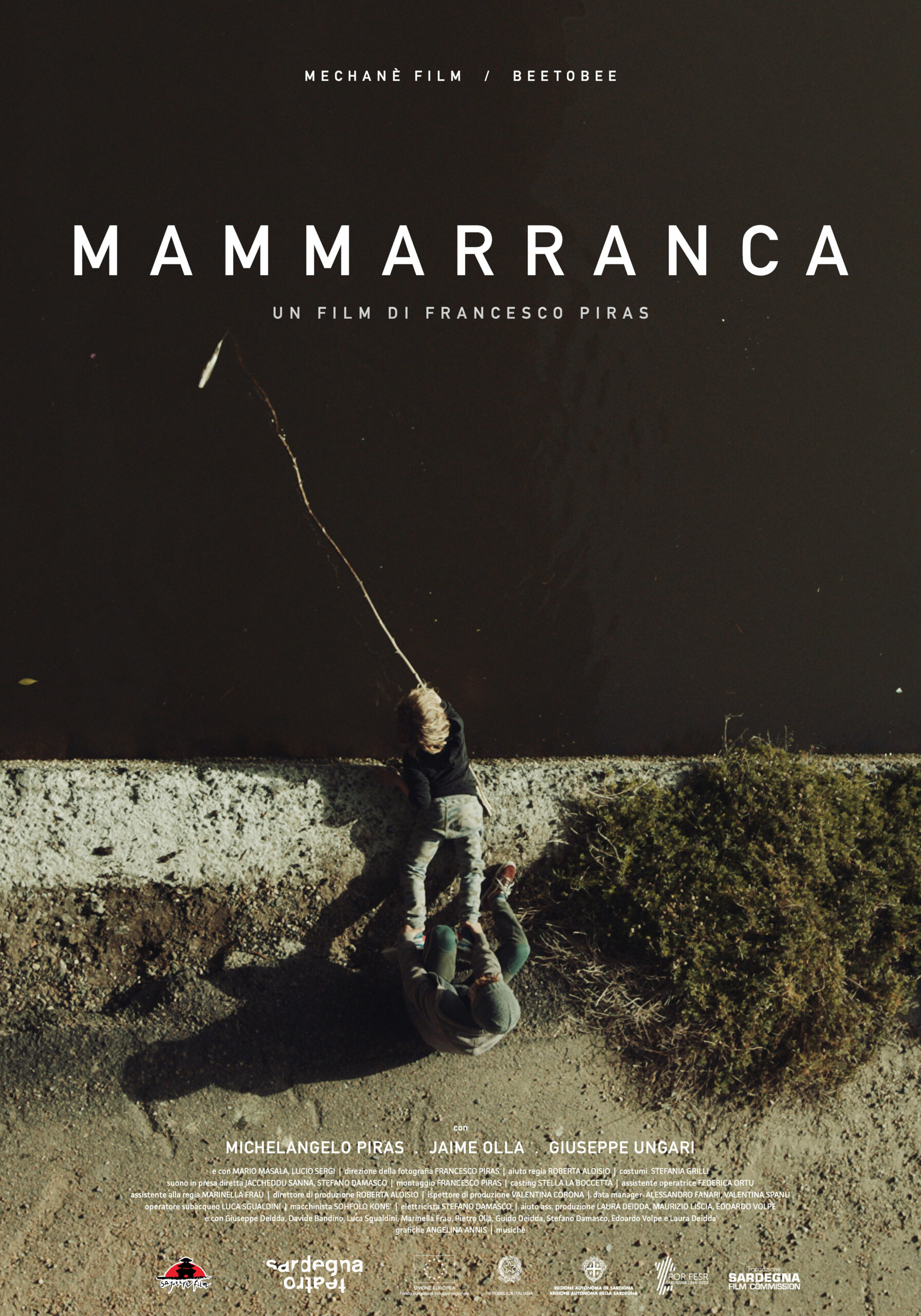 Director: Francesco Piras
Duration: 14'59"
Country: Italy
Year: 2022
Giovanni and Michele are eleven and nine years old and they live in Sant'Elia, a popular neighborhood on the outskirt of Cagliari. The lives of the two children suddenly seem to change when a scratch card ends up in their hands.
Mammarranca
Mammarranca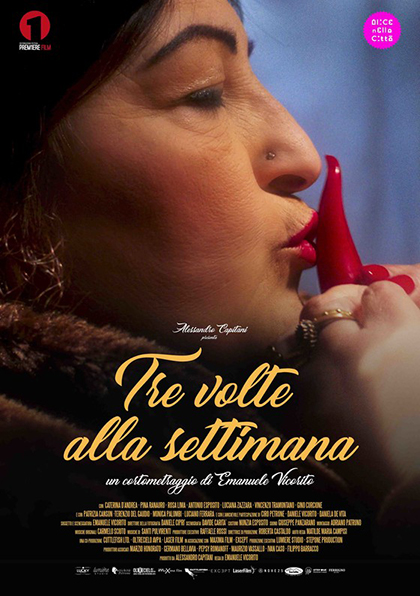 Director: Emanuele Vicorito
Duration: 13'
Country: Italy
Year: 2022
The Berrezzella sisters are avid Lotto players; three times a week they try their luck, fueling it with due superstition and an ancient technique. One day, in Vico Scassacocchi, they are confronted with the scene of a betrayal, which becomes yet another opportunity for them to try their luck and change their lives forever...
Tre volte alla settimana
Three times a week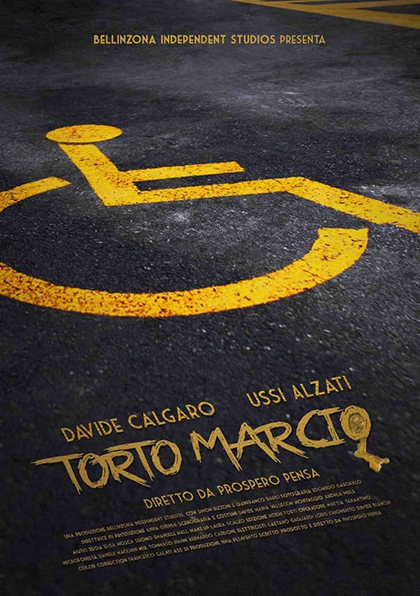 Director: Prospero Pensa
Duration: 7'
Country: Italy
Year: 2022
A young man parks in the disabled spot and is challenged by a woman: his explanation doesn't persuade her. How far are they going in order to win the argument?
Torto Marcio
Torto Marcio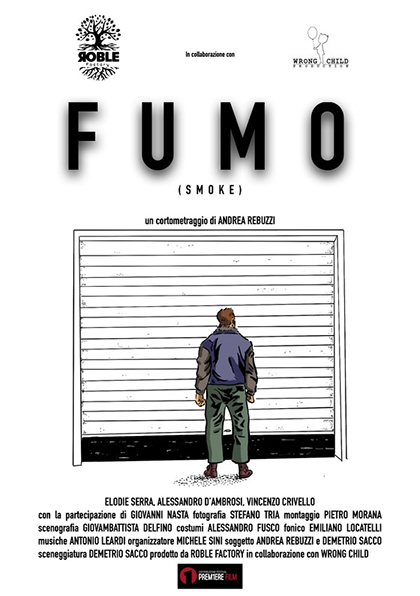 Director: Andrea Rebuzzi
Duration: 14'29"
Country: Italy
Year: 2022
A mechanic has to deal with his own honesty not to screw his entire life up.
Fumo
Smoke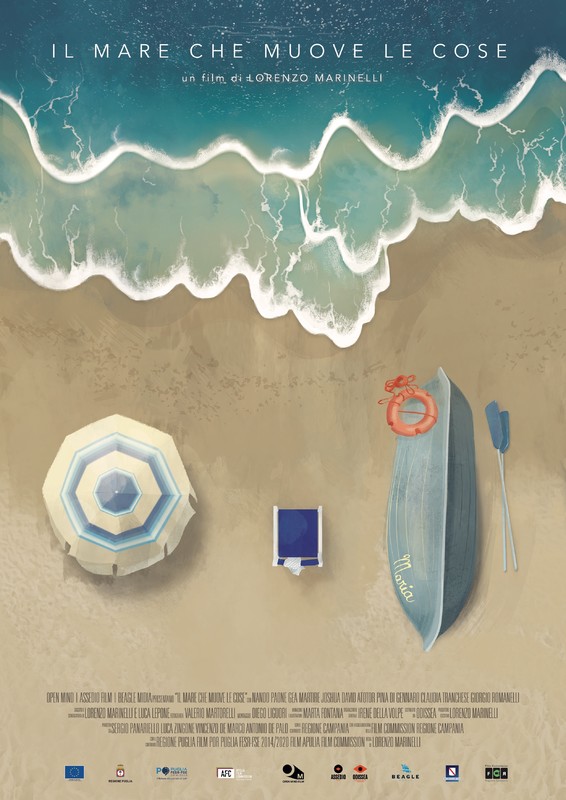 Director: Lorenzo Marinelli
Duration: 15
Country: Italy
Year: 2022
Massimo is the owner of a bathhouse, everything has changed since he discovered he has Parkinson's disease. Meeting an African boy will allow him to react to pain, put it aside, and understand that he can still take care of his neighbor.
The Sea That Moves Things
The Sea That Moves Things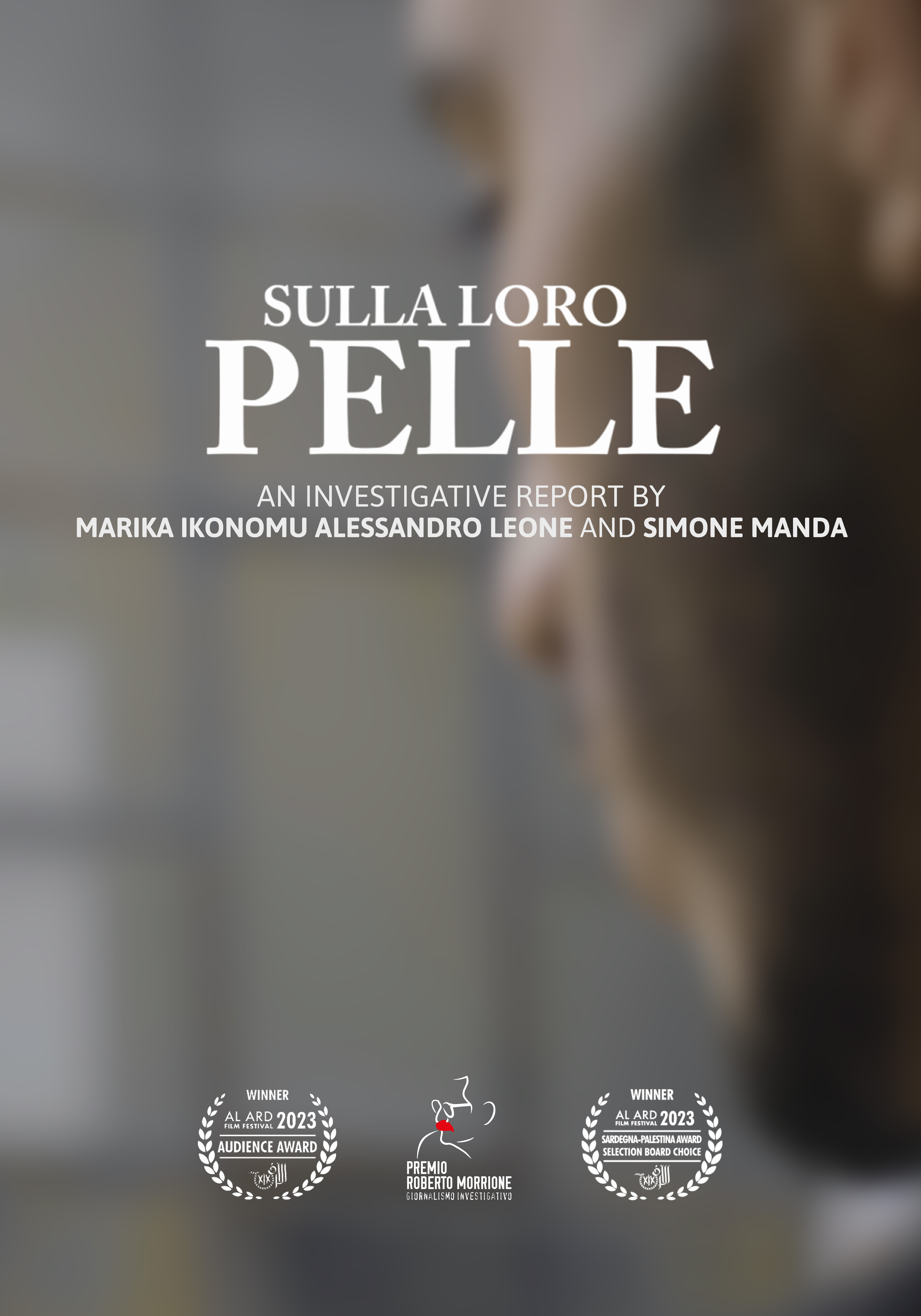 Director: Marika Ikonomu, Alessandro Leone, Simone Manda
Duration: 19'41"
Country: Italy
Year: 2022
A documentary highlighting CPRs as detention facilities for migrant repatriation. Despite not being prisons officially, the harsh living conditions have raised concerns about human rights violations. The film explores issues such as private management, institutional dynamics, tragic deaths, and amplifies the voices of workers and inmates.
Sulla Loro Pelle
On their skin
Frequently Asked Questions:
1. What is the ICFF Platform?
The ICFF Platform is an online viewing website that allows users to watch the ICFF Festival Films safely from the comfort of their home.
2. How do I buy a single movie ticket instead of the Festival pass?
Start by creating an account or logging in to digital.tiff.net to browse our full catalogue. To watch a film, hover over the thumbnail and click "Rent." You will be prompted to enter your credit card number in the pop-up window. If you have a promo code, it can be entered in this window as well. You will be emailed a link to watch your rental, or your film will appear in "My Library" shortly. Each film is available for a fixed 24 hour period, and you will have 12 hours from the moment you click play to watch your film before it expires from your Library.
3. Can I watch films from anywhere in the world?
No. At the request of our distributors, only those living in Canada will be able to watch films on the ICFF Platform. French subtitles are only available in the province of Quebec.
4. How long will the films be available, and do they need to be watched at a specific time?
Each title will be available to watch for the duration of the Festival if you have purchased a Festival Pass, or available for 48 hours if you have purchased an individual movie ticket from the ICFF Platform directly. If you purchase a Festival Pass during the pre-sales, all films will be added to your account on the first day of the Festival.
5. How long do I have to watch a film?
You will have 24 hours from the moment you click play to watch your film before it expires from your Library. Films can only be watched once during the 24-hour window.
6. Can I start a film and come back to it later?
Yes. Films can be paused and resumed at any point within your 24-hour window. Once you click play, you have 24 hours to finish watching. You can only watch a film once.
7. How long will each film be available on ICFF platform?
All films will become available on the first day of the Festival, and will be available for the duration of the Festival (subject to availability). If you purchase a Festival Pass after the start date of the festival, it will be active in one business day.
8. What is the refund and exchange policy?
ICFF has a no-refund or exchange policy.
9. Is there any bonus content that comes with my rental?
Some titles may include bonus content like introductions or Q&As with filmmakers. To watch them, click on a title and scroll down to "Bonus Content." Please note: you must purchase a ticket for a title in order to watch bonus content. Bonus Content is only available for the same 24 hour window as the parent film.
10. How can I watch from my TV?
At this time, you can Chromecast from a Chrome web browser on an Android TV, or use AirPlay to watch on your Apple TV. You can also use an HDMI cable, connected from your laptop to your TV.