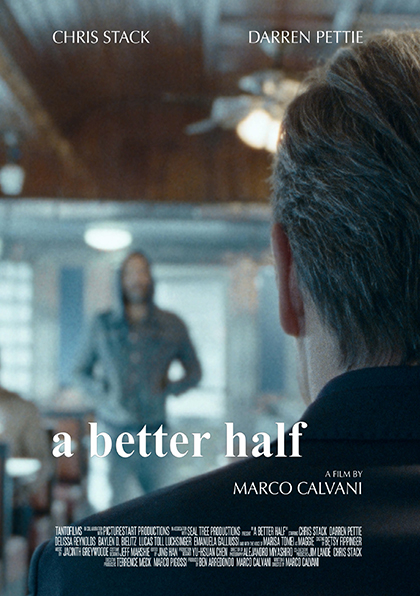 Director: Marco Calvani
Duration: 18'
Country: USA
Year: 2021
New York, winter days. Incapable of intimacy and chronically depressed, a middle-aged man must come face to face with the person he feels is responsible for his troubled life.
A Better Half
A Better Half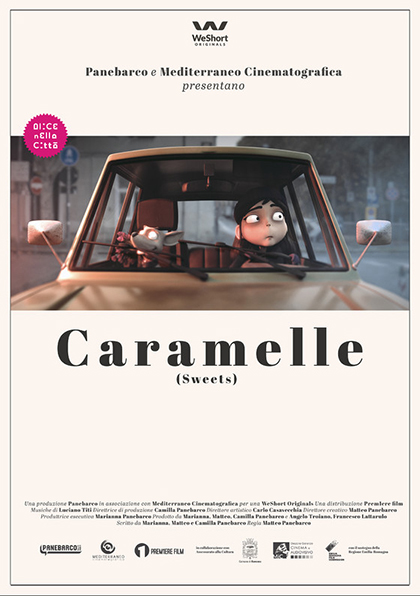 Director: Matteo Panebarco
Duration: 2'39"
Country: Italy
Year: 2022
"Caramelle" is a short film that tells the tale of the inextricable tie between three generations: father/grandfather, daughter/mother, grandson/son. A bond so strong as to transcend the boundaries between Life and Death, the Earthly World, and the Afterlife, in an atmosphere of compelling magical realism.
Caramelle
Sweets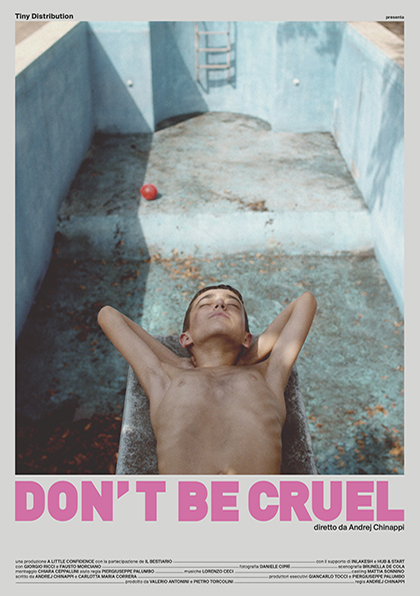 Director: Andrej Chinappi
Duration: 14'59"
Country: Italy
Year: 2022
Ninni and his father Amelio wish to redeem their modest lifestyle. An opportunity will arise when the father, who works as an Elvis lookalike, is called to perform in a rich seaside resort. On that night, however, Ninni will be forced to come to terms with the harsh reality of the real world.
Don't Be Cruel
Don't Be Cruel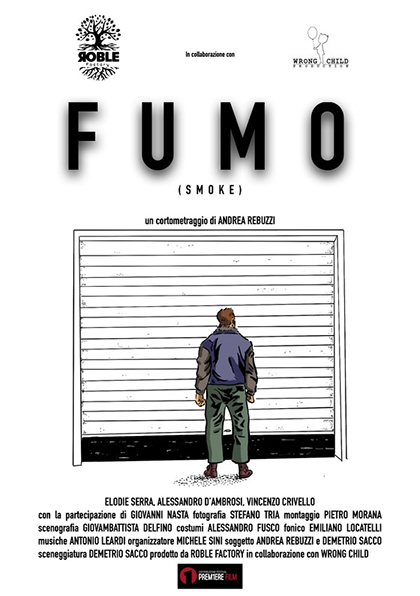 Director: Andrea Rebuzzi
Duration: 14'29"
Country: Italy
Year: 2022
A mechanic has to deal with his own honesty not to screw his entire life up.
Fumo
Smoke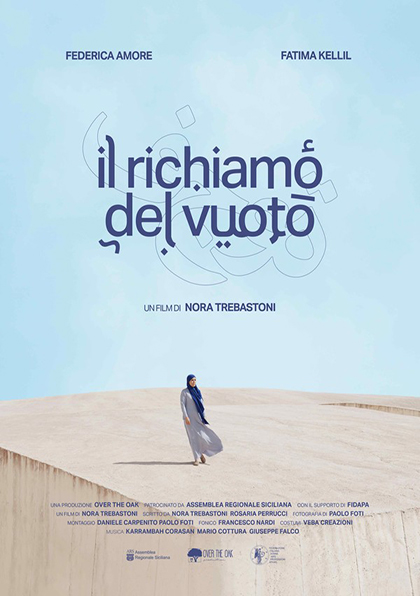 Director: Nora Trebastoni
Duration: 15'
Country: Italy
Year: 2022
Federica is a fisherwoman from Mazara del Vallo, Fatiha is a Tunisian woman who has lived in the same aerea for years. A chance encounter allows these two lives to meet each other. The deep bond that connects them will bring them together in the place where salt stores memories.
Il richiamo del vuoto
PeThe Emptiness' Cal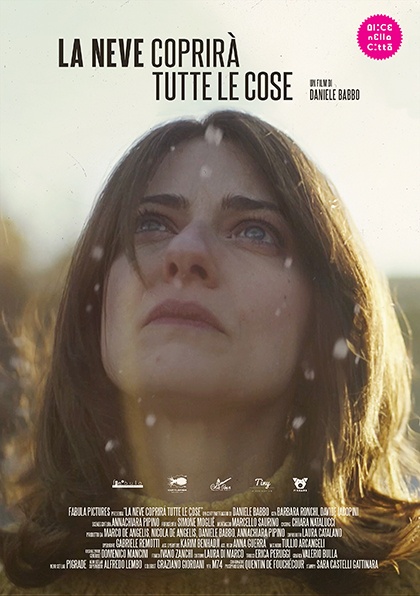 Director: Daniele Babbo
Duration: 14'59"
Country: Italy
Year: 2022
In a whirlwind of conflicting emotions, a couple struggles to find a balance while waiting for an outcome that could change their lives.
La neve coprirà tutte le cose
The snow will cover all things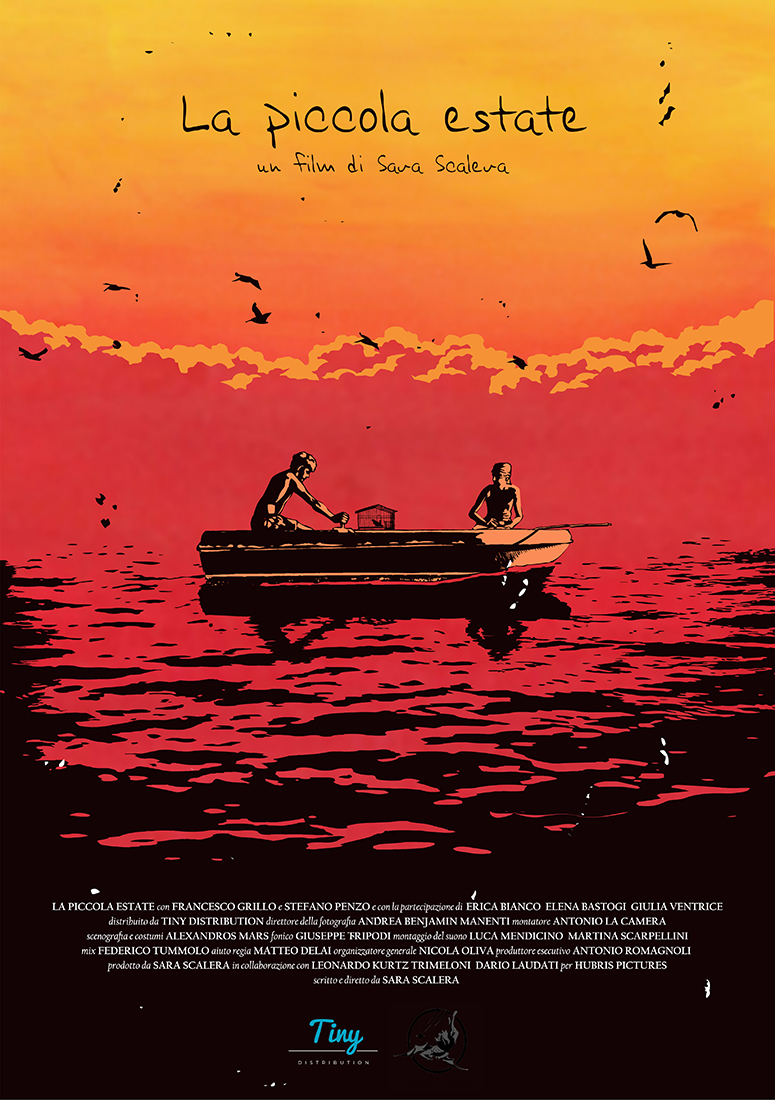 Director: Sara Scalera
Duration: 14' 53"
Country: Italy
Year: 2023
Every summer, Eugenio and Leo hang out together during their holidays in Calabria. One day Leo convinces Eugenio to steal a boat, pushing the boundaries of their friendship. The two boys are growing up, and they are curious to see what it's like to be adults.
La piccola estate
Summertime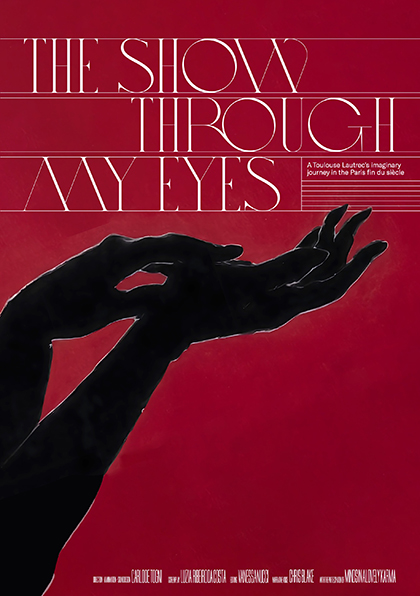 Director: Carlo De Togni
Duration: 2'39"
Country: Italy
Year: 2023
This is a Toulouse Lautrec's imaginary journey told through the kaleidoscopic forms of entertainment in the Paris of the XIX century. The story draws inspiration from the artistic biography "Lautrec, mon ami" by François Gauzi, close friend of the painter. All the animations have been generated with AI algorithms and distilled through human choices.
Le spectacle à mes yeux
The show through my eyes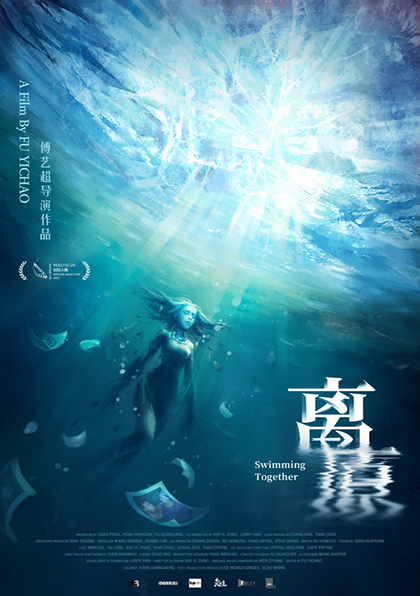 Director: Yichao Fu
Duration: 15'
Country: China
Year: 2023
As 2063 dawns, DING Xin grapples with the intricate and multifaceted tribulations of existence, fervently seeking a beacon of affection in the unknown new world that surrounds her. Overcome by a tempest of unmitigated desolation, she ultimately succumbs to her despair. Yet in this very moment of vulnerability, she uncovers a covert revelation that her husband ZHANG Ran has kept hidden from her for four decades.
Li Yuan
Swimming Together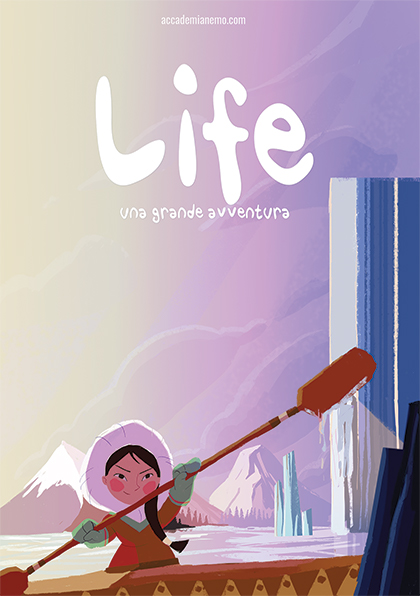 Director: Tony Tarantini, Tom Bancroft
Duration: 4'20"
Country: Italy
Year: 2018
Join Hannah and Tony, two young adventurers from contrasting worlds, as they set out on exhilarating adventures towards destinations that are both unique and familiar. Hannah resides in a captivating yet capricious world, while Tony calls a small island port in southern Italy his home. They navigate the unpredictable and overcome their challenges, making their journeys an unforgettable experience.
LIFE a great adventure
LIFE a great adventure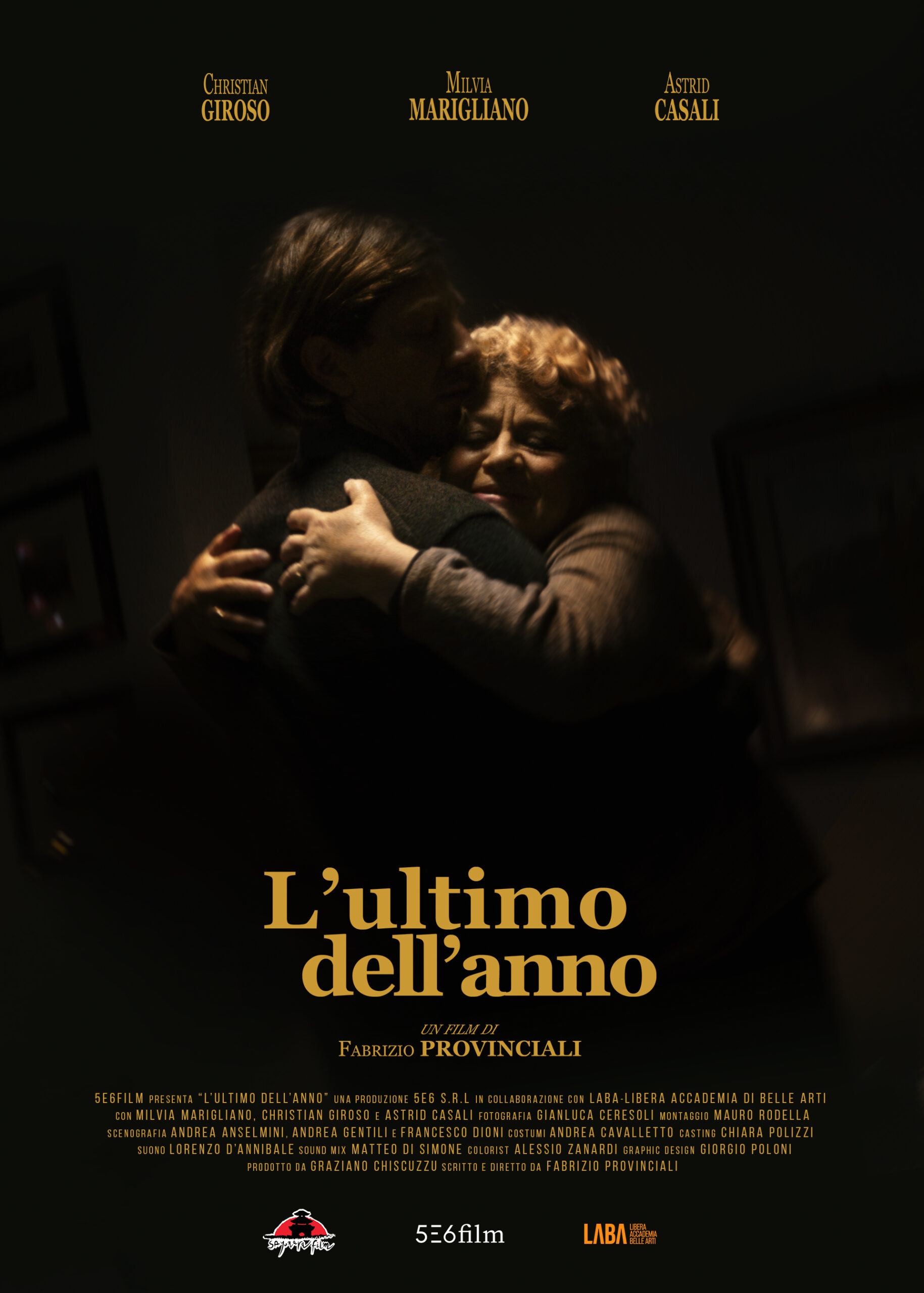 Director: Fabrizio Provinciali
Duration: 18'50"
Country: Italy
Year: 2022
New Year's eve is coming but Carlo has no one to celebrate with. At the age of thirty six, single and unemployed, he still lives with his widowed mother. Un unexpected invitation seems to open up a possibility for a new beginning.
L'ultimo dell'anno
New Year's Eve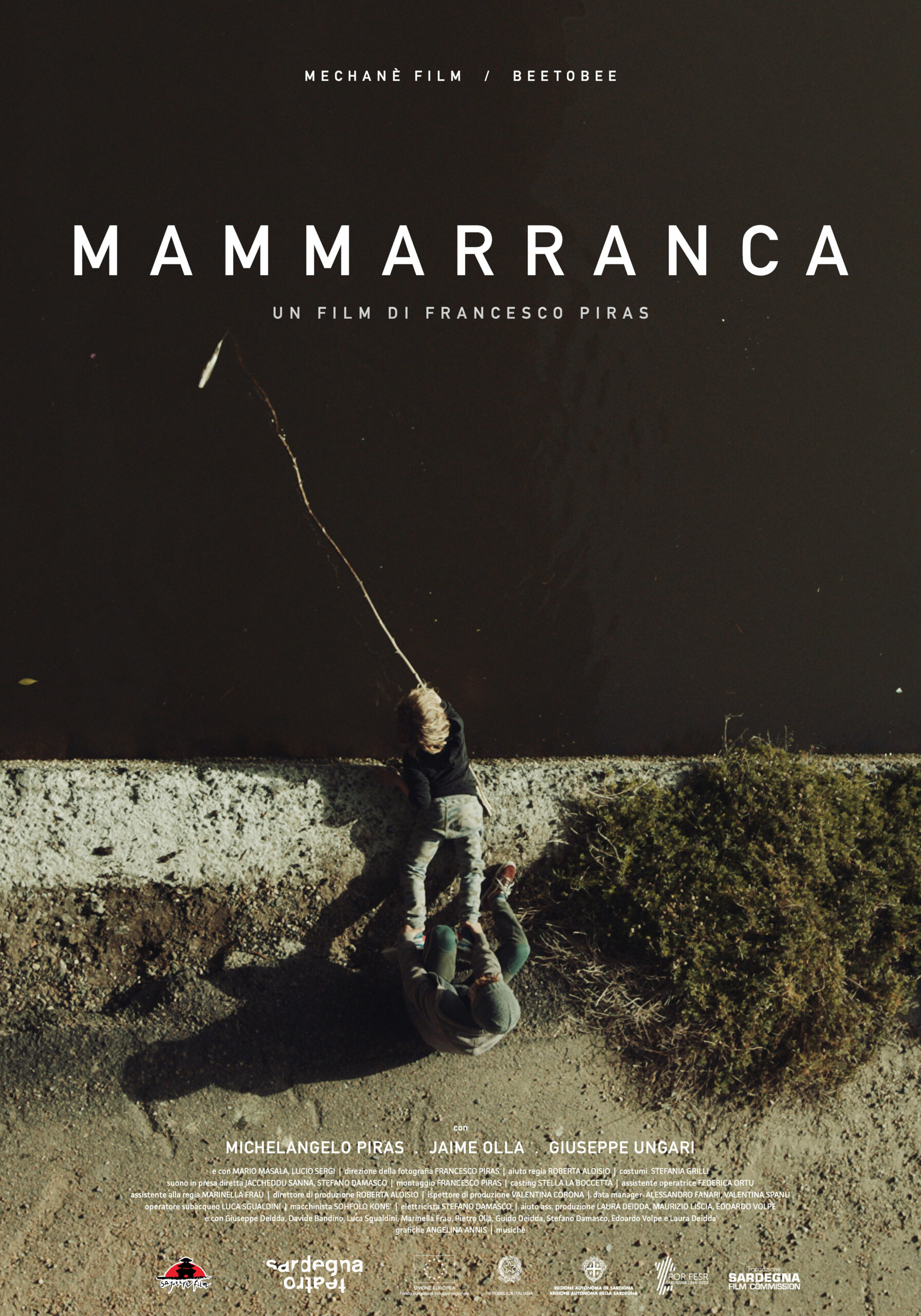 Director: Francesco Piras
Duration: 14'59"
Country: Italy
Year: 2022
Giovanni and Michele are eleven and nine years old and they live in Sant'Elia, a popular neighborhood on the outskirt of Cagliari. The lives of the two children suddenly seem to change when a scratch card ends up in their hands.
Mammarranca
Mammarranca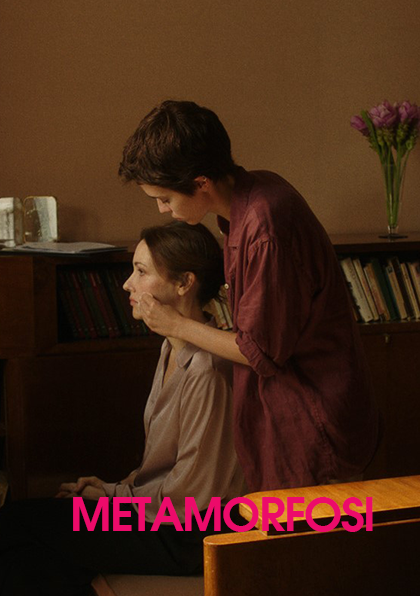 Director: Pietro Porporati
Duration: 11'28"
Country: Italy
Year: 2023
Francesco, trapped inside a blossoming female body, harbors a secret he only shares with his mother.
Metamorfosi
Metamorphosis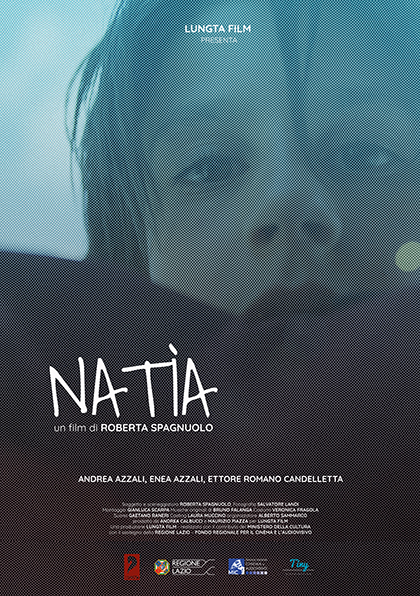 Director: Roberta Spagnuolo
Duration: 09'50"
Country: Italy
Year: 2022
The delicate lives of two children are inextricably bound by a thin and invisible thread. Everything revolves around the chance that one has given to the other.
Natìa
Natìa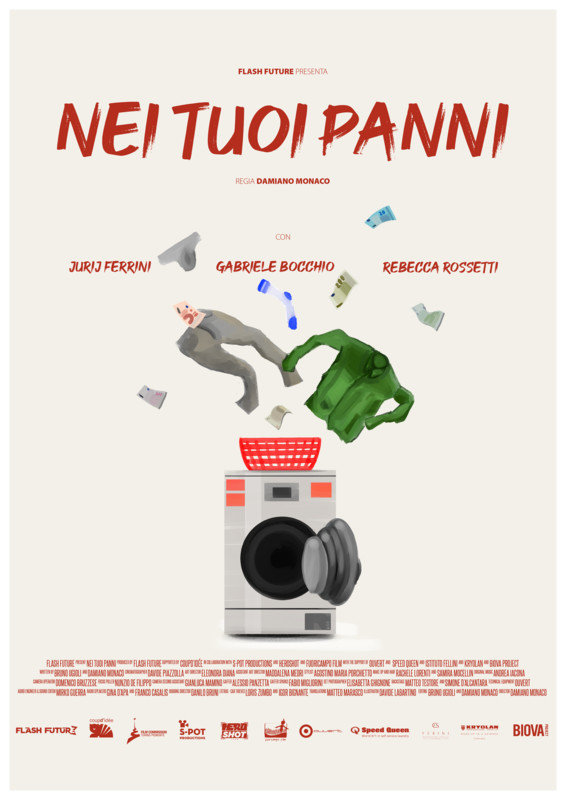 Director: Damiano Monaco
Duration: 12'22"
Country: Italy
Year: 2022
Years later, two former high school mates unexpectedly reunite at a 24-hour laundromat. However, what starts off as a simple reunion soon transforms into an incredible dream come true.
Nei tuoi panni
In Your Shoes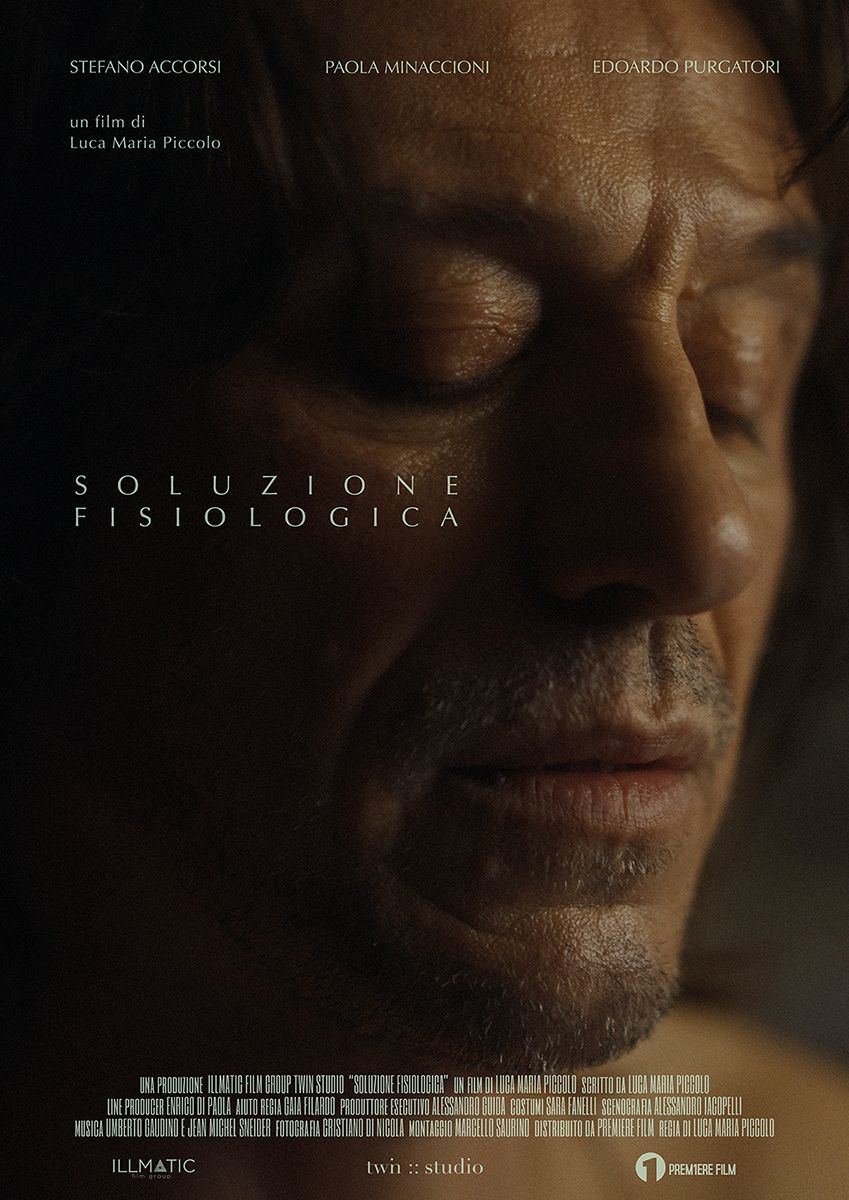 Director: Luca Maria Piccolo
Duration: 12'
Country: Italy
Year: 2023
What seems to be an ordinary phone call between a man and a sex worker disguises a far more complex intent. A gesture of deep understanding. An act of unconditional love.
Soluzione Fisiologica
Pleasure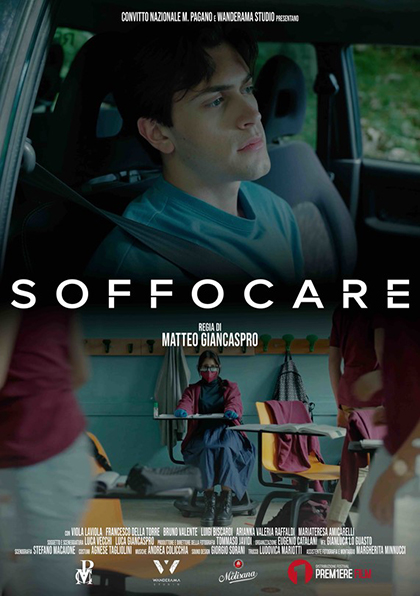 Director: Matteo Giancaspro
Duration: 14'
Country: Italy
Year: 2022
The world is facing serious emergencies: pandemic, climate, social. What are the psychological consequences for young people? Technology is tearing apart parents and their kids. A generation that has yet to form, who has the responsability to save the world. Anxiety and depression expressed in disparate shapes.
Soffocare
Soffocare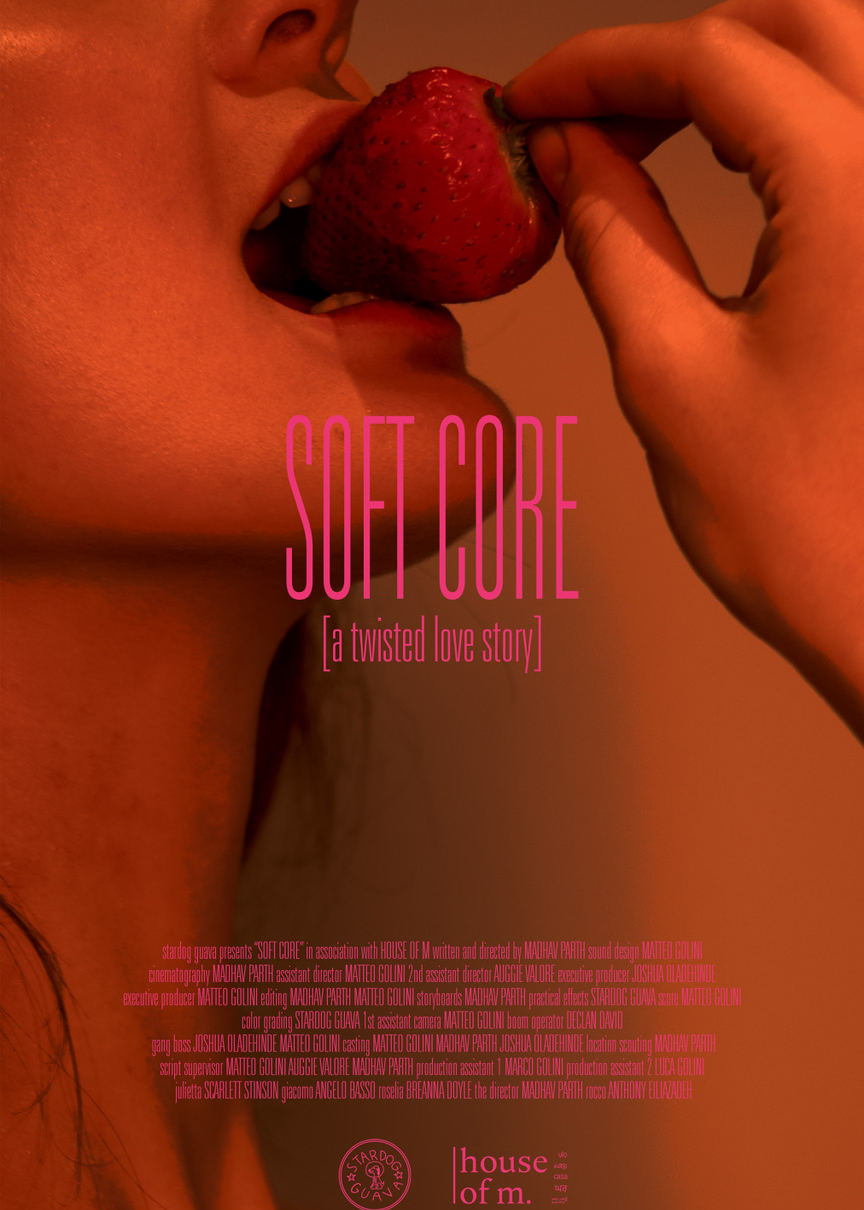 Director: Madhav Parth
Duration: 16'
Country: Canada
Year: 2023
In the wake of an actor's untimely death, newcomer Julietta must spend a week with established soft-core actor Giacomo, in order to build a realistic chemistry for their first shoot. As their time together progresses, she comes to realize the sinister intentions he holds towards all of his co-stars.
Soft Core
Soft Core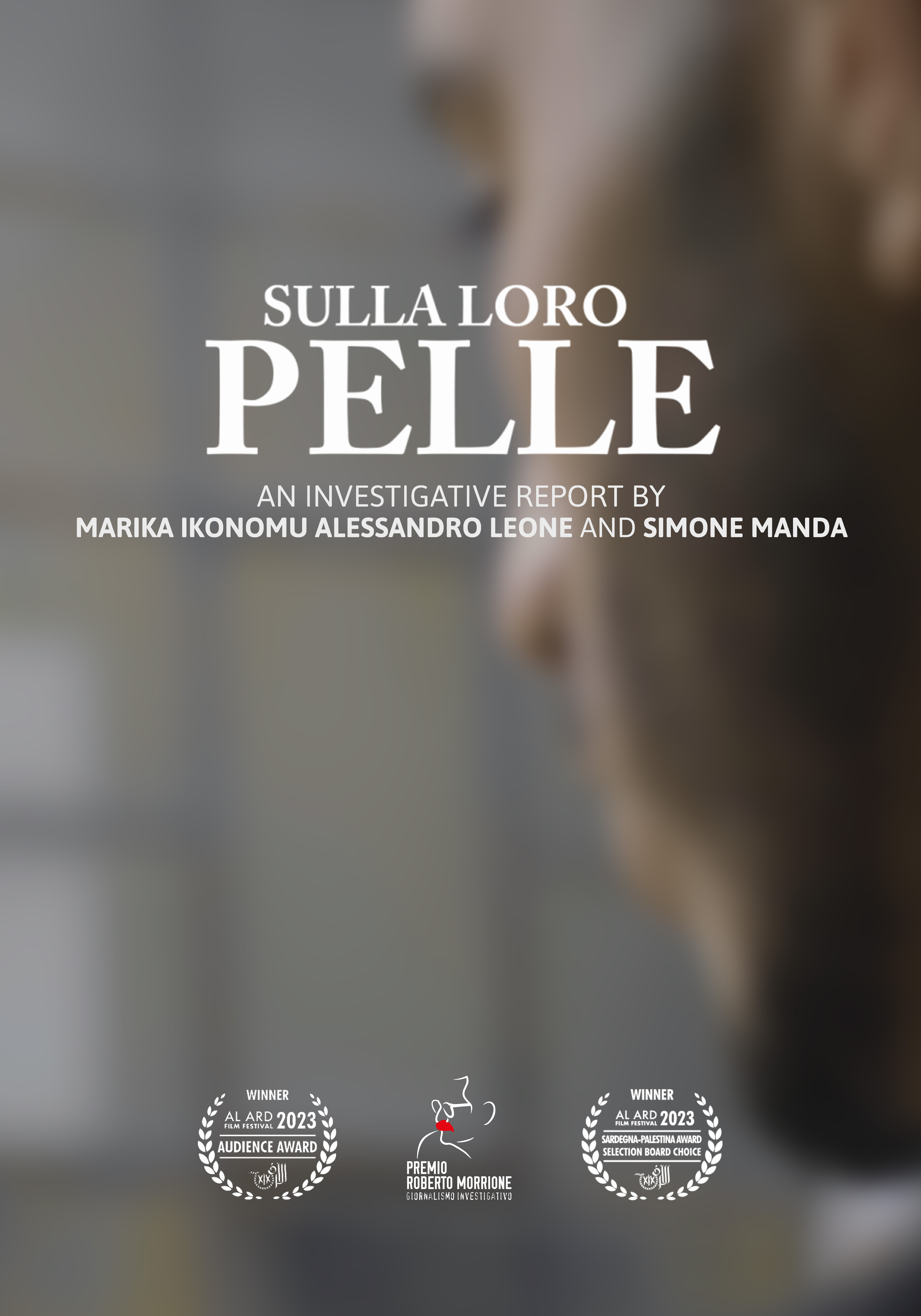 Director: Marika Ikonomu, Alessandro Leone, Simone Manda
Duration: 19'41"
Country: Italy
Year: 2022
The CPRs are detention places intended for the repatriation of migrants. Although they are not officially prisons, the living conditions inside have led civil society and associations to denounce human rights violations. Sulla loro pelle (On their skin) deals with the problems of this system: from the relationships between private managers and institutions to those who have lost their lives inside, while giving voice to workers and inmates
Sulla Loro Pelle
On their skin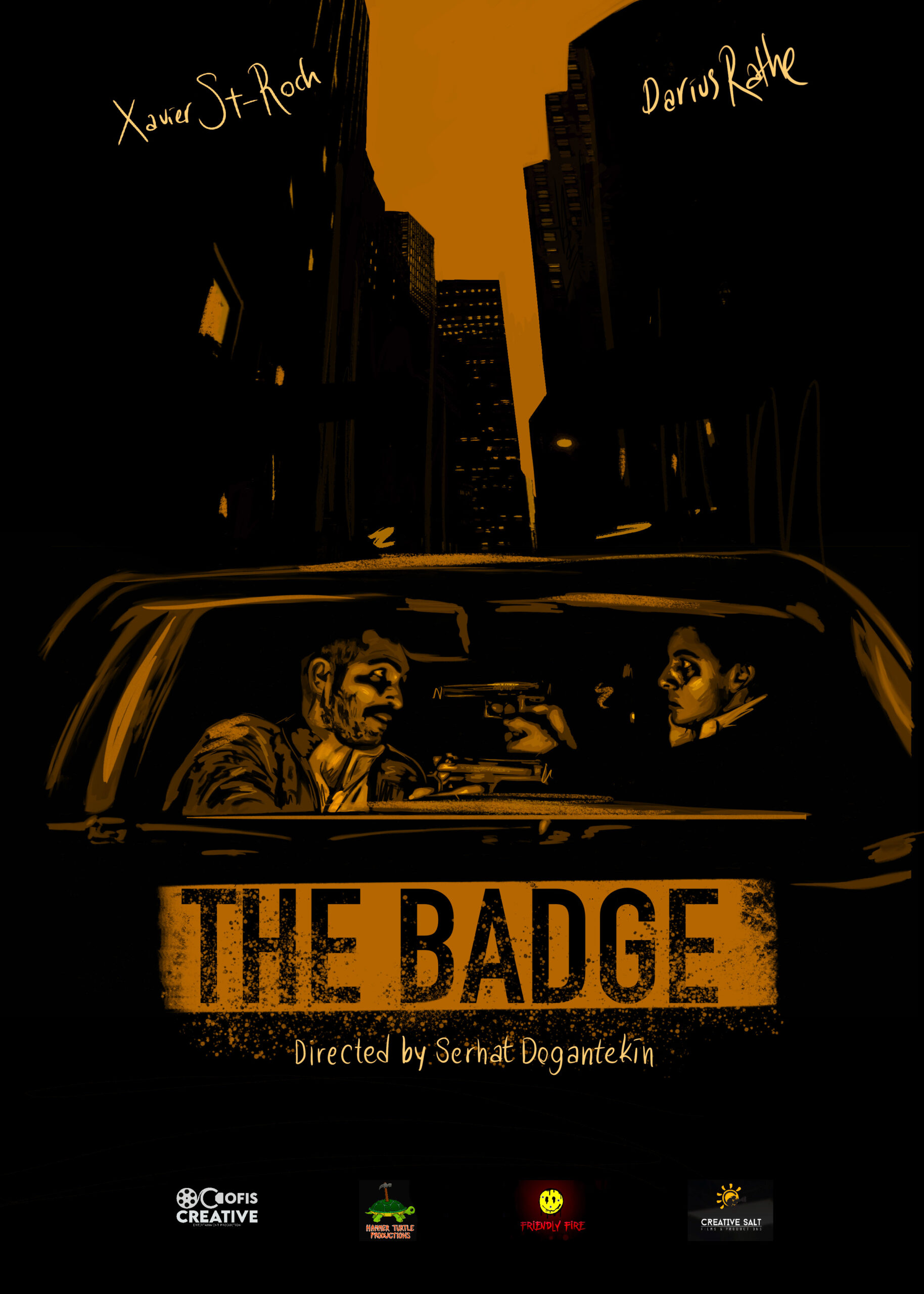 Director: Serhat Dogantekin
Duration: 15'
Country: Canada
Year: 2022
In this thrilling short film, two strangers engage in a suspenseful transaction, revealing shocking secrets and leading to a tense confrontation. Set in a shadowy parking lot, the story explores trust, deception, and the consequences of choices. With unexpected twists and a gripping narrative, the audience is left eager for the climactic resolution, delving into themes of risk and morality.
The Badge
The Badge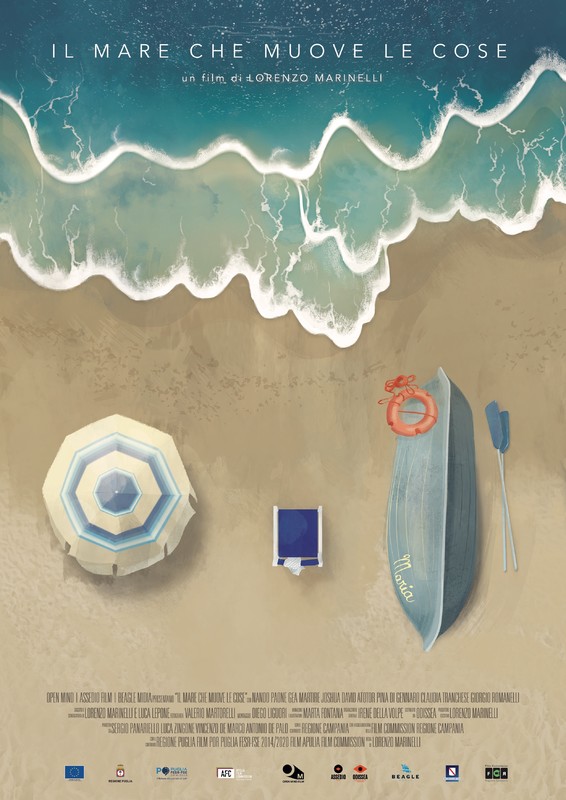 Director: Lorenzo Marinelli
Duration: 15
Country: Italy
Year: 2022
Massimo is the owner of a bathhouse, everything has changed since he discovered he has Parkinson's disease. Meeting an African boy will allow him to react to pain, put it aside, and understand that he can still take care of his neighbor.
The Sea That Moves Things
The Sea That Moves Things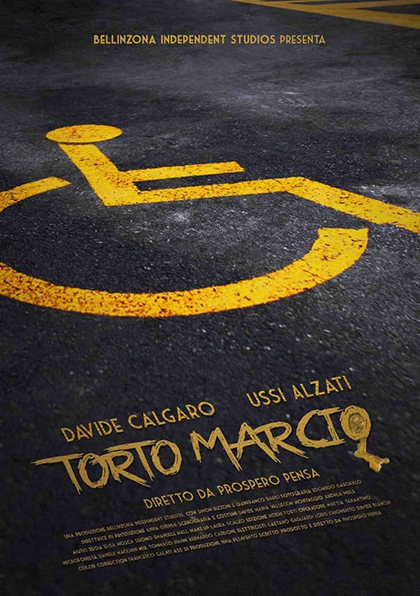 Director: Prospero Pensa
Duration: 7'
Country: Italy
Year: 2022
A young man parks in the disabled spot and is challenged by a woman: his explanation doesn't persuade her. How far are they going in order to win the argument?
Torto Marcio
Torto Marcio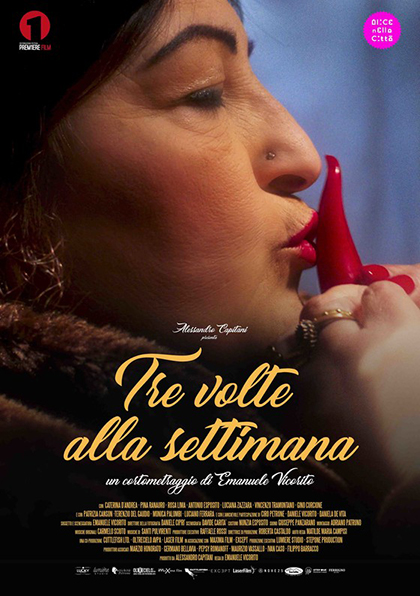 Director: Emanuele Vicorito
Duration: 13'
Country: Italy
Year: 2022
The Berrezzella sisters are avid Lotto players; three times a week they try their luck, fueling it with due superstition and an ancient technique. One day, in Vico Scassacocchi, they are confronted with the scene of a betrayal, which becomes yet another opportunity for them to try their luck and change their lives forever...
Tre volte alla settimana
Three times a week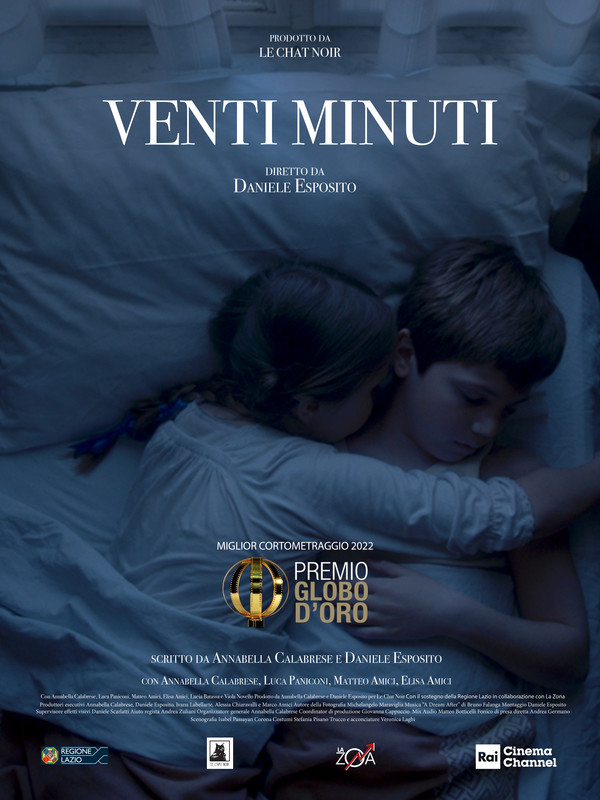 Director: Daniele Esposito
Duration: 15'
Country: Italy
Year: 2022
October 16, 1943, Rome. Early morning. Lea, startled by a nightmare, hears a knock. Two German soldiers hand her a leaflet. Lea and Enzo must leave within 20 minutes, abandoning their lives. Their children's names, Cesare and Fiorella, are absent. A moment of anguish as Lea and Enzo face an agonizing choice.
Venti Minuti
Twenty Minutes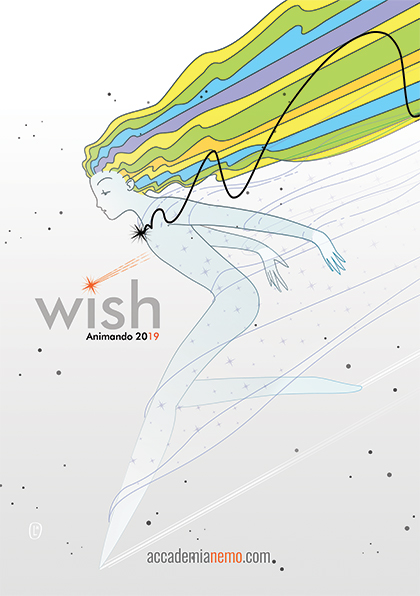 Director: John Nevarez, John Pomeroy, Tony Tarantini, Tom Bancroft
Duration: 4'23"
Country: Italy
Year: 2019
A shooting star's metaphorical journey captures the stages of a woman's life, from birth to old age, with love, loss, and fading memories. Its fleeting magic mirrors our wish-making, evoking the poignant beauty of life's transience.
WIish
WIish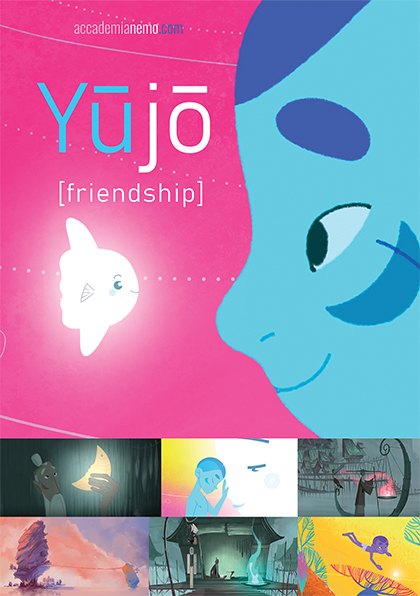 Director: John Nevarez, Sandro Cleuzo, Tony Tarantini
Duration: 5'5"
Country: Italy
Year: 2018
A heartwarming film based on a true story. A fisherman and a fish's friendship bring hope to a village devastated by a storm and the lost Moon. Years of bleakness transform as a young fisherman's bond with a Luna fish ignites hope, restoring the village's former glory.
Yūjō
Friendship