PLOT : An epic journey of friendship and self-discovery set in the breathtaking Italian Alps, The Eight Mountains is a landmark cinematic experience as intimate as it is monumental, as deep as it is expansive. Adapting the award-winning novel by Paolo Cognetti, directors Felix van Groeningen and Charlotte Vandermeersch portray through observant detail and stunning landscape photography the profound, complex relationship between Pietro (Luca Marinelli) and Bruno (Alessandro Borghi), who first meet as children when Pietro's Turin family vacations in an isolated village at the base of the Alpine slopes. As they mature, Pietro becomes estranged from his business-minded father (Filippo Timi) even as Bruno-emotionally abandoned by his own father takes up the role of surrogate son. Pietro's father's death reunites the two guys in realizing his dream of constructing a cabin on the Alps, and the project and subsequent explorations of the awe-inspiring mountain range bond Pietro and Bruno in a shared purpose. Yet despite their connection, the purity of nature and the demands of society both threaten to drive the men to pursue different.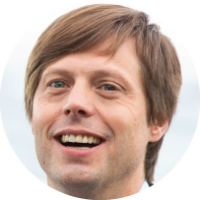 Felix van Groeningen. is a Belgian film director and screenwriter. After graduating from college, he directed several short films, and written and directed several stage plays. He embarked on a long-term collaboration with Dirk Impens, originally his professor at KASK, who produced all five of Van Groeningen's feature films from 2004 to 2016 under his production company Menuet.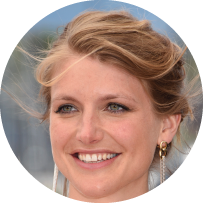 Charlotte Vandermeersch was born on November 11, 1974 in Oudenaarde, Belgium. She is an actress and writer, known for The Eight Mountains (2022), Loft (2008) and The Broken Circle Breakdown (2012). Vandermeersch graduated from the Herman Teirlinck Institute in Antwerp in 2005 as Master of Dramatic Art. Together with Maaike Neuville, he realised his own theatre production De kus van de spinvrouw.

Length 2h 27min
Year 2022

---
Cast Luca Marinelli, Alessandro Borghi, Filippo Timi, Elena Lietti,
Distribution Vision Distribution
Production Wildside, Menuetto, Rufus, Pyramide Productions, with the support of Flanders Audiovisual Fund (VAF), Screen Flanders, Film Commission Valle D'Aosta
Mon., July 3

9:30 PM

Outdoor

The Distillery District (Trinity Cinema)

Toronto

Wed., August 23

8:30 PM

Outdoor

Parc Dante

Montréal
---