Italian film fest organizers branch out with international drive-in fare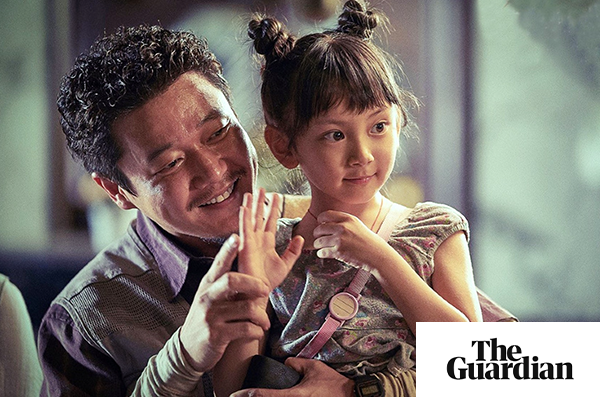 The latest offering from the Italian Contemporary Film Festival is going to be a little less Italian and a lot more contemporary. Running from July 20 through July 31 at Ontario Place, the inaugural Lavazza Drive-in Film Festival will feature a dozen movies from countries most affected by the pandemic. That includes offerings from Russia, Brazil and the United States, with an opening night screening of The Cuban , from Italian-Canadian filmmaker Sergio Navarretta. Four of the films are from Italy.Cristiano De Florentiis, founder and artistic director of the eight-year-old Italian Contemporary Film Festival, says this new initiative won't replace the existing event. That usually runs in June, but this year it's been tentatively moved to Nov. 10, pending pandemic developments. The focus will be on the centenary of the birth of Federico Fellini."It's a different kind of festival," he says of the drive-in. "After months of isolation, there was the desire to bring people together. What is missing most is socializing and interactivity. This is what we are pushing with the festival."

To that end, Lavazza will be more than just movies on a screen. De Florentiis plans to have introductions and Q&As with filmmakers, taped if necessary, but ideally live through videoconferencing. Attendees (and anyone else in the Toronto area) will be able to listen to the audio on CHIN Radio, AM 1540.

For the opening night, he's gong to set up a red carpet for the cars of the VIPs, including Navarretta, who will participate in a Q&A from inside his vehicle. Audience members can call into the radio station with their questions.

De Florentiis paints a beautiful picture of the event to come. On the east side of Ontario Place will be room for 185 safely distanced cars — several of the screenings are already sold out — in front of a 60-foot screen, with superior projection by sponsor Christie Digital. "The Toronto skyline will be in the background," he notes. "It will be a romantic moment for people to be there."

On the screen, a selection of recent offerings from around the globe. In comparison to many drive-ins, which have been screening films released in February or March, or oldies-but-goodies ( The Empire Strikes Back was number one at the box office last weekend), Lavazza will feature films not available elsewhere.

Among the lineup: Sheep Without a Shepherd , a popular 2019 crime drama from China in which a family patriarch must orchestrate and coach his family in the perfect alibi after they are caught up in an unexpected crime. From Russia, T-34 is set in 1944 and tells the story of a group of Russian soldiers who escape from German captivity in a half-destroyed tank. It's well-timed, given the recent ceremonies marking the 75th anniversary of Victory Day in Russia.

This is for our audience, but also for Toronto

There is lighter fare as well. De Florentiis says the idea was to go big on comedies and action movies, which tend to play better on large outdoor screens, but also to try to avoid films that were too talky and would require lots of subtitles.

So, in addition to English-language titles from Canada ( The Cuban ), Britain ( Fisherman's Friends ) and America ( The Peanut Butter Falcon ), the festival includes the Italian comedy I Hate Summer , in which three strangers accidentally wind up triple-booked in the same summer cottage rental. There's also Bala , a Hindi-language comedy from India in which a man's insecurity over premature baldness threatens to take over his life.

"For many months … we don't share emotion with other people watching TV," says De Florentiis, adding parenthetically that you can't watch any of Lavazza's movies on Netflix. And while the recent stage-three announcement from the province of Ontario means indoor cinemas can reopen, Canada's largest city remains stuck in stage two for now. "So this is for our audience, but also for Toronto."

The Lavazza Drive-in Film Festival runs from July 20 to July 31, with a portion of proceeds going to the Red Cross. More information at tickets at icff.ca.

Copyright Postmedia Network Inc., 2020

—

To view the full article, click here.