Festival Cinema Italiano in Canada formato drive-in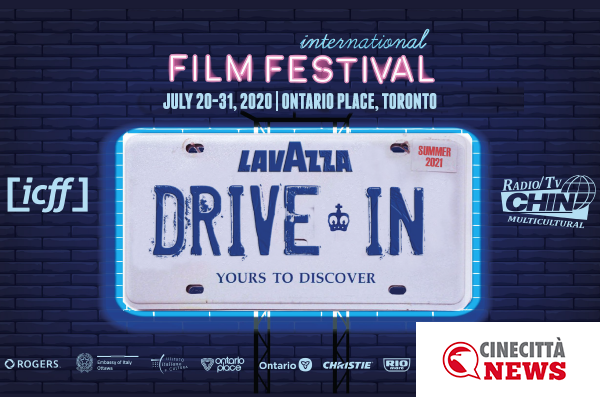 Il cinema italiano approda a Toronto in formato drive-in.
L'Ambasciata d'Italia in Canada, l'Italian Contemporary Film Festival e Lavazza, i promotori: la serata di debutto ha inaugurato con oltre 240 automobili e 700 spettatori, aperta dall'ambasciatore Claudio Taffuri, inoltre presenti personalità della politica canadese, come il ministro federale dell'Immigrazione Marco Mendicino, la ministra della Cultura della Provincia dell'Ontario Lisa McLeod, il ministro per la salute mentale dell'Ontario Michael Tibollo, il sindaco di Toronto John Tory.
The Cuban, del regista italo-canadese Sergio Navarretta, il film d'apertura, a cui s'è assistito, appunto, in formula drive-in: per mantenere il distanziamento fisico, tutti gli interventi sono stati trasmessi in diretta sul maxischermo allestito presso l'Ontario Place.
"Ho sempre sostenuto con convinzione le iniziative dell' Italian Contemporary Film Festival. L'idea di un evento in formato drive-in, che consentirà agli spettatori di mantenere il tradizionale appuntamento estivo con il cinema italiano in totale sicurezza, mi ha convinto immediatamente", ha detto l'Ambasciatore, sottolineando l'importanza di iniziative come queste "in un momento in cui soluzioni innovative per poter stare assieme senza correre rischi sono necessarie".
Parte del ricavato del Festival, che prosegue fino al 31 luglio, sarà devoluto alla Croce Rossa Italiana per il contrasto all'epidemia. Il "Focus Italia" sarà affiancato da proiezioni di selezionati film internazionali provenienti dai Paesi maggiormente colpiti dal virus.
—
To view the full article, click here.