Celebrity news: Drive-in film fest sets up this month at Ontario Place; Lori Loughlin seeks bail cut; Bergeron and Andrews off 'Dancing With the Stars'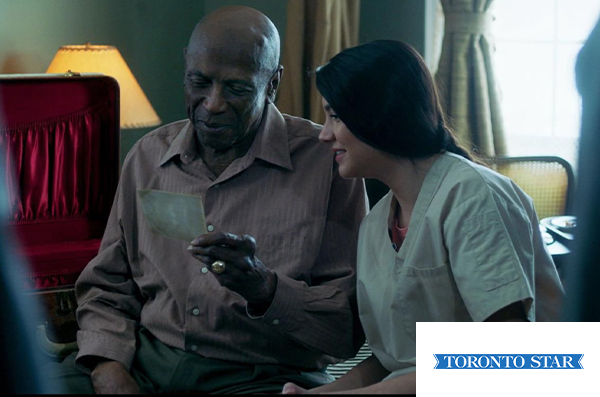 The Italian Contemporary Film Festival had to cancel its annual celebration of Italian movies in June, but it's back with an outdoor, international event for these physically distanced times.
The Lavazza Drive-In Film Festival, running July 20 to 31, will screen 12 movies from countries most affected by the COVID-19 pandemic at Ontario Place. It's a partnership with the Italian Embassy, with a portion of ticket sales donated to the Canadian Red Cross.
It opens with the Toronto debut of Canadian indie film "The Cuban," starring Oscar winner Louis Gossett Jr., and closes with the Canadian premiere of Italian drama "If Only/Magari."
Other titles include the U.K. comedy "Fisherman's Friends"; crime thriller "Sheep Without a Shepherd" from China; Brazilian football dramedy "Back to Maracana"; family-friendly "Spread Your Wings" from France; Second World War movie "T-34" from Russia; Indian comedy "Bala"; " The Peanut Butter Falcon" from the U.S.; and the Italian movies "Tomorrow's a New Day," "If You Love Me" and "I Hate Summer."
—
To view the full article, click here.