A NIGHT OF TIMELESS ELEGANCE CELEBRATING ANNA FENDI
JULY 22nd, 2023
You will be taken on a journey within the life and success of the woman that together with her four sisters has brought the iconic Fendi brand in the forefront of global fashion, which further expanded its success after the acquisition of LVMH. Guests can expect to indulge in an evening of luxury, sophistication, glamour & style while having the opportunity to hear from Anna Fendi herself. As Anna Fendi once said, "I think good taste comes from curiosity", and we invite our audience to get curious and discover the world of Anna Fendi with cinema, design and art through her eyes
6:00 pm

"In Conversation with Anna Fendi" | $32

TIFF Bell Lightbox

7:30 pm

Closing Gala | $275 (includes TIFF)

The Ritz-Carlton Hotel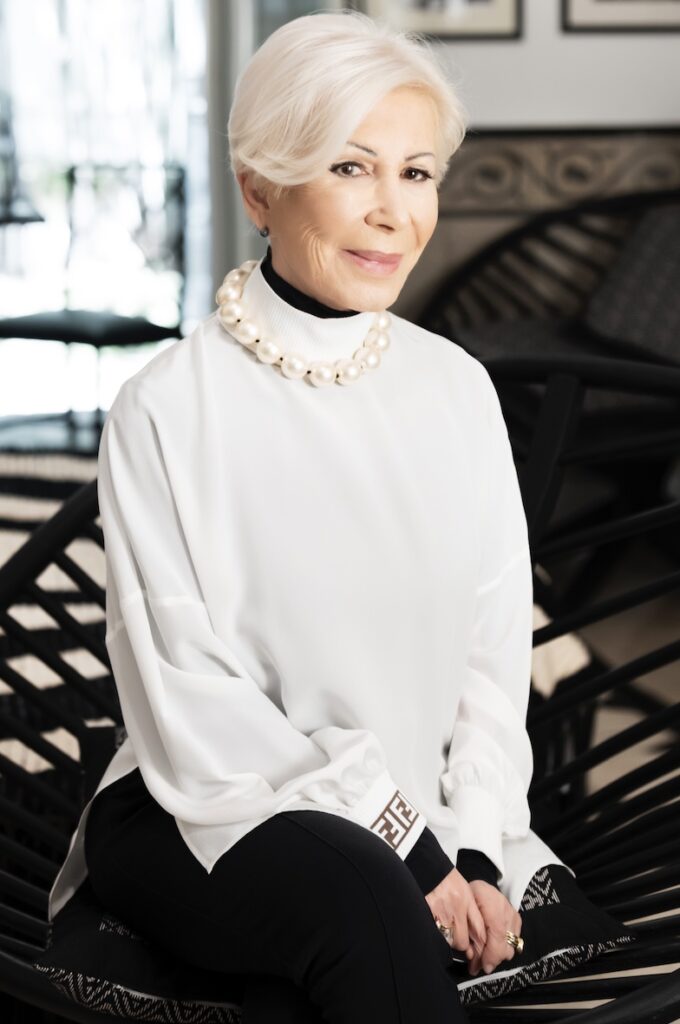 ANNA FENDI
Anna Fendi is a fashion icon with a fascinating career that spans decades.
She is best known for her work with the legendary Fendi fashion house, where she played a pivotal role in transforming it into a global powerhouse. Anna designed some of Fendi's most iconic handbags and oversaw the production of their luxurious fur garments, establishing the brand as a symbol of luxury and sophistication.
Anna was a pioneer of fashion in cinema where she lent her artistic vision to several Italian films, including designing costumes for movies such as "The Easy Life," "Boccaccio '70," and "The Leopard." She even collaborated with some of Italy's most renowned filmmakers, such as Federico Fellini, Luchino Visconti, and Franco Zeff irelli. Anna's creativity and eye for style helped shape the visual aesthetics of these iconic films, cementing her legacy as a creative force beyond the world of fashion.
Anna Fendi's life and work are an inspiration to aspiring designers and entrepreneurs. Her innovative spirit and creative vision have helped shape the fashion industry and the world of cinema, leaving an indelible mark on both.
From her innovative designs to her unique approach to creativity, Anna Fendi has become an icon in the industry, and this is a rare opportunity to learn from her firsthand. Don't miss this chance to satisfy your curiosity and discover the secrets of good taste in fashion!