at Lavazza IncluCity Festival 2023
AWA Music Showcase 'N Movies
Experience the mesmerizing AWA Music Showcase 'N Movies at the Lavazza IncluCity Festival 2023. This extraordinary event brings together exceptional artists from Toronto, the Greater Toronto Area (GTA), and the Niagara Region, presenting an eclectic mix of genres that includes Arabic music, RnB, Blues, Country, Americana, African beats, and global melodies. Immerse yourself in the diverse sounds that traverse continents and cultures, uniting audiences through the universal language of music.
Friday June 30th | 7:15pm |Trinity Theatre - Distillery District | FREE-OF CHARGE
Singer-Performing Artist
ROULA SAID
Roula Said, a versatile artist of Palestinian descent residing in Toronto, encompasses various creative roles. She captivates audiences as a musician and poet, showcasing traditional Arabic melodies and original compositions in English, Arabic, and beyond. Moreover, Roula's proficiency as a dancer manifests through performances, teaching, and her perpetual dedication to Bellydance and Sufi-style whirling. Adding to her repertoire, she brings her distinctive talents to both stage and screen as an actor. Additionally, Roula's fascination with ceremonial practices and significant life transitions led her to become a licensed minister, enabling her to officiate weddings and provide end-of-life support. Discover more about her at www.RoulaSaid.com. Patrick O'Reilly, a composer, and guitarist, stands as a prominent figure in Toronto's vibrant creative music scene. Known for his community-oriented approach, he actively engages in a wide array of collaborative projects that contribute to the flourishing musical landscape of his own creations. His artistic vision encompasses both beauty and audacity, embracing a broad spectrum of sounds. Patrick also operates the W/DRWN record label and serves as the co-curator of the Furniture Music and Ornate Presents concert/workshop series. Immerse yourself in his musical endeavors at www.patrickoreillymusic.com.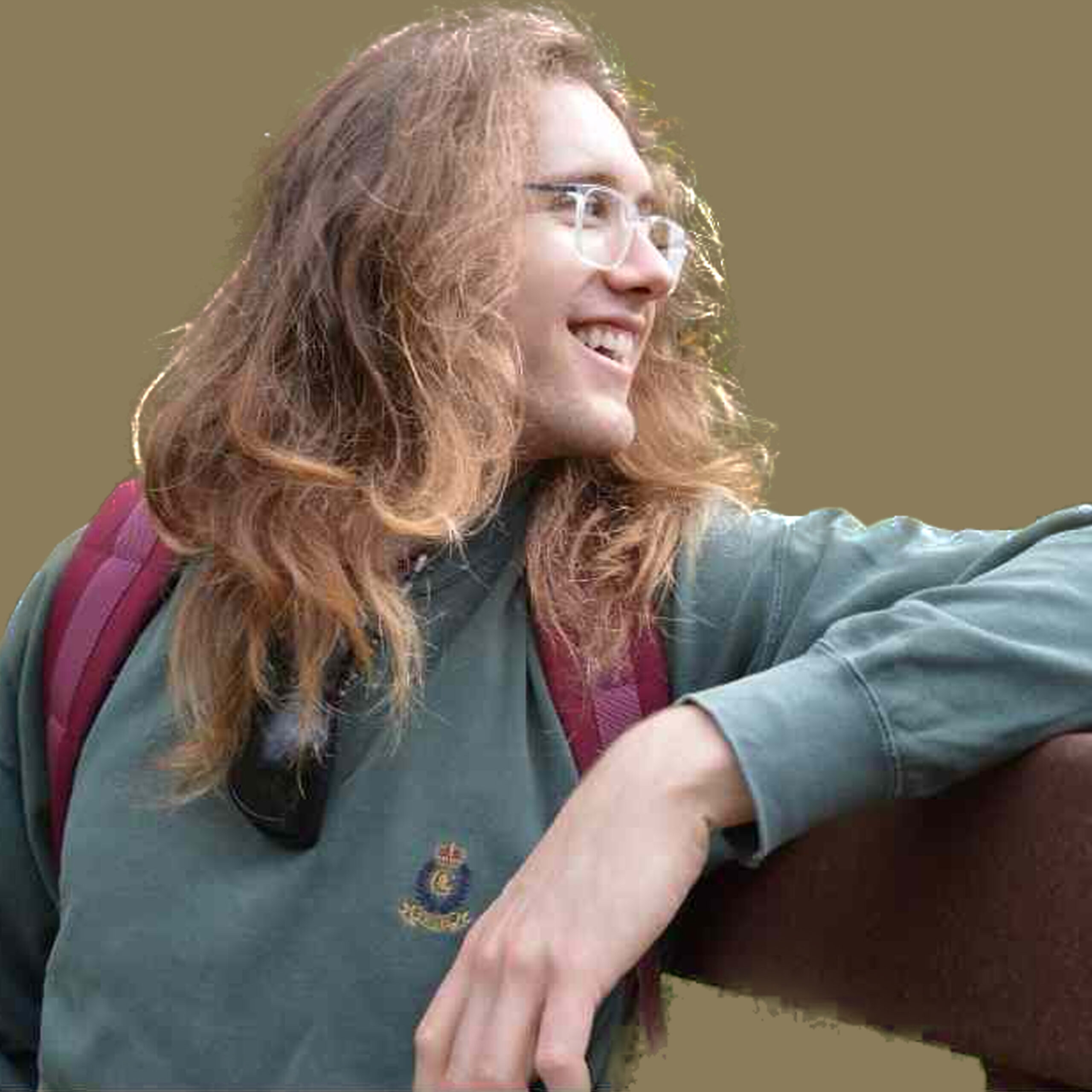 Sunday July 2nd | 7:15pm | Trinity Theatre - Distillery District | FREE-OF CHARGE
Musician and Music Teacher
JOHN KRUTSCHKE
John Krutschke is a seasoned musician and music teacher based in picturesque Niagara Falls. With over two decades of experience as a pianist and a relentless pursuit of musical knowledge, John has fearlessly delved into unexpected musical realms. Through his musical journey, he has not only discovered his own potential but has also cultivated a deep sense of confidence and self-assurance with each captivating performance. Sharing the stage with talented musicians brings John immense joy and pride. He seizes every opportunity to collaborate and create magical live music experiences that resonate with audiences. Whether in grand concert halls, cozy cafes, or intimate gatherings, John's passion for his craft shines through, leaving a lasting impact on listeners. Beyond his personal growth, John embodies the transformative power of music, nurturing the artistic development of his students and fostering a genuine love for music in others. With unwavering dedication, John Krutschke continues to evolve as an artist, touching hearts and inspiring through his remarkable talents.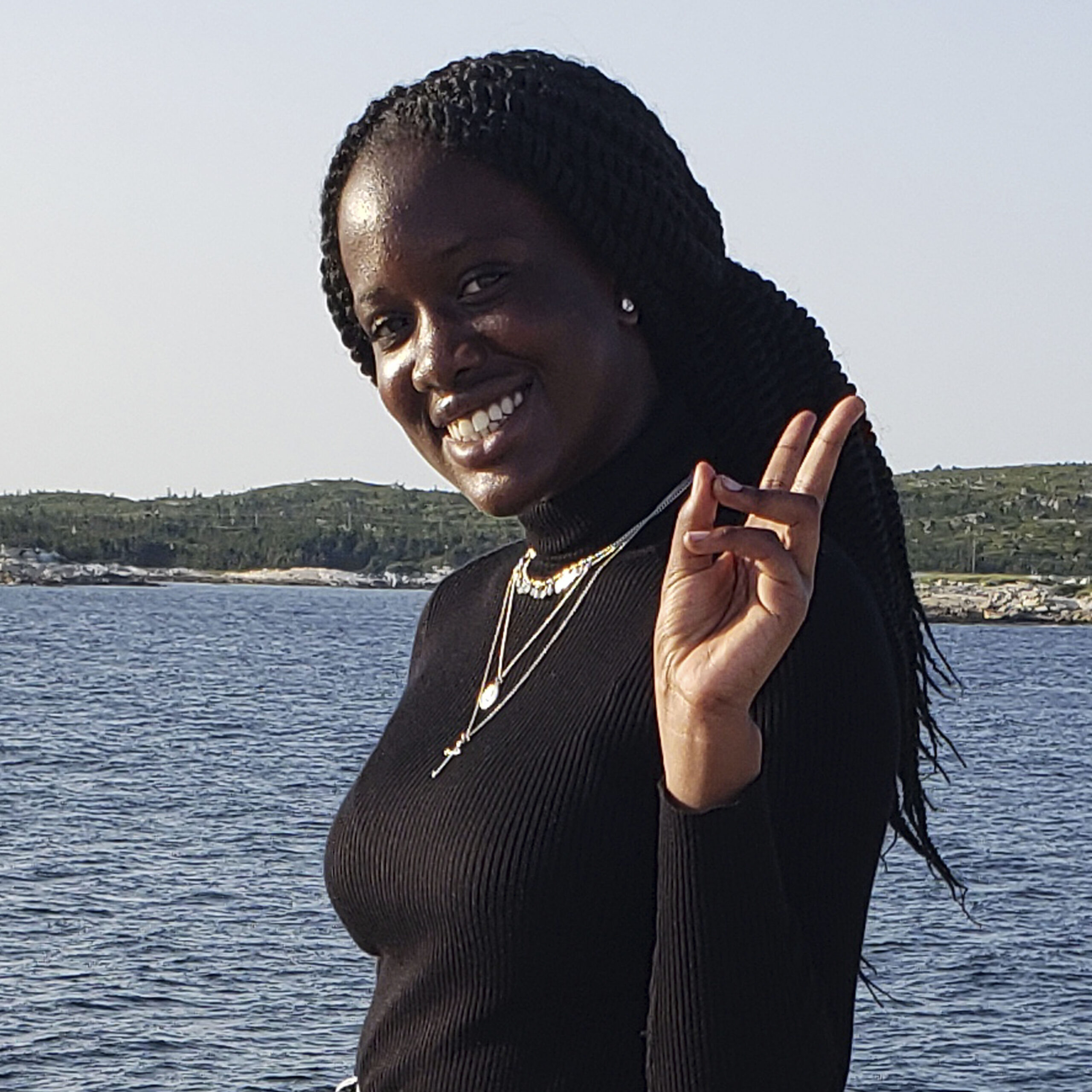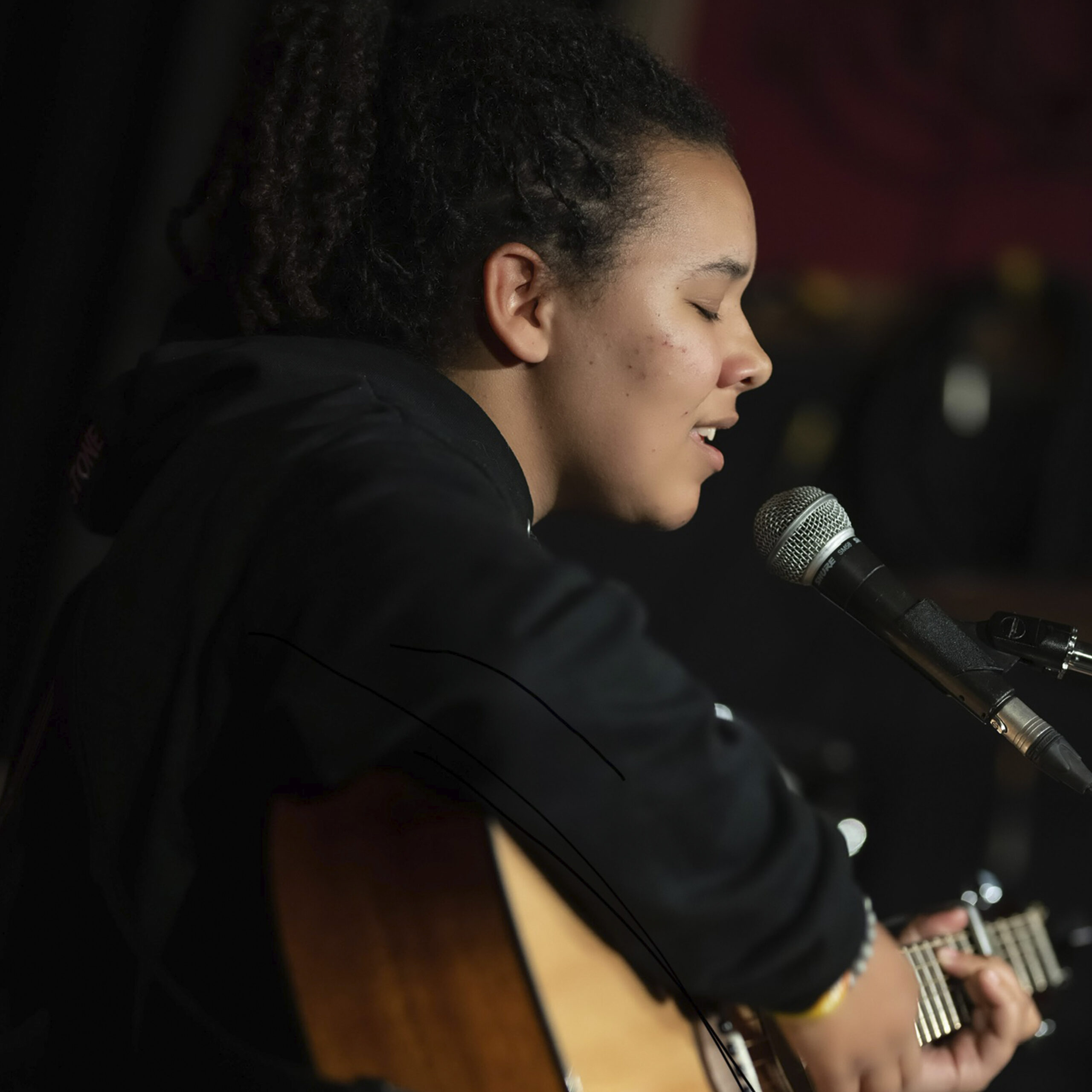 Saturday July 1st | 7:15pm |Trinity Theatre - Distillery District | FREE-OF CHARGE
Musicians and Singers
KYLA WHEELER & HAILEY SHEPSTONE
HAILEY SHEPSTONE, a remarkable 17-year-old from Niagara, proudly identifies as a member of the 2S+LGTBQIA, BIPOC, and Differently-Abled Communities. Despite being predominantly self-taught, Hailey embarked on her musical journey in her basement, eventually stepping onto the local stage for the first time in June 2022 under the name J.A.S. (Just Another Stranger). Music has become Hailey's catharsis, allowing her to express herself and navigate the complexities of the world around her. Her impressive repertoire boasts over 400 songs written since 2018. Rejecting the role of a stranger in the music industry, Hailey plans to pursue a music degree at Western University starting in the fall of 2023, eager to leave her mark. KYLA WHEELER, a talented and radiant teenager, finds joy in exploring diverse musical genres like jazz, R&B, and Japanese pop. She recently showcased her skills at the TRACE Event held on February 18, 2023, where she performed the National Anthem and two songs on acoustic guitar at ADA Slaight Hall. A multi-instrumentalist, Kyla excels in playing the guitar, piano, and trombone. She holds the prestigious first chair position in the trombone section of her school band. Kyla skillfully balances her passion for music with her academic studies, aspiring to forge a successful career that merges her musical talents and academic achievements.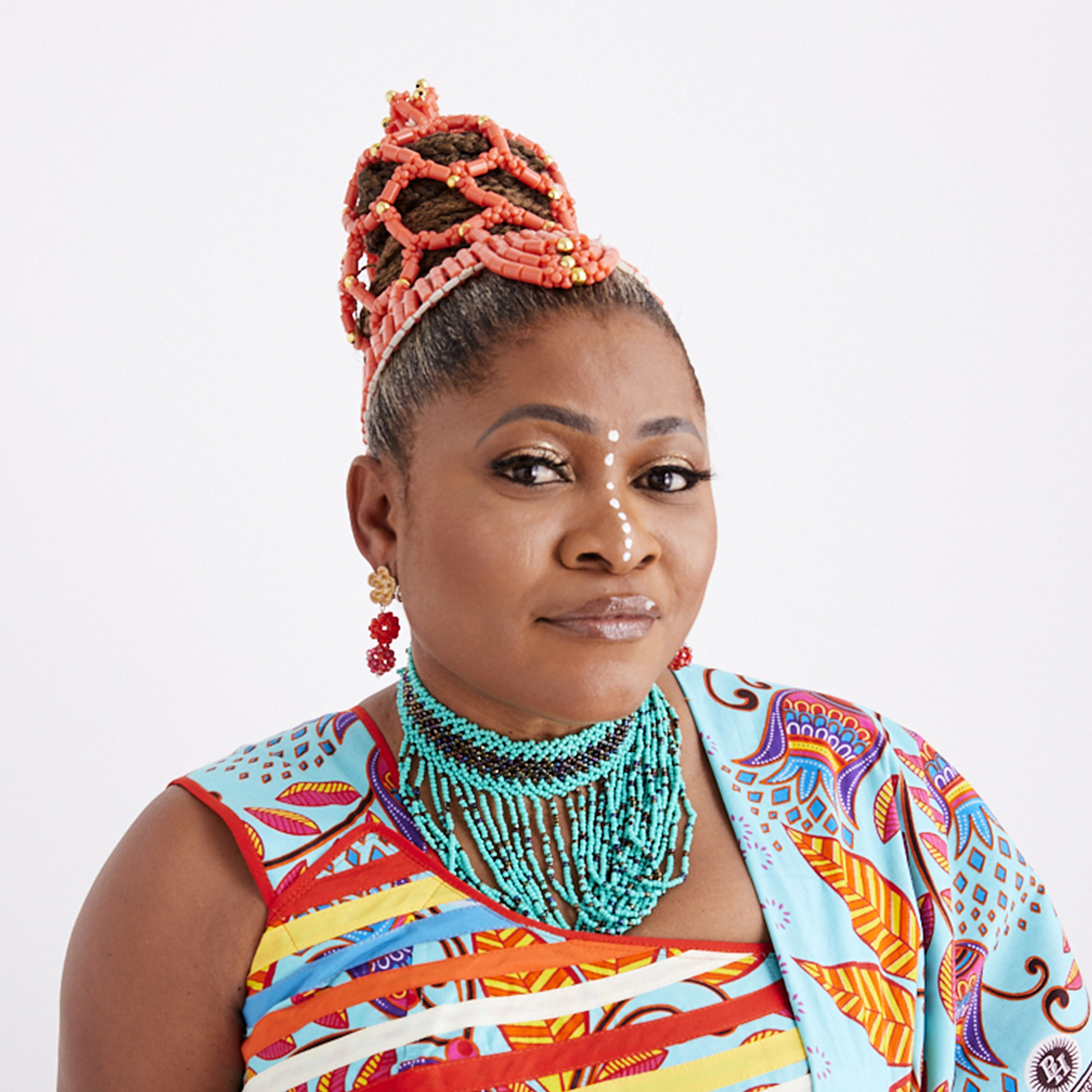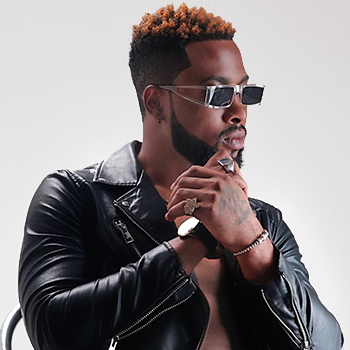 Thursday July 20th | 7pm |Trinity Theatre - Distillery District
Musicians and Singers
SONIA AIMY & JBWAI
Are you ready for an unforgettable evening of music, dance, and cultural fusion? On July 6, 2023, prepare to be mesmerized by Sonia Aimy's captivating performance from her album Reconnect (Slammin Media/Saimy's Art). With a voice of shimmering velvet, her boundless energy, and soulful appeal, Sonia Oduwa Aimy blends afro-jazz, afrobeat, highlife, and African griot call-and-response. But that's not all! Joining Sonia on stage is the incredibly talented Jbwai, adding his own unique sound to the mix. Together, they will create a pulsating and irresistible blend of afro-jazz, afrobeat, highlife, and African griot that will have you grooving all night long. This won't just be a regular concert. The performance will take the form of a mesmerizing musical film, with Sonia's powerful voice and electrifying dance moves bridging the gap between African cultures and the rest of the world. Get ready for a musical journey that will take your breath away. The stage will come alive with vibrant colors, pulsating rhythms, and heart-stopping beats. This is not just a concert – it's an experience you won't want to miss!
Friday July 7th | 7:15pm |Trinity Theatre - Distillery District
musician and Singer-Songwriter
BRAD BATTLER
Brad Battle, a gifted musician and singer-songwriter hailing from the enchanting Niagara region, is renowned for his captivating performances and soul-stirring melodies. Recently, Brad has also become a member of the group New Moon Junction, adding another layer to his musical endeavors. With over two decades of experience in the music industry, Brad has refined his craft as both a performer and a songwriter, leaving an indelible mark on stages throughout Canada. His music encompasses a potent fusion of rock, blues, and folk, drawing inspiration from the timeless songwriters of the past century. Brad's compositions are driven by stirring guitar riffs, soaring vocal melodies, and profound lyrics that delve into themes of love, loss, and the human experience. Beyond his musical pursuits, Brad actively engages with the local community, lending support to charitable causes and mentoring aspiring young artists. Whether he's commanding a packed venue or nurturing the talent of a budding musician, Brad Battle remains committed to sharing the sheer joy of music with others.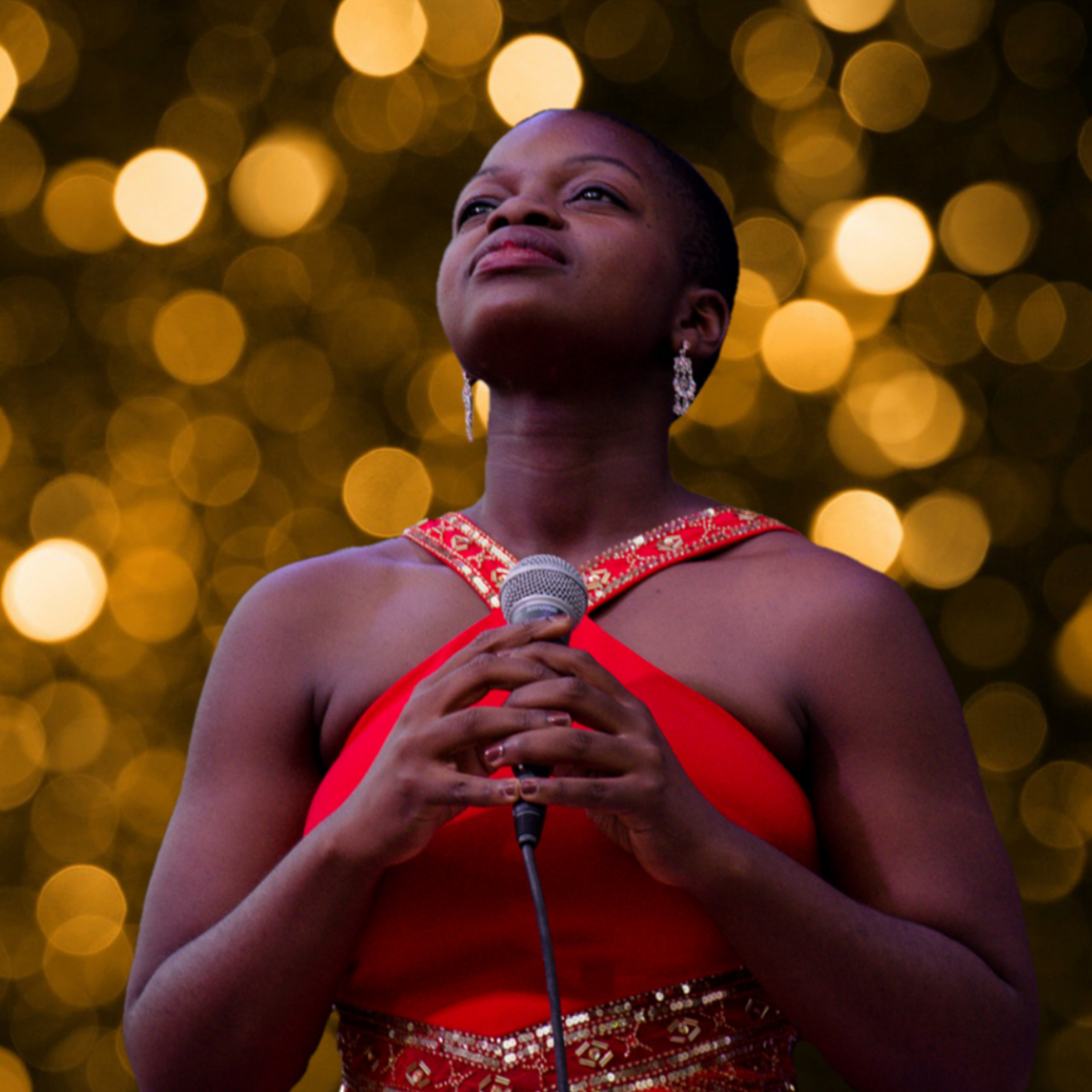 Sunday July 9th | 7:15pm |Trinity Theatre - Distillery District
Singer
FAITH AMOUR
Raised in Toronto, Faith Amour's musical journey began in church and community choirs. Her classical voice and piano training led her to explore jazz, where her spontaneity, creativity, and unique nature flourished. Today, Faith is an award-winning jazz recording artist and songwriter, captivating North American audiences. Her debut album, ``Bright Eyes,`` in multiple languages, won Best Jazz CD and Best Jazz Vocal at the New Mexico Music Awards. Faith has performed for notable figures such as the First Lady of Guyana and former Governor-General Adrienne Clarkson. She has shared the stage with renowned artists like Kathleen Battle, Jessye Norman, Rich Brown, Dave Restivo, and Robi Botos. Recently, Faith made her European and New York City club debuts, paying tribute to Ella Fitzgerald and continuing her Divas series honoring Nancy Wilson and Nina Simone. In demand as a composer, conductor, and vocalist, Faith shines in clubs, theatres, jazz orchestras, and various events. She has toured as a Raelette for a Ray Charles tribute and made her Toronto theatre debut in ``The Reality of the Impossible Dream.`` Faith's ultimate goal is to inspire others with a message of love and boundless hope.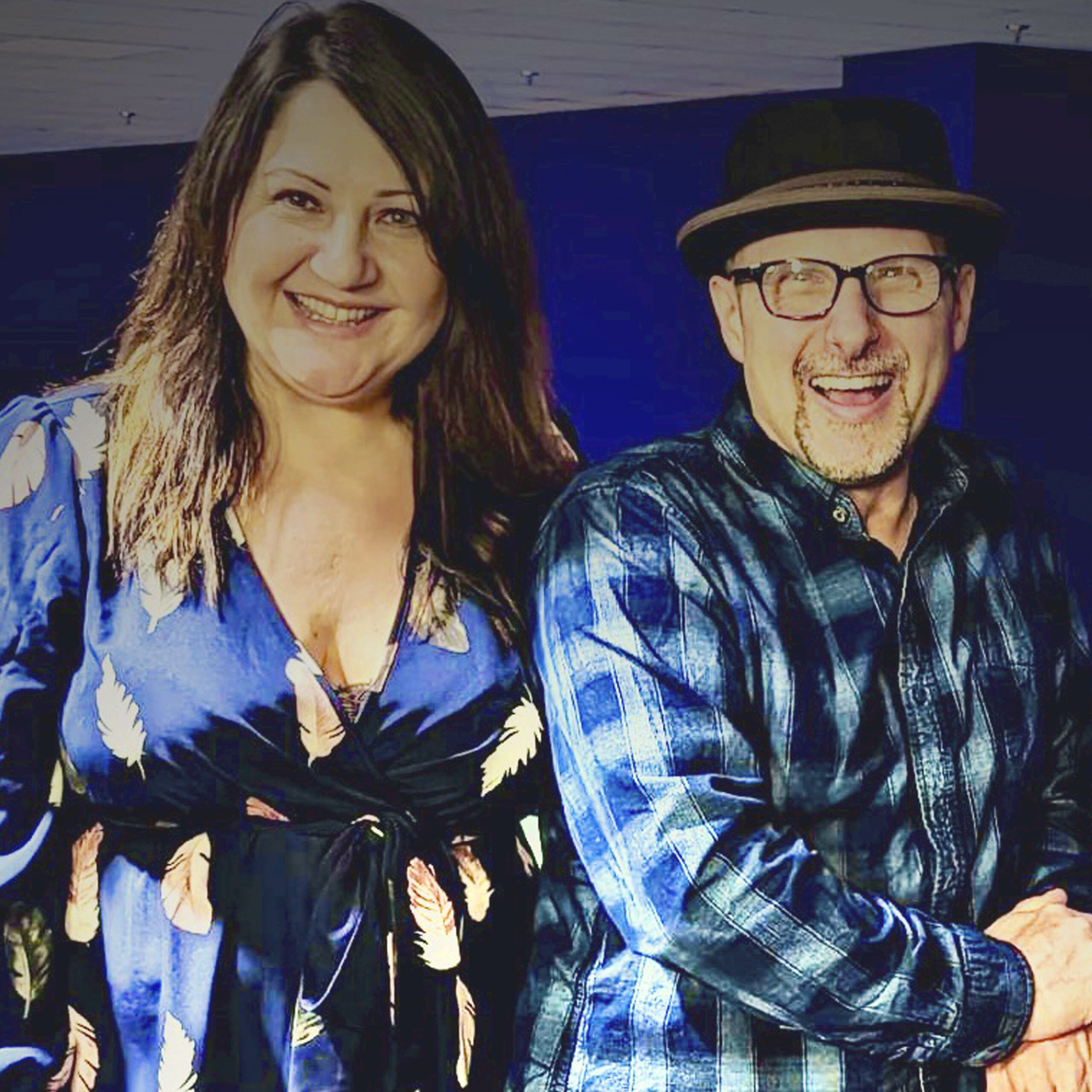 Thursday July 13th | 7:15pm |Trinity Theatre - Distillery District
Singer, Songwriter, Musician
ANGELA SIRACUSA & ROB LECLERC
Angela Siracusa, a Nashville recording artist and award-winning singer-songwriter from Niagara, has been on a continuous journey of growth and evolution in her music career since 2006. Known for her playful and warm personality, Angela's music reflects her vibrant spirit. Beyond being a singer and songwriter, she is deeply involved in various aspects of the industry as a performer, music promoter, educator, and co-owner of Catchin' Waves Media & Event Radio Promotion alongside Grammy winner Gil Grand. Angela has released over 80 songs through EPs and albums, all available on streaming platforms. Her talents as a songwriter have been recognized with cuts by artists like JP Maurice, Hayley Verrall, Zebb Rogers, and Matt Kristen. With over 20 years of experience as an educator, Angela also takes pride in mentoring aspiring artists. Rob Leclerc, a musician and radio host at MBC Media, is a skilled drummer, acoustic guitarist, and backup singer. He has lent his musical talents to various bands including Shake Street, Delmar Junction, Bad Rattle, and Angela Siracusa. With a rich experience of over 25 years, Rob has graced countless stages, performing at festivals, private functions, and special events.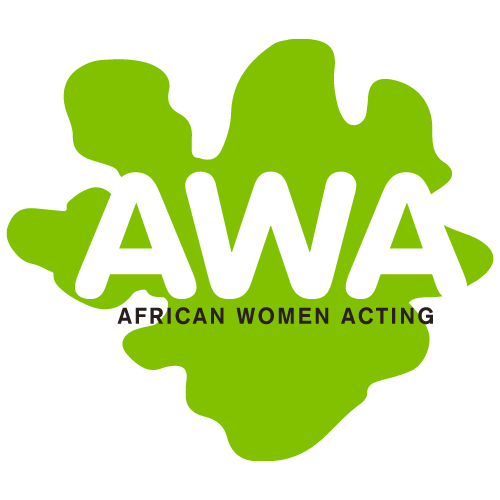 Founded in 2011 by international artist Sonia Aimy, African Women Acting (AWA) is an incorporated non-profit organization. The organization aims to empower, promote and preserve African cultural arts of all modalities in Ontario. These include vocal and instrumental music, theatre, dance, visual arts, spoken word, story-telling and poetry. In order to comprehensively achieve our goal, we ardently support female African artists and those of the diaspora and champion related issues. As we are a community of women, the agenda of addressing social activism for social issues such as sexism, discrimination, racism, homelessness, gender-based violence and mental health are some aimed at to eradicate. Through artistic expressions, AWA brings these issues to light and offers knowledge, support and solutions. Although AWA prioritizes promoting female African artists, we strongly believe in inclusivity in the arts community. We encourage partnerships and collaborations with artists of all genders, ethnicities and religious or spiritual beliefs.