PLOT : The film is the portrait of two masters of Italian architecture,extremely different in training and vision, both in search of an architecture that transcends time: Aldo Rossi seemed to find the answers in the abstract thought of things, Carlo Scarpa in the concrete way of putting them into light. Aldo Rossi was a complex figure in the Italian architecture of the second half of the 1900s,also thanks to the importance of his thought and theoretical elaboration, as well as to the impact that his writings have. In search of permanent values in architecture, he became a master for generations.
The event will feature a panel discussion on the renowned and controversial architect, Aldo Rossi. The conversation will be moderated by Prof. Morris Adjmi and will feature professional architects and critics.This panel discussion will be followed by the screening of the documentary by Francesco Conversano and Nene Grignaffini. The film brings to screen the work and the vision of renowned and disputed architect, Aldo Rossi through his masterpieces, his theoretical elaboration, as well as the impact that his writings have on Italian and world architecture and design.
Tickets: $55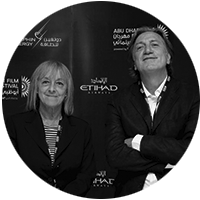 Francesco Conversano e Nene Grignaffini. Francesco Conversano and Nene Grignaffini have been collaborating with Rai for many years as creators, directors and producers with the Movie movie, the small factory they founded in Bologna that has been operating for over 30 years in the field of film production, making documentaries and reportages, privileging the "author documentary" as a place and genre in which to experiment with new languages and different narrative forms. In 2018 Conversano and Grignaffini directed and produced, with the supervision of the architect Michael Obrist of the University of Vienna, a three-part series entitled "The Three Architects. Frank Lloyd Wright, Mies Van Der Rohe, Gio Ponti ", also premiered at the Milan Triennale in 2019 and subsequently at the Maxxi in Rome.

Length 0h 59min


---

Distribution Rai Fiction
Production Movie Movie per RAI Cultura-RAI 5
---