PLOT : In the late 1950s, the citizens of Africo, Aspromonte mobilize to build a road for the small, isolated town, after a woman dies during child birth when a doctor fails to arrive on time. Arriving to the village at this time is Giulia, a schoolteacher from the North who has made it her goal to teach standard Italian to Africo's children, and to promote cultural cohesion with Africo and the rest of Italy. Everyone's plans are put in peril, however, by the presence of Don Totó, a member of the mafia who hopes to impede the town's progress, and keep them under his control. Aspromonte is a story of strength and solidarity, and showcases how powerful a community can be when its people band together and collectively pursue the common good.
The event is presented in collaboration with Heritage Calabria:
TO CREATE...a greater sense of community and explore the extremely rich and diverse cultural history of the region.
TO ENABLE...our children and grandchildren to learn about our culture (beyond food and wine) and instill in them pride for their Calabrese heritage.
TO DEMONSTRATE...the evolution of our people who have made a significant impact on food, artistic expression, architecture so much more. 
Ticket (Dinner+Movie): $80 per person
Tickets for the Open Air theatre are sold in pairs. We invite you to join us for a luxury experience seated upon the newest outdoor inflatable furniture in the design industry from Blofield Air Design and Cecconi Simone! These sleek and modern couches are perfect for two guests to enjoy a full VIP experience under the stars!
If you wish to purchase a single ticket, or if you wish to split the cost of a pair of tickets, please call our box office at 416.893.3966.
Please note that there are a limited number of single seats available.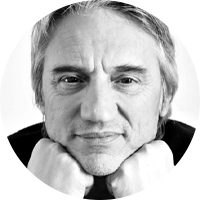 Mimmo Calopresti. Born in Polistena, Italy, in 1955, Domenico "Mimmo" Calopresti spent much of his young life with the Italian far-left movement "Lotta Continua." After his time with the organization, he began his career at the Audiovisual Archive of the Workers and Democratic Movement, with whom he won an award at the Turin Youth Film Festival in 1985.In 1998, Calopresti released La parola amore esiste, starring Valeria Bruni Tedeschi, star of Aspromonte, who would go on to work with Calopresti on many projects.He would become both a participant and a member of the jury at the 2001 Cannes Film Festival, and in 2006 would release Volevo solo vivere, a Holocaust documentary that demonstrated the inevitable influence of his political views on his work. Calopresti has worked with various filmmakers over the past decade as both a director and an actor.

Length 1h 27min


---
Cast Valeria Bruni Tedeschi, Marcello Fonti, Francesco Colella, Marco Leonardi, Sergio Rubini, Fabrizio Gifuni, Elisabetta Gregoraci,
Distribution Minerva
Production IIF –Lucisano Media Group, Rai Cinema
---