New Industry Project to Promote Collaborations between Italian and Canadian Cinema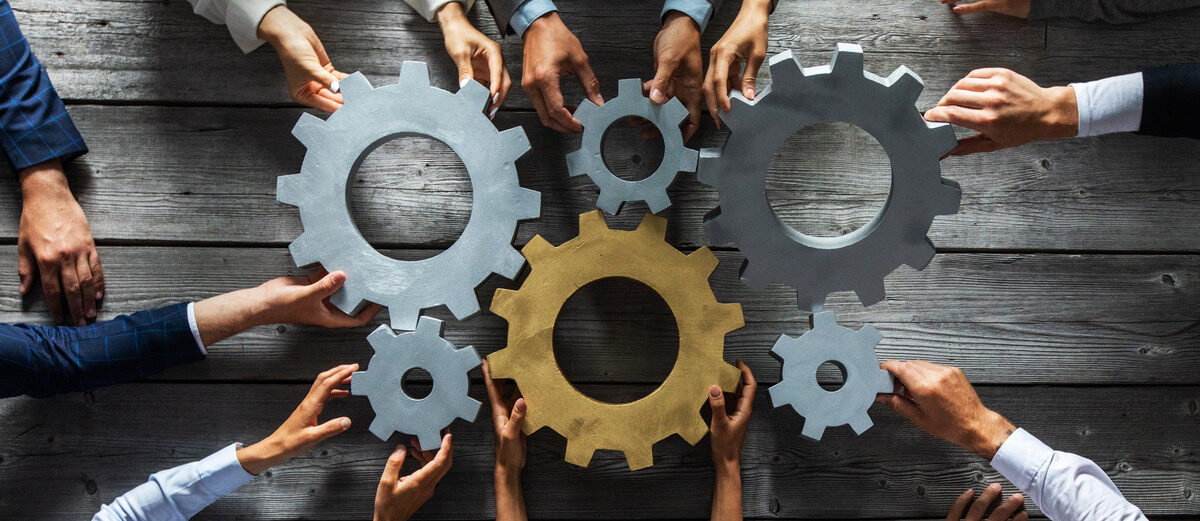 Ontario Creates and the Canadian Media Producers Association to support ICFF one-of-a-kind film
industry analysis ahead of the 2023 edition of Industry Days
New Industry Project to Promote Collaborations
between Italian and Canadian Cinema
The festival launches a program to activate stronger synergies and networking bridges.
Toronto – The ICFF, presented by Lavazza, is honoured to announce the launch of the first in-depth analysis of the Canadian and Italian film industries thanks to the generous support of Ontario Creates, as part of their Business Intelligence program, and the Canadian Media Producers Association. The study titled The Expansion of Canada-Italy Co-Productions and Other Collaborations is a one-of-a-kind project borne out of ICFF's Industry Days program that aims to create an insightful and detailed network of Italian and Canadian filmmakers to promote co- productions and collaborations between the two countries.
For years, ICFF Industry Days has been a fundamental meeting point for experts in the field to learn about the newest developments and co-production projects in the industry while also having the unique opportunity to network with each other. The event has been a success since its very inception, bringing to light new collaborations and synergies between the North American and Italian film industries, and creating a flourishing and ever-growing network of connections.
To fully take advantage of what ICFF has created throughout the years, the festival is proud to continue its mission with this industry study that is set to be a game-changer for filmmakers looking to collaborate across the ocean.
Commenting on the project, Cristiano de Florentiis, Artistic Director and Co-Founder of ICFF said, "We are extremely proud that ICFF Industry Days served, and continues serving, as the venue for a
number of projects that received notable international recognition. We are thrilled to keep working to establish networking ties between Italy and Canada, and we are confident that this analysis will present a unique opportunity for industry experts."
About the study, Sari Ruda, ICFF Project Coordinator & ICFF Board of Advisors, also said, "I'm very proud to be part of ICFF and see it grow every year, and I'm honoured to see the festival embark on
this much-needed analysis of the Canadian and Italian film industries will act as a roadmap for filmmakers looking to venture into their next international project. ICFF has always been a catalyst for such co-productions and collaborations and this project is another excellent example of the paramount role that the festival plays in the industry."
Amongst the Italian Canadian collaborations fostered by ICFF over the years, the festival proudly presented Ana Golja and Sergio Navaretta's The Cuban, Sean Cisterna and Ken Cancellera's From the Vine, and the Paletta brothers' Across the River and Into the Trees. In addition, ICFF Industry Days was also the stepping-stone for many thrilling connections, from Oscar winner Nick Vallelonga, who found a partner at Industry Day 2019 for That's Amore, to Italy's animation company Rainbow, which acquired the BC-based animation studio Bardel Entertainment.
Since 1997, Canada and Italy have been beneficiaries of a co-production treaty for their film, television, video and new media industries. Despite the countless official and unofficial collaborations between the countries, the treaty still has much more to offer, and ICFF looks forward to aiding international filmmakers in taking full advantage of the opportunities provided through this agreement. The festival is proud to embark on this year-long research project to identify what opportunities lie ahead as ICFF enhances the use of its platform to facilitate greater cooperation between Italy and Canada
The project is looking to produce three main outputs:
A report of findings which will recommend ways to systematize the film sector's ongoing collection of business intelligence.
A How-to Guide will serve as a toolkit for professionals to embark on co-productions, joint ventures and other collaborations between Italy and Canada. It will be a roadmap to find partners, funding bodies, tax credits, and other useful resources for prospective film and television content creators.
 ICFF will also start building a database of industry professionals, associations, government organizations, facilities, funding, tax credits, and other incentives for use by those sectors in both countries.
ICFF will continue working on this analysis until November 2023 and we invite all members of the industry to participate to create more fruitful collaborations and new build networking bridges between Canada and Italy.
The ways in which the study will be conducted are through qualitative and quantitative surveys, focus groups and roundtables, as well as one-on-one interviews. The project is also looking for raw data and anecdotal information. Please sign up here to let us know which aspect(s) of the research you would like to participate in and where your interest lies.
For more information on this project, please contact us at research.study@icff.ca
ICFF expresses its gratitude to Ontario Creates and the Canadian Media Producers Association (CMPA) for their generous sponsorship of this project.
ICFF also thanks the support of its Industry Days Partners ICE Toronto, SIRT, ANICA, Take 5 Productions, Telefilm Canada, Ontario Creates, the City of Toronto, Rogers Communications, and Castlepoint Numa.
-30-
For more information, please contact:
ICFF:
Sari Ruda
research.study@icff.ca
https://icff.ca/