THIS PAGE WILL BE UPDATED DAILY
* Below is a list of the participating decision makers for the 2022 ICFF Industry Day (Italian Delegation).
The Italian Delegation is brought you to by the ITA – Italian Trade Agency, Toronto.

VERA AFFABA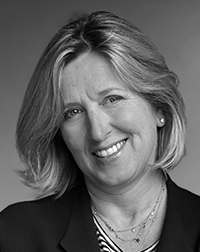 DNC Entertainment Factory
LinkedIn | Company Info
– Looking for Co-Producers


REQUEST MEETING HERE
I have been in the entertainment market since 1996 working on co production and distribution of films, documentaries and TV series, offering consultancy services supporting companies from all over the world in the development of brand extension through a hub for the production of videos, photos, podcasts and various kinds of activities to tell their story and their value both nationally and internationally. I also have a strong experience in the production of theatrical live shows and events.
FRANCESCA DELISE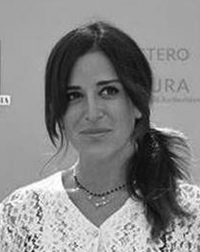 Head of International Sales, Illmatic Film Group
LinkedIn | Company Info


REQUEST MEETING HERE
Born in 1984 in Trieste, Francesca Delise is an Italian cinema industry professional. Her studies include a Degree in Economics and Management for the Arts and Cultural Activities at the prestigious University Ca' Foscari of Venice (2008) and a Master's Degree in Production and Filmmaking at the University of Trieste (2010). Her experience includes film and TV production, film festival organization and International Sales. She is currently working at Illmatic Film Group as Head of International Sales.
ANDREA LUCIETTI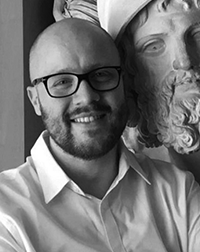 Head of Project Development, La Sarraz Pictures
LinkedIn | Company Info
– Looking for Co-Producers


REQUEST MEETING HERE
Head of Project Development at La Sarraz Pictures, an independent production company set in Turin, Italy, committed to the production of fiction films, creative documentaries and animations. The company was founded in 2005 by Alessandro Borrelli. Since 2010 La Sarraz Pictures has set up another department for the distribution of creative documentary films in theaters. On an international level it is acknowledged as one of the most dynamic production companies, particularly thanks to its openness to experimentation. The La Sarraz work team is very diverse, and includes many different professional figures that join the company on a rotation basis depending on the type of project.
FRANCESCA MANNO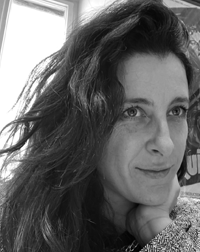 Managing Director of Summerside Media
LinkedIn | Company Info
– Looking for distributors and completed North-American films interested in international sales


REQUEST MEETING HERE
Started her career as IP lawyer (media law and international contracts). Francesca has held a position as head of acquisitions and sales of film and television rights for Italy and worldwide, and is a film producer, co-producer and international distributor of world cinema and documentaries. She was VP of a prominent film company until 2015 and a registered member of ManagerItalia until 2015. In 2016 she set up Summerside Media, a film production, distribution and international promotion company. Member of Europa International, European Film Promotion, Vice President of UNEFA (ANICA's Union of Italian Film and Audiovisual Exporters). She was one of the experts appointed by the Italian Ministry of Education, University and Research (MIUR) to join the Boards of Higher Education Institutions of Art, Music and Dance. From 2016 to 2018 she was Board Member of the Academy of Fine Arts in Lecce. She was born in Lecce. She lives between Lecce and Rome.
MANUELA METRI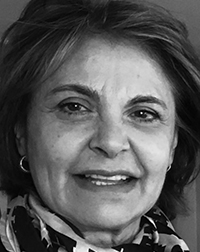 Mediterranea Productions
Company Info
– Looking for Co-Producers


REQUEST MEETING HERE
Manuela Metri co-founder and partner of Padre Productions based in NY and producer for Mediterranea Productions, Rome Italy, for the Tv series S.P.S. Director Producer and Talent of the stage production of Menopause The Musical among many other Theatre shows. In the past 30 years Manuela' s career has been spanning between Italy and the US. Her first company RedBox Productions, has played an important role as a liaison between both countries in co-production projects and scouting and promoting new material for stage and Tv, trought the years she also spent time in Canada working with different Talents. She is a Strasberg alumni and in Italy she graduated at the Gigi Proietti laboratorio di arti sceniche , completed UCLA marketing and Production course as well as NYU Tisch school of Film and Tv essential and Pasek & Paul Songwriting for Musical Theatre. Currently she is working on her International Tv series written with American Award winning screenwriter Louisa Burns Bisogno.
FRANCESCA MOINO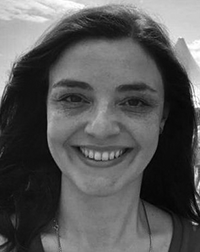 Delegate Producer – International Productions, K+
LinkedIn | Company Info
– Looking for co-producer


REQUEST MEETING HERE
Francesca attained a Master-level Degree in Communication Science studying both at the University of Bologna and at UCSB (University of California – Santa Barbara). She has extensive experience as executive across film acquisitions, sales/distribution, feature films and audiovisual production, having worked both in Italy and in UK for Hardy Pictures, DocLab, P.F.A. Film, Todos Contentos Y Yo Tambien, Paco Cinematografica. For Minerva Pictures Group she worked as Head of Development and Consultant for TV Serials and Documentaries. For Minerva Pictures Group, she worked as Head of Development and then as Consultant for TV Serials and Documentaries. She currently works as a Film and TV Consultant, and at K+ as Delegate Producer, having recently worked as Delegate Producer on feature film "Olimpia's Way", premiered at the Venice Days '22.
GABRIELE MORATTI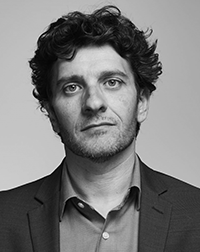 Pegasus
Company Info
Gabriele Moratti is the Head of Marketing and Sales at Pegasus, with a pluriennal experience in the media / Entertainment business first as marketing manager, and then as business development and general manager for multinational companies.
PARSIFAL REPARATO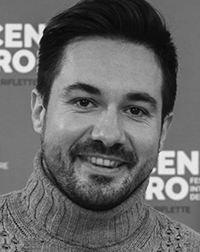 Producer, AntropicA srl
LinkedIn | Company Info
– Looking for co-producer, funding, distribution with MG


REQUEST MEETING HERE
Parsifal Reparato is a producer, filmmaker, anthropologist and journalist. From 2011 to 2017, Reparato worked on several international projects as a producer and director, among them: Mas allá de la Santería (producer, director), Villa villa Vigna (co-director), Rezeki (co-director), My dreams will vanish again (director), Underground Harvest (co-director), and Nimble fingers (co-producer and director) which was most awarded documentary movie produced in Italy in 2017. In 2018, he directed the Italian unit for El camino de Santiago, and in 2020 co-produced and directed The town crier. In 2021, he co-produced Il Cristo che trascende la fede, a Brasil-Italian co-production, about the Rio de Janeiro Christ statue.
RAFFAELE SCHETTINO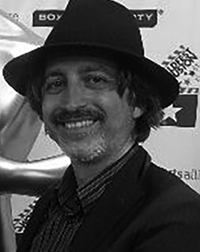 Founder/Administrator, Groucho cinema srl
LinkedIn | Company Info
-Looking for co-producer, buyer and distributor


REQUEST MEETING HERE
Raffaele Schettino is an Italian actor, director, writer and producer. In 2006, he founded the "Groucho Teatro" theatrical company, and in 2014 he founded the Groucho Cinema srl, a production company of cine movies. He filmed documentations of many musical encounters; directed, filmed and edited the several acclaimed short films. Il Mondo Magico (The magic world) is his first feature-length, for which he gained a Platinum Remi Award at Houston WorldFest 49th ed.; a best directing merit award at Rome Web Award. He also worked on the multi-award winning film, "Due donne al di là della legge" (Two women over the law) as co-writer, director and producer.
ITA – Italian Trade Agency is the Governmental agency that supports the business development of our companies abroad and promotes the attraction of foreign investment in Italy. With a motivated and modern organization and a widespread network of overseas offices, ITA provides information, assistance, consulting, promotion and training to Italian small and medium-sized businesses. Using the most modern multi-channel promotion and communication tools, it acts to assert the excellence of Made in Italy in the world.
The audiovisual office of ITA is engaged in:
– Promoting the internationalization of the Italian audiovisual industry and is committed to growing the value of Italian film exports, supporting the presence of Italian films and TV products at festivals and markets such as Cannes Marché du Film, Berlinale/EFM, TIFF- Toronto International Film Festival, MipCom, Hot Docs and Mifa among others;
– Supporting the Italian Film Commissions in attracting film and TV inward investment, and in promoting Italy as a filmmaking destination, and the Italian technical industries as a partner of choice;
-Fostering co-production projects by helping to connect Italian filmmakers (producers, writers, directors) with international counterparts;
-Helping Italian film and TV festivals to grow internationally by inviting to Italy buyers, producers, broadcasters, commissioning editors and other foreign representatives of the audiovisual sector.
ITA works for the promotion of the Italian audiovisual industry in close connection with ANICA (National Association of Italian cinematographic, audiovisual and multimedia industry), APA (Association of Italian Audiovisual producers), Doc/It (Association of Italian Documentary Producers), Cartoon Italia, and with Cinecittà and the Italian Film Commissions. Through its engagement in the internationalization of the Italian audiovisual sector, ITA also promotes worldwide the "Made in Italy" image and the Italian lifestyle, indirectly contributing to the development of other important Italian production sectors (tourism, food, fashion, furniture, culture). More recently ITA has opened up its activity to the promotion of the Italian videogame industry in cooperation with IIDEA (Italian Interaction Digital Entertainment Association) considering videogames as a very innovative sector that integrates technology and creativity, with strong international growth potential.