New horizons for Virtual Production Filmmaking and Co-Productions
ITALY-CANADA SHORTENING THE "SOCIAL DISTANCE"
The 2020 Industry Day, Italy-Canada Shortening the "Social Distance", will feature Italian and Canadian film excellences on a journey that crosses all barriers and reunites communities and countries through film, creativity and innovation, in a brand new online interactive format.
December 2nd, 2020

9:00am-3:00pm

ONLINE Live from Pinewood Toronto Studios
Claudio Taffuri,
Ambassador of Italy in Canada
Cristiano de Florentiis,
Co-Founder and Artisti Director, ICFF
Paul Golini,
Chairman, ICFF
David Dexter,
Director, SIRT
Roberto Stabile,
Head of the International Department, ANICA
Matteo Picariello,
Director, Italian Trade Agency, Canada
9:00AM-10:30AM (Italian Time 15:00-18:00)
CO-PRODUCTION ITALY-CANADA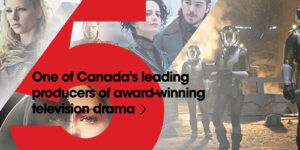 Industry Day 2020 will keep its focus on co-productions and Italian-Canadian relationships. ICFF is a great platform for film professionals and filmmakers of all ages to meet and start collaborating, and Industry Day is the prime event for these kinds of connections. In the past, we have succeeded in creating opportunities for Canadians and Italians to cooperate and bring to life a project, born by the union of these two countries, and our goal is to continue down that path. Thanks to the outstanding support of ICE, ANICA and Ontario Creates, we will maintain our focus on co-productions, while also promoting Italy and its territories as a perfect candidate to host these co-productions. The panel discussion will include renowned producers and institutional representatives from both countries.
Nick Iannelli (Moderator) , Executive Vice President, Take 5 Productions
Nataline Rodrigues, Director of Original Programming for Rogers
Simone Catania, Co-Founder, Producer Indyca
James Freser, Vice President, General Manager, C03 Toronto
Francesca Accinelli, Director, Promotion and Communications, Telefilm
Justin Cutler, Ontario Film Commisioner, Ontario Creates
Marinella Montanari, Co-Founder and Project Manager, Jobel North America
Mariella Troccoli and Chiara Fortuna, MiBACT
10:30AM - 11:00 (Italian Time 16:30-17:00)
MEET THE MASTERS
Nick Vallelonga, American Oscar-winning Producer for Green Book

Carlotta Calori, Producer, Indigo Film
Andrea Iervolino, Producer, AMBI
Luca Barbareschi, Director, Actor, Producer, Casanova Multimedia
Attilio De Razza, Producer, Trump Limited SRL
Michael McMahon, President & Executive Producer at Primitive Entertainment Inc.
Silvia Giulietti, Director, Producer
Jerry Ciccoritti, Director, Writer, Producer
11:00AM-12:00AM (Italian Time 17:00-18:00)
MATCH MAKING SESSION
During the Match Making Session, producers, directors and filmmakers from both Italy and Canada will be able to meet virtually, network and over all begin to build a foundation for future collaborations. The match making session will host separate breakout rooms for each meeting, granting all participants the opportunity to speak privately and openly discuss their projects. You'll have the opportunity to meet and speak directly with our industry experts by participating in our zoom meeting rooms listed below. Please select your preferred meeting room to finalize your registration.
1. Everything You Need to Know to Produce in Canada
– Sari Ruda (Moderator), ICFF Coordinator, Industry Day
– Lyne Côté, Co-Production Analyst for Telefilm Canada
– Erin Creasey, Manager Industry Initiatives, Ontario Creates
2. Everything You Need to Know to Produce in Italy
-Benedetta Marassi (Moderator), Trade Analyst Audiovisual & Editorial Arts, ITA
3. I'm a producer: Let's Co-Produce
– Cristiano de Florentiis (Moderator), ICFF Artistic Director
– Paul Nonis (Moderator), Senior Executive
– Moira Romano (Moderator), Executive Producer at ETV Film Inc
– Nick Iannelli (Moderator), Executive Vice President, Take 5 Productions
4. Digital Entrepreneurship Collaboration
– David Dexter (Moderator), Director, SIRT
12:00AM-12:30PM (Italian Time 18:00-18:30)
IN CONVERSATION WITH EDOARDO PONTI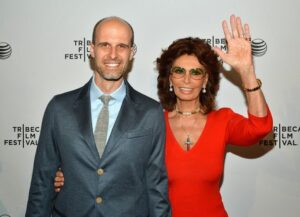 Interview by STELLA ACQUISTO (On Air Host, Citytv)
and CRISTIANO DE FLORENTIIS (Journalist, RAI Italia).
The final portion of the co-production panel will feature the Italian film director, Edoardo Ponti, who will introduce his film, The Life Ahead. Ponti will share the personal experiences he faced throughout the filmmaking process, what inspired him to take on this venture and the challenges he had to overcome while dealing with an unprecedented worldwide health emergency.
About Edoardo Ponti: He is an Italian director and screenwriter known for Between Strangers (2002), Human Voice (2014) and The Nightshift Belongs to the Stars (2012). Ponti's latest film, The Life Ahead (2020), is an enthralling drama based on the novel, The Life Before Us, by Romain Gary. The film, now available on Netflix, stars Sophia Loren, Ibrahima Gueye and Abril Zamora, and has already captured audiences worldwide.A brilliant film in which once again mother and son have teamed up.
12:30PM-3:00PM (Italian Time 18:30-21:00)
REAL TIME, VIRTUAL PRODUCTION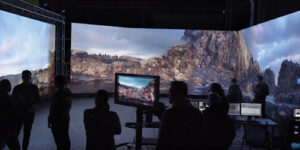 Virtual reality is not only the future for gaming, but is also an innovative strategy used by companies across the world to promote their products, as well as an incredible new tool for film productions. During Industry Day, ICFF is partnering with Take 5 Productions and introducing the new Matterport Technology, which allows scouting for virtual locations. In addition, Industry Day will present the new LED Wall Stage Production Technology, now used on different sets to facilitate production work flow. Together with the Italian companies, Onemore Pictures, Nema FX and Cinecittà, represented respectively by Manuela Cacciamani and Nicola Sganga, will give a new insightful picture of what future film set productions will feature in both Canada and Italy.
David Dexter (Moderator), Director, SIRT
Manuela Cacciamani, CEO Onemore Picture
Nicola Sganga, CEO Nema FX
Gennaro Coppola, Producer and Director, Onemore Pictures
Brendan Taylor, President/VFX Supervisor at Mavericks VFX
Andrea Spagna, Advisor for Marketing and Business development, Istituto Luce Cinecittà