NICK IANNELLI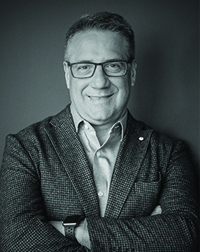 Senior Vice President, Take 5 Productions
With over thirty years experience, Nick Iannelli is a respected executive of the Toronto & international screen-based industries, and the Senior Vice President of Take 5 Productions, where he heads up all the post production and visual effects departments. Prior to joining Take 5 Productions, Iannelli was Senior VP at Deluxe Toronto, where he was responsible for the team which delivered Guillermo del Toro's Academy Award-winning film Shape of Water and Pans Labyrinth, every SAW film installment from SAW 2 onwards, and Paul W.S. Anderson's Resident Evil films.
NATALINE RODRIGUES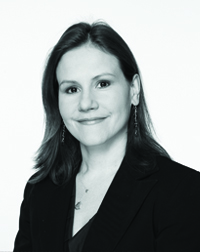 Director of Original Programming, Rogers
Nataline Rodrigues is a senior entertainment executive with over twenty years of experience in production and programming for broadcast television and digital media platforms. She has been involved in all aspects of media from creating and delivering compelling content in the independent production sector, to developing broadcast and digital cross-platform content strategies in the corporate sector for public and private broadcasters. Since joining Rogers, Rodrigues has led the development and production of critically acclaimed original scripted programs, documentaries, comedies and unscripted reality series; among them Hudson and Rex, Bad Blood, and The Wedding Planners to name a few.
NICK VALLELONGA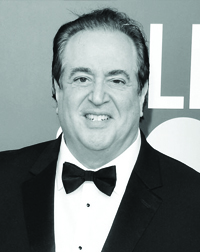 Producer
Award winning Nick Vallelonga is a talented actor, producer, screenwriter, and director and has been a part of many well-known projects, though he is best recognized by his work on the movie Green Book. The movie was a massive success and as a co-writer and producer of the film he won Best Picture and Best Original Screenplay at the 2019 Oscars. Vallelonga has an impressive collection of works and has also received recognition on other projects, such as his television short Unorganized Crime in 2018.
SIMONE CATANIA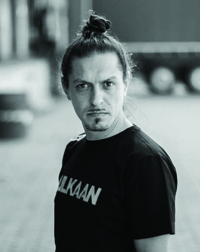 Co-Founder, Producer Indyca
Simone Catania is a young producer, director and filmmaker who has made an impact on the international market thanks to the production of several documentaries and features such as Happy Winter, Becoming Zlatan, Butterfly and his most recent projects We are The Thousand and Cuban Dancer (Italian-Canadian co-productions). Before co-founding Indyca, an Italian independent production company based in Turin, Catania worked for different production companies in Rome, Turin and London.
JAMES FRASER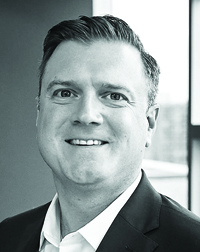 Vice President and General Manager, Company 3 Toronto
James Fraser has worked in the film and television industry for over twenty years, managing and being responsible for all the different aspects and roles related to the production and post-production stages. During these years in the field, Fraser has worked in radio, broadcast television, dramatic/episodic television and feature films, with projects ranging from low domestic budgets to big Hollywood blockbusters.
MARINELLA MONTANARI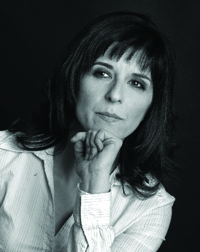 Co-Founder and Project Manager, Jobel North America
Marinella Montanari has been working for Gruppo Jobel, a creative company in the area of production, organization and distribution of shows and events, for over twenty years. Montanari has managed several audio-visual projects and in 2020 has become the Project Manager at Jobel North America with headquarters in Montreal, Quebec. .
FRANCESCA ACCINELLI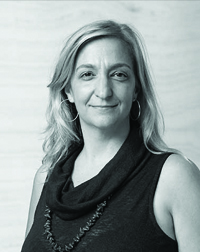 Director, Promotion and Communications at Telefilm Canada
Francesca Accinelli joined Telefilm in 2006 as Deputy Director, English Market for the Canadian Television Fund (now known as the Canada Media Fund), and was subsequently appointed director of the unit in 2008. Prior to joining Telefilm, Accinelli worked as a cultural administrator and theatre producer before moving on to television production, where she worked on big-budget TV series and TV movies produced by Alliance Atlantis and other production companies.
JUSTIN CUTLER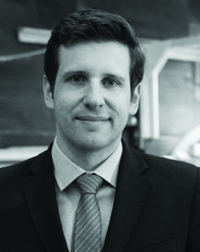 Ontario Film Commissioner, Ontario Creates
As the Film Commissioner of Ontario, Cutler is responsible for promoting Ontario at home and abroad, as a preferred choice for production. He also makes available a wide range of direct services to film and television production decision-makers, in order to facilitate access to Ontario locations and services. Prior to working at Ontario Creates, Cutler took on various roles at the Toronto International Film Festival, starting as Office Coordinator in 2007 and later becoming the Director of the Industry Office in 2014.
ANDREA IERVOLINO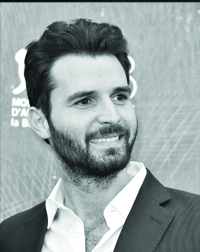 Producer
Iervolino is a young Italian-Canadian producer who, since the age of 16, has produced, financed and distributed over 60 films and has won several international awards and recognitions. In 2013, Iervolino co-launched AMBI Media Group that, since then, has been producing several films. He was awarded Best Producer at the 71st edition of the Venice Film Festival, and was named filmmaker of the year for his role as producer of In Dubious Battle at the Capri Hollywood Film Festival 2016.
SARI RUDA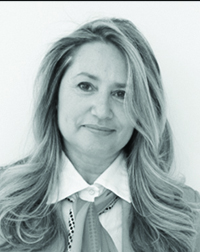 ICFF Coordinator, Industry Day
Sari is the Director of Creative Entertainment Industries at the Canadian Council on Africa. Her expertise is in business development, marketing, production & education across Film, Television, Videogames-Animation, and Music. She is a Film Producer at Corsair Entertainment Corp created with Bill Marshall, her late husband and founder of TIFF. They also founded Vortex Videogame Conference and Competition, and Niagara Integrated Film Festival. Her international media clients have included Rizzoli International and Mediaset (Italy), Les Jours de France and Fashion TV (France), Zee TV (India), ABS-CBN (Philippines), TV Globo (Brazil).
EDOARDO PONTI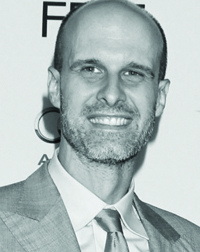 Italian Film Director
Edoardo Ponti is an Italian director and screenwriter, best known for Between Strangers (2002), Human Voice (2014) and The Nightshift Belongs to the Stars (2012). Ponti's latest film, The Life Ahead (2020), is an enthralling drama based on the novel, The Life Before Us, by Romain Gary. The movie starring Sophia Loren, Ibrahima Gueye and Abril Zamora, is now available on Netflix, and has already captured audiences worldwide. A brilliant film in which once again mother and son have teamed up.
DAVID DEXTER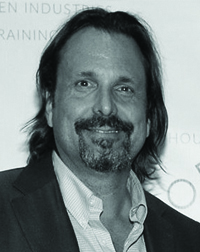 Director, SIRT- Screen Industries Research and Training Centre at Sheridan College
As Director of SIRT, David Dexter, is responsible for creating a leading innovation player and a SmartStage for the film, television, interactive and gaming industry in Canada. Dexter has advanced the centre's Virtual and Augmented Reality innovation capabilities, as well as developed Canada's first Intelligent Digital Human Cluster. With over twenty-five years of experience, Dexter has worked at multiple innovative and cutting-edge companies in the mobile (Nokia), technology (IBM) and music industries.
BRENDAN TAYLOR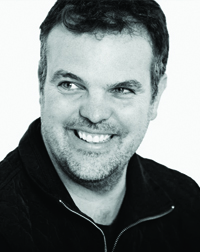 President/VFX Supervisor at Mavericks VFX
Brendan Taylor is the founder and Visual Effects supervisor at Mavericks VFX, a Toronto-based studio of passionate filmmakers known for crafting high quality visual effects for film, TV shows and commercials. Prior to his work with Mavericks VFX, Taylor has worked for over ten years in the industry mastering the craft of special effects supervisor.
NICOLA SGANGA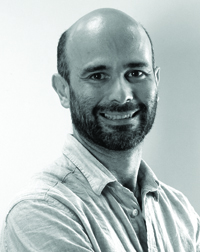 CEO and Founder, Nema FX
Nicola Sganga has over seventeen years of experience in the film and TV industry. With a filmography of more than sixty films and commercials, he won three David of Donatello for Best Visual Effects. In 2015, he founded Nema FX, one of the most innovative companies in the field of Interactive Design and new technologies, which integrates cinema, architectural design and new applications.
ANDREA SPAGNA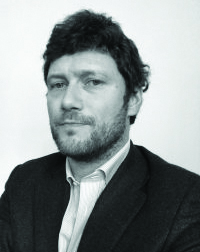 Advisor for Marketing and Business Development, Istituto Luce Cinecittà
In his role as Advisor to the President and CEO of Istituto Luce Cinecittà, Andrea has been successful in bringing the iconic Cinecittà studios to the level of other top European and Hollywood film studios, with various projects such as the latest T6 Virtual Green Studio, the first entirely virtual studio built in Italy. Before his accomplishments at Cinecittà, Spagna worked in the Media and Pay TV sector at Sky Italia, where he held positions of increasing responsibility as an advisor in the area of marketing, branding, and business development.
GENNARO COPPOLA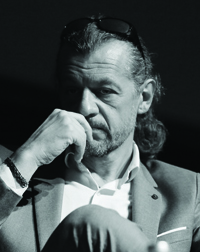 Producer, Director of Onemore Pictures
Gennaro Coppola is CEO of a group of companies involved in film production, visual effects and IT systems. He is a film director specialized in Virtual Reality and in 2020, Coppola directed the VR film which was created using the Revenge Room project, in collaboration with Rai Cinema. The film was launched at the Venice Film Festival.
MANUELA CACCIAMANI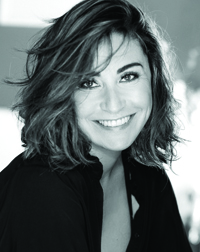 Executive VP, Axed Group; Owner, Onemore Pictures; Managing Director, Direct2Brain
Before founding Onemore Pictures, Cacciamani acquired valuable experience on different sets working with directors such as Martin Scorsese, Steven Soderbergh, Terry Gilliam and Abel Ferrara. In the past years, Cacciamani has concentrated on the technological developments in the area of Virtual Reality in relation to the film production process, and has also produced multiple features, series and projects that introduced Virtual Reality in Italy (e.g., Revenge Room, a new transmedia format launched at the 77th edition of the Venice Film Festival).