Below is a list of the participating decision makers for the 2020 ICFF Industry Day (Canadian Delegation).
JUSTIN CUTLER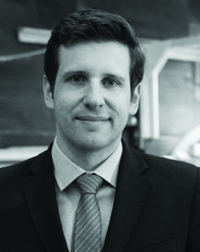 Ontario Film Commissioner, Ontario Creates
Company Website | LinkedIn
As the Film Commissioner of Ontario, Cutler is responsible for promoting Ontario at home and abroad, as a preferred choice for production. He also makes available a wide range of direct services to film and television production decision-makers, in order to facilitate access to Ontario locations and services. Prior to working at Ontario Creates, Cutler took on various roles at the Toronto International Film Festival, starting as Office Coordinator in 2007 and later becoming the Director of the Industry Office in 2014.
NICK IANNELLI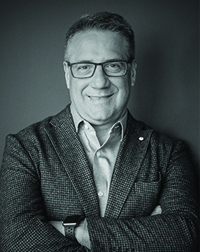 Senior Vice President, Take 5 Productions
Company Website | LinkedIn
ROOM: I'm a Producer: Let's Co-Produce
With over thirty years experience, Nick Iannelli is a respected executive of the Toronto & international screen-based industries, and the Senior Vice President of Take 5 Productions, where he heads up all the post production and visual effects departments. Prior to joining Take 5 Productions, Iannelli was Senior VP at Deluxe Toronto, where he was responsible for the team which delivered Guillermo del Toro's Academy Award-winning film Shape of Water and Pans Labyrinth, every SAW film installment from SAW 2 onwards, and Paul W.S. Anderson's Resident Evil films.
JERRY CICCORITTI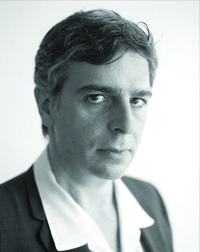 Director, Writer, Producer
Personal Website | IMDb
ROOM: I'm a Producer: Let's Co-Produce
One of Canada's most provocative and in-demand directors, Jerry Ciccoritti, has directed feature films, television films and mini-series, garnering accolades in all mediums over the course of his career. His feature films have consistently been included in film festival line-ups around the world. In his television career, he has been awarded a Gemini for Best Film, several Geminis for Best Director, three Director Guild of Canada Awards, and a Genie nomination for Best Adapted Screenplay.
NATALINE RODRIGUES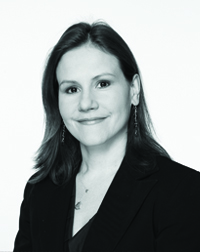 Director of Original Programming, Rogers
Company Website | LinkedIn
ROOM: I'm a Producer: Let's Co-Produce
Nataline Rodrigues is a senior entertainment executive with over twenty years of experience in production and programming for broadcast television and digital media platforms. She has been involved in all aspects of media from creating and delivering compelling content in the independent production sector, to developing broadcast and digital cross-platform content strategies in the corporate sector for public and private broadcasters. Since joining Rogers, Rodrigues has led the development and production of critically acclaimed original scripted programs, documentaries, comedies and unscripted reality series; among them Hudson and Rex, Bad Blood, and The Wedding Planners to name a few.
DAVID DEXTER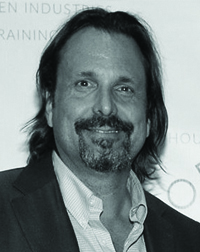 Director,SIRT- Screen Industries Research and Training Centre at Sheridan College
Company Website | LinkedIn
ROOM: Digital Entrepreneurship Collaboration
As Director of SIRT, David Dexter, is responsible for creating a leading innovation player and a SmartStage for the film, television, interactive and gaming industry in Canada. Dexter has advanced the centre's Virtual and Augmented Reality innovation capabilities, as well as developed Canada's first Intelligent Digital Human Cluster. With over twenty-five years of experience, Dexter has worked at multiple innovative and cutting-edge companies in the mobile (Nokia), technology (IBM) and music industries.
JAMES FRASER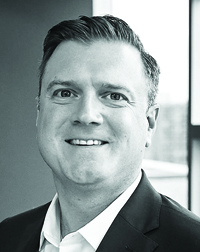 Vice President and General Manager, Company 3 Toronto
Company Website | LinkedIn
ROOM: I'm a Producer: Let's Co-Produce
James Fraser has worked in the film and television industry for over twenty years, managing and being responsible for all the different aspects and roles related to the production and post-production stages. During these years in the field, Fraser has worked in radio, broadcast television, dramatic/episodic television and feature films, with projects ranging from low domestic budgets to big Hollywood blockbusters
FRANCESCA ACCINELLI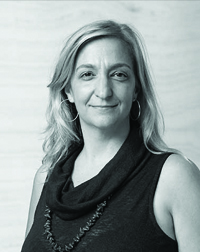 Director, Promotion and Communications at Telefilm Canada
Company Website
ROOM: Everything You Need to Know to Produce in Canada
Francesca Accinelli joined Telefilm in 2006 as Deputy Director, English Market for the Canadian Television Fund (now known as the Canada Media Fund), and was subsequently appointed director of the unit in 2008. Prior to joining Telefilm, Accinelli worked as a cultural administrator and theatre producer before moving on to television production, where she worked on big-budget TV series and TV movies produced by Alliance Atlantis and other production companies.
MICHAEL MCMAHON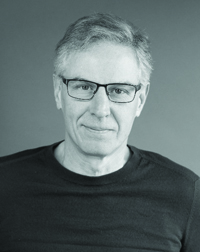 President & Executive Producer at Primitive Entertainment Inc.
Company Website | LinkedIn | IMDb
ROOM: I'm a Producer: Let's Co-Produce Michael McMahon oversees Primitive Entertainment's selection of projects and focuses on the company's many relationships with broadcasters, distributors, co-production partners, industry organizations and government agencies. With 30 years' experience producing premium non-fiction content, Primitive Entertainment's work has earned more than 45 awards worldwide. Michael was the Co-Chair of the Board of Directors of Hot Docs from 2003 until 2018, and is the former Co-Chair of the Ontario Chapter of the Documentary Organization of Canada (DOC), an industry group representing documentary filmmakers across Canada.
MARINELLA MONTANARI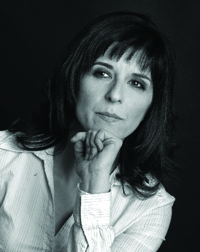 Co-Founder and Project Manager, Jobel North America
Company Website | LinkedIn
ROOM: Digital Entrepreneurship Collaboration
Marinella Montanari has been working for Gruppo Jobel, a creative company in the area of production, organization and distribution of shows and events, for over twenty years. Montanari has managed several audio-visual projects and in 2020 has become the Project Manager at Jobel North America with headquarters in Montreal, Quebec.
PETER GENTILE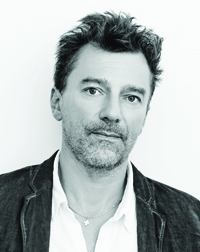 Director, Producer, Writer
IMDb
ROOM: I'm a Producer: Let's Co-Produce Peter Gentile has worked as a producer and a director, creating many award-winning productions crossing multiple genres such as; documentary, drama, and performing arts. As a producer Gentile has won awards for his documentaries You Are Here: A Come From Away Story (2018) and Hurt (2015), as well as his series of shorts, Shadow Pleasures (2004). During the 2010 Gemini Awards he also received two award nominations for his films Nureyev (2009) and Clubland (2009). A few more notable works of his are; Terranova, AmazinGross, The Outsider, and Noelle's Journey, all of which he both directed and produced.
MOIRA ROMANO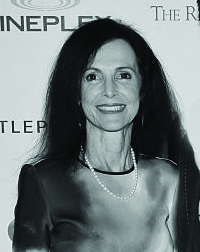 Executive Producer, ETV Film Inc
LinkedIn
ROOM: I'm a Producer: Let's Co-Produce
ETV Film Inc is a boutique Canadian production company located at Pinewood Toronto Studios. ETV Film Inc has multimedia production capabilities including; production of original web content, website and web product design, short feature and mini documentary, commercial content and executive production of feature films and television. The company is currently focusing on multimedia or 'convergent' productions, capsule television dramas, and independent film production.
SEAN CISTERNA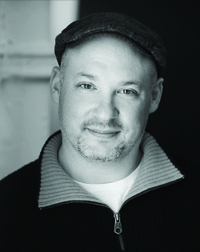 Director, Producer
Company Website | IMDb
ROOM: I'm a Producer: Let's Co-Produce
Sean Cisterna is a multi award-winning director whose most recent film is, FROM THE VINE, an international co-production starring Emmy winner, Joe Pantoliano. Cisterna also directed the acclaimed cancer drama, KISS AND CRY, which topped the Canadian box office and is currently streaming on Netflix worldwide. His 2015 feature, FULL OUT, starring Jennifer Beals, is based on the true story of gymnast Ariana Berlin. The film was broadcasted on NBC, now residing with Netflix Worldwide and Disney Europe. Cisterna was awarded a Canada 150 Citizenship Award by the Federal Government for his dedication to community engagement in the arts.
ERIN CREASEY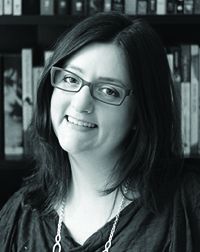 Manager, Industry Initiatives, Ontario Creates
Company Website | LinkedIn
ROOM: Everything You Need to Know to Produce in Canada
Since 2016, Erin Creasey is the Manager of Industry Initiatives at Ontario Creates. Erin's portfolio includes funding programs for the film, tv, interactive digital media, books, and magazines sectors, along with international business development and industry support. Previously, Erin was Sales and Marketing Director at ECW Press, and President of the Association of Canadian Publishers, the national organization representing 133 English-language book publishers.
ANA GOLJA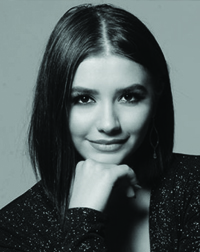 Producer, Actress
IMDb
ROOM: I'm a Producer: Let's Co-Produce
Ana Golja is a Canadian-born actress, producer, singer, and dancer. Throughout her career, Ana has played a variety of roles in a number of film and television productions including THE FANATIC, alongside Oscar-nominee John Travolta, the inspirational sports drama FULL OUT, which earned Ana a Canadian Screen Award nomination, and the Emmy-nominated drama, DEGRASSI. Most recently, Ana decided to expand her horizons by taking on the role of a producer, as well as lead actress, in THE CUBAN starring Oscar-winner Lou Gossett Jr. and Oscar-nominee Shohreh Aghdashloo. The film won the Audience Award for Best Narrative Feature at the Los Angeles Pan African Film Festival and Ana also received the Best Actress Award at ICFF Canada's Lavazza Film Festival for her portrayal of Mina.
SARI RUDA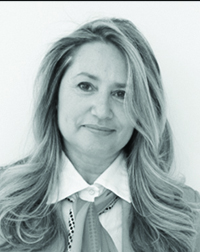 ICFF Coordinator, Industry Day
LinkedIn
ROOM: I'm a Producer: Let's Co-Produce Sari is the Director of Creative Entertainment Industries at the Canadian Council on Africa. Her expertise is in business development, marketing, production & education across Film, Television, Videogames-Animation, and Music. She is a Film Producer at Corsair Entertainment Corp created with Bill Marshall, her late husband and founder of TIFF. They also founded Vortex Videogame Conference and Competition, and Niagara Integrated Film Festival. Her international media clients have included Rizzoli International and Mediaset (Italy), Les Jours de France and Fashion TV (France), Zee TV (India), ABS-CBN (Philippines), TV Globo (Brazil).
PAUL GOLINI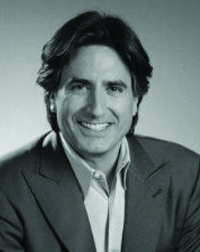 Producer
IMDb
ROOM: I'm a Producer: Let's Co-Produce
Paul Golini is the Chairman of the Italian Contemporary Film Festival (ICFF) and he is well versed in the film industry. He has spent several years investing and producing films, and has also has had a significant career in real estate as the co-founder and Executive Vice President of Empire Communities. The multi-talented Paul Golini has also been the executive producer of a few major productions. Films such as; Meadowland (2015), directed by Reed Morano, starring Olivia Wilde and Luke Wilson; Acquainted (2018), directed by Natty Zavitz, starring Giacomo Gianniotti, and Laysla De Olivera; and The Cuban (2019), directed by Sergio Navaretta, starring Louis Gosset Jr., and Ana Golja.
SERGIO NAVARRETTA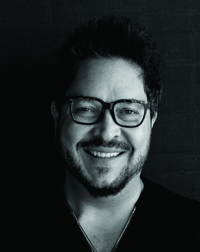 Director
Personal Website | IMDb
ROOM: I'm a Producer: Let's Co-Produce
Sergio Navarretta is an internationally recognized director who's work aims to bring meaningful content to the big screen. His career started off with the incredible feature film, LOOKING FOR ANGELINA, the true story of an Italian immigrant, Angelina Napolitano. His second feature, a delightful wine country comedy, THE COLOSSAL FAILURE OF THE MODERN RELATIONSHIP, stars Enrico Colantoni. Navarretta returns to the big screen with his third feature film, THE CUBAN, starring Oscar winner, Louis Gossett Jr., Oscar nominee Shohreh Aghdashloo, Ana Golja and Giacomo Gianniotti.
BRENDAN TAYLOR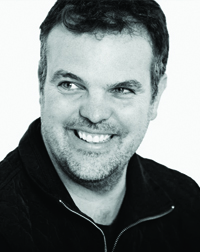 President/VFX Supervisor, Mavericks VFX
Company Website | LinkedIn
ROOM: Digital Entrepreneurship Collaboration
Brendan Taylor is the founder and Visual Effects supervisor at Mavericks VFX, a Toronto-based studio of passionate filmmakers known for crafting high quality visual effects for film, TV shows and commercials. Prior to his work with Mavericks VFX, Taylor has worked for over ten years in the industry mastering the craft of special effects supervisor.
DANIELA SAIONI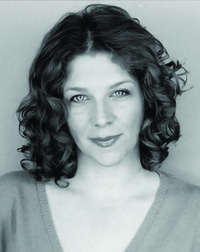 Screenwriter
IMDb
ROOM: Everything You Need to Know to Produce in Italy
Daniela Saioni is an award-winning comedy writer and script supervisor. Saioni has been training sitcom writers since 2012 through her "From Schtick to Script" original sitcom writing program, which has allowed her to shepherd the creation of over 50 original sitcom pilot scripts. She is a veteran script supervisor, having worked on major motion pictures, including Shazam!, My Big Fat Greek Wedding, A Simple Favor and TV series' like Suits. Saioni is proud to call both Canada and Italy home. Her talents are varied but her mission is singular: change the world, one laugh at a time.
DIANE CAPPELLETTO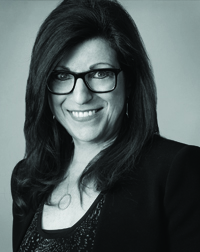 Director, Production, TIFF
Company Website | Linkedin
Diana Cappelletto is an accomplished Senior Sales, Marketing and Client Services Executive with extensive general management and operations experience. She is the Technical Production Services Director at the Toronto International Film Festival, where she is responsible for leading the technical production management of the Festival and all other TIFF programs, events and activities within TIFF | Bell Lightbox and at all other venues utilized by TIFF.
PAUL NONIS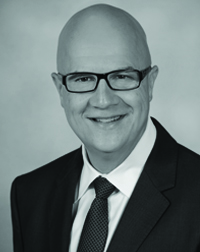 Senior Executive
Linkedin
ROOM: I'm a Producer: Let's Co-Produce
Seasoned senior executive with in depth experience leading innovative teams in the cinema, gaming, restaurant and special event businesses. Strategic thinker with a bias for action, that results in new revenue streams and increased profitability through a relentless commitment to continuous improvement. A natural leader and mentor for young and transitioning talent, with the ability to grow individuals throughout their careers.
KENNETH CANCELLARA
Author, Producer
Personal Website | IMDb
ROOM: Everything You Need to Know to Produce in Italy
Kenneth Cancellara a talented writer and the author of, THE DISTANT WHISPER (IL SUSSURRO LONTANO), and the novel, FINDING MARCO (IN CERCA DI MARCO), which was adapted into the motion picture, FROM THE VINE, a Canada-Italy Co-Production. Cancellara Executive Produced the film, FROM THE VINE, which was an international co-production starring Emmy winner Joe Pantoliano.
– Lyne Côté| Co-Production Analyst, Telefilm Canada
Company Website
ROOM: Everything You Need to Know to Produce in Canada
Telefilm Canada is a Crown corporation reporting to Canada's federal government through the Minister of Canadian Heritage. Headquartered in Montreal, Telefilm provides services to the Canadian audiovisual industry with four regional offices in Vancouver, British Columbia; Toronto, Ontario; Montreal, Quebec; and Halifax, Nova Scotia. The primary mandate of the corporation is to finance and promote Canadian productions through its various funds and programs.
– Tavia Charlton | Director
Company Website | IMDb
ROOM: Digital Entrepreneurship Collaboration
Tavia Charlton is a talented producer for Rocket Science VFX, an award winning visual effects company. She has been a part of an impressive collection of both movies and television shows. Some of her most recognizable projects are the television shows: Covert Affairs, Suits, and Scandal, as well as major blockbuster movies: Resident Evil: Afterlife, Saw 3d, and Girl Rising.
– Peter Bowman | Account Executive, Sim International
Company Website
Sim is a leading supplier of production equipment, workflow/dailies and post-production solutions, and has expanded to include stages and production offices in Vancouver. With offices spanning North America, Sim's team and services supported features such as "Noelle", "Stillwater" and "IT 2", Oscar-winning documentary, "OJ: Made in America," and hit series "Game of Thrones," "Good Doctor," "Schitt's Creek" and "Handmaid's Tale." Our Toronto and Vancouver facilities provide camera, grip and lighting as well as studios in Vancouver.

– Magali Simard | Program Manager, Film Sector Development, City of Toronto
Company Website | LinkedIn
Magali Simard is a bilingual Entertainment, Arts & Culture Manager, Curator and Public Speaker. During her 11 years as a Senior Manager, Simard played an essential role for the TIFF Bell Lightbox's Theatrical Programming. She currently works as the Film Sector Development Program Manager for the City of Toronto as the City's film sector development officer, where she ensures the effectiveness of sector-specific programs and activities that enhance the local and international competitiveness of Toronto's Film and Screen Entertainment sector.
– Antonio D'Alfonso | Director
Company Website | IMDb
[icon name="users" class="" unprefixed_class=""] ROOM: I'm a Producer: Let's Co-Produce
Antonio D'Alfonso has published over 60 titles and has made three feature films. For his work as a writer he has been awarded the Trillium Award and the Bressani Award, and for film, the New York Independent Film Award for, BRUCO. The Two-Headed Man: Collected Poems 1970-2020 was published in 2020 (Guernica Editions), and Tata (feature film), was released in 2020 and has been selected for the ICFF at Home film line-up. He holds a Ph.D. from the University of Toronto, and in 2016 he received an Honorary Doctorate from Athabasca University.
– Jerry Wowk | Senior Systems Engineer, Company 3
Company Website
Company 3 is a comprehensive post production facility for features, commercials and music videos. Known for its creative color artistry, pioneering technology and global reach, Company 3 is trusted to deliver a quality product every time. It is home to one of the largest and most talented pools of colorists and visual effects artists working in post production today with a client list that includes many of the most respected and talented film and entertainment professionals in the industry.
– Shelagh Carter | Director and President, Darkling Pictures Inc
Company Website | IMDb
ROOM: Everything You Need to Know to Produce in Italy
Shelagh Carter is a Lifetime Member of The Actors Studio as an Actress and Director, and a graduate of the Canadian Film Centre's Directors Lab in Toronto. As a director, Shelagh has created work for over fifteen years.
– Roy C. Anthony | Vice President, Ventuz
Company Website | LinkedIn
ROOM: Everything You Need to Know to Produce in Italy
VENTUZ Designer is a creative environment for artists and technicians to collaboratively design and develop data driven real time motion graphics content and experiences. Combining artist-friendly workflows, deep technical access and tools and a realtime, full production quality content viewport, VENTUZ Designer enables you to iterate your designs faster and more efficiently. The cluster configuration and previz technologies then allow the artist to see the installation working in context, making it easy to visualize how the content will look, feel and behave on a single output or even when clustered across multiple outputs and machines
– Alfonso Maiorana | Director, Writer, Producer, Soul Flicker Films Inc.
Personal Website | IMDb
ROOM: Everything You Need to Know to Produce in Italy
Alfonso Maiorana is a filmmaker and cinematographer with over 25 years of experience in the motion film industry. He began his career in Montreal directing music videos and independent films. His most recent film, Rumble: The Indians Who Rocked The World, premiered at the Sundance Film Festival in 2017 and walked away with the World Cinema Documentary Special Jury Award of Masterful Storytelling. A few more of the most recognizable productions that Maiorana has been a part of are: Long Shot, X-Men: Dark Phoenix, Death Race, and The Day After Tomorrow.
– Dale Hildebrand | Director and Producer, Hildebrand Production
Personal Website | IMDb
ROOM: I'm a Producer: Let's Co-Produce
Producer, director, writer, cinematographer and winner/nominee of over 40 international awards, ranging from best picture, best director, best cinematographer, 3 Gemini nominations and a Gemini win.

– Bronwyn MacDowell | Research Project Specialist, SIRT
Company Website | LinkedIn
ROOM: Digital Entrepreneurship Collaboration
Located at Pinewood Toronto Studios, SIRT is a premier destination for training, collaboration and creation for the screen-based industry in Ontario and around the world. Currently, the Centre is focusing on developing and enhancing technology in workflow, stereoscopic production, previsualization, virtual reality & 360 filming, digital cinema, virtual production, and remote and real-time collaboration.
– Sarah Thomas Moffat | Director of Photography Balanced Media Enterprises Inc
Personal Website | LinkedIn
ROOM: Digital Entrepreneurship Collaboration
Sarah Thomas Moffat's career in the Film/TV industry spans over 25 years, based out of Toronto which has adopted her the call name of "STM". Her extensive knowledge and career is ever expanding, as she always searches for new challenges and breaks new records. STM was a Northern Explorer of Light for Canon Canada, and an ambassador for companies such as Helly Hanson and Manfrotto. Narrative cinematography is the focus of her career now, and STM has won multiple awards for her film work.
– Shael Stolberg | President, Filmbonafide
Company Website | LinkedIn | IMDb
ROOM: I'm a Producer: Let's Co-Produce
At present, he is working on a Canadian-France co-production with interest in including other countries and is anxiously awaiting the release, in 2021, of The Martini Shot, starring Matthew Modine, John Cleese and Fiona Glascott, among others, that he Associate Produced. Shael has also moderated and attended panels, given seminars, written reviews and been a guest lecturer about independent film at New York University – Tisch School for the Arts, REEL School in New York City, Los Angeles Film School and the Georgian College Film Summit as well as created and produced three International Film Festival Guide's and the wall mounted Film Festival Circuit Planner.
– Keram Malicki-Sanchez
Executive Director & Programmer, VRTO Virtual
Company Website | LinkedIn
ROOM: I'm a Producer: Let's Co-Produce

– Roberto Zorfini
Director, Producer, Totally Unnecessary Productions Inc
ROOM: Digital Entrepreneurship Collaboration
LinkedIn | IMDb
– Ramon Delgado
Program Coordinator, Media & Performing Arts, George Brown College
Company Website | LinkedIn
– Lauren Schell
Producer, Starshell media
ROOM: Everything You Need to Know to Produce in Canada
LinkedIn | IMDb
– Frankie Gaddo
Filmmaker, Screenwriter
ROOM: I'm a Producer: Let's Co-Produce
Company website | LinkedIn | IMDb
– Lee Erdman
Partner, Van Rooi Pro
ROOM: Digital Entrepreneurship Collaboration
Company website| LinkedIn
– Tamara Scherbak
Director, Miksang Productions
ROOM: Everything You Need to Know to Produce in Italy
Company website| LinkedIn
– Arlene Rimer
CEO, Reelstar Media Inc
ROOM: I'm a Producer: Let's Co-Produce
LinkedIn
– Ryan Reaney
Producer, Fear and Desire Productions
ROOM: Everything You Need to Know to Produce in Italy
IMDb
– Zefred Ansaldo
Director, Cinematographer, Producer, Redhead Motion Pictures
ROOM: Digital Entrepreneurship Collaboration
IMDb
– Pasquale Marco Veltri
Director, Producer
ROOM: I'm a Producer: Let's Co-Produce
Personal Website | Company Website | LinkedIn | IMDb
– Amir Kiani
Producer
ROOM: I'm a Producer: Let's Co-Produce
Company Website | LinkedIn
– Christopher Beaulieu
Director, Producer, Seven to Forty Cinema
ROOM: Everything You Need to Know to Produce in Italy
Company Website | LinkedIn
– Sandra Valenzuela
Senior Manager, Event Partnerships, Toronto International Film Festival
Company Website | LinkedIn
– Diana Cofini
Actress, Producer
ROOM: I'm a Producer: Let's Co-Produce
LinkedIn | IMDb
– Perry Voulgaris
Partnerships and Business Development, XR/VR/AR/MR, Digital, Emerging Media
ROOM: Digital Entrepreneurship Collaboration
LinkedIn
– Julia Galle
Producer, Screenwriter, Can Creature Productions
ROOM: Everything You Need to Know to Produce in Canada
Company Website | LinkedIn | IMDb
– John Caoussias
Producer, President, MGFF
ROOM: Everything You Need to Know to Produce in Canada
Company Website
– John Badcock
Cinematographer, CBC
ROOM: Everything You Need to Know to Produce in Canada
LinkedIn | IMDb
– Ophelia Spinosa
Producer, CanCreature
ROOM: Everything You Need to Know to Produce in Canada
Personal Website | Linkedin
– Gianne Willett
Producer, Owlflix
ROOM: Everything You Need to Know to Produce in Italy
Company Website | LinkedIn
– Iftakhar Ahmad
Cinematographer, Director, Sceneamatic
ROOM: Everything You Need to Know to Produce in Italy
Company Website | LinkedIn
– Ophelia Spinosa
Producer, CanCreature
ROOM: Everything You Need to Know to Produce in Canada
Linkedin