PLOT : Toni Servillo, as a mysterious nameless character, loads four strangers into his old car on the night when they decide to end their lives. The man gives them a week to give themselves a second chance, to fall back in love with life and save themselves. It's a sort of limbo in which the four protagonists observe what the world would be like without them and decide to return to life. Day after day, these four dead men walking are alternately confronted with their traumas. They are at first deprived of their senses, which they then
gradually. Initially mistrustful of each other, the four would-be suicides begin to sympathise and make new connections with each other, even if not all of them will be able to reverse their decisions and re-emerge from their darkness. Predictability is a bit of a blemish on this work, along with a couple of unconvincing suicide motivations that prevent the viewer from empathising with the respective characters.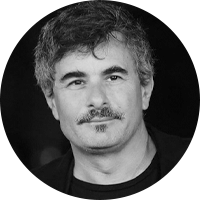 Paolo Genovese. has a degree in Economics and Commerce and started his career as an advertising executive. He started working at McCann Erickson Italiana making. In 1998 he started collaborating with Luca Miniero co-writing and co-directing the short film La scoperta di Walter; the duo made their feature film debut in 2002, with the critically acclaimed comedy film A Neapolitan Spell. Genovese made his solo-directing debut in 2010, directing The Santa Claus Gang. In 2016, his film Perfect Strangers was awarded best film at the David di Donatello Awards.
His last masterpieces are Superheroes (2021) and The First Day Of My Life (2023), that is from a
screenplay by Kirk Jones, Marco Belardi, Andrea Leone and Raffaella Leone.

Length 2h 1min
Year 2023

---
Cast Toni Servillo, Valerio Mastandrea, Margherita Buy, Sara Serraiocco,
Distribution True Colours - Glorious Films
Production Lotus Production - Leone Film Group, Medusa Film
Sunday, July 16

9:30 PM

Outdoor

The Distillery District (Trinity Cinema)

Trinity Street, Toronto

Wednesday, August 9

9:00 PM

Outdoor

Parc Dante

Parc Dante, Montréal

June 30-July 10

Online Platform
---