PLOT : The Pantani Affair explores the glorious rise and devastating fall of Italian cycling champion, Marco Pantani, from Romagna. The film follows the fan-favourite cycling hero over the course of five years, as he rises to international stardom and then ultimately succumbs to the pressures of the sport and society. Surrounded by scandal, Pantani tries to escape from the world and from himself. As the drama unfolds he comes face to face with his demons... until his journey takes an irrevocable turn.
"Team Revolution is a group of dedicated riders fundraising for three local hospitals. We train constantly to participate in an Italian Gran Fondo every two years. (Past destinations include Milan, Rome, Bologna and climbs up Stelvio, Ghisallo and Montecassino),and since our inception in 2011 we've raised over $2 million!"
All proceeds from the event will be donated to the Humber River Hospital on behalf of Team Revolution.
Domenico Ciolfi.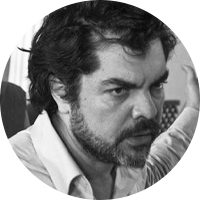 With experience in film, television, theater and advertising, Domenico Ciolfi has an incredible portfolio. Ciolfi's start was marked with the film Passaggio a vuoto and his directorial work on the television shows Viva Radio 2 minuti and the live specials of Viva Radio 2. In addition, he has also worked with large broadcasters such as Rai, Mediaset, Ballandi Entertainment, DeaKids, Sky and more. Domenico Ciolfi also founded an independent production company, Mr. Arkadin Film, in 2003.

Length 2h 18min


---
Cast Marco Palvetti, Francesco Pannofino, Libero De Rienzo, Fabrizio Rongione, Emanuela Rossi, Gianfelice Imparato,
Distribution Little Studio Films
Production Mr. Arkadin Film
---