PLOT : New York 1943. Arturo, a Sicilian emigrant, is in love with Flora who is already engaged to the son of a well known New York boss. She loves Arturo though and they would like to get married, but to do so he needs her father's blessing. The man lives in Sicily and the only way for Arturo to get there is to enroll in the US Army in order to start a journey to the Italian island and take part in the event which is going to change the history of Sicily, Italy and Mafia.
In celebration of ICFF's 10th Anniversary, we are proud to present the 'ICFF BEST OF' series! This film is one of the 'People's Choice Award' winners from the past 10 years of the Festival.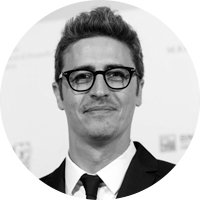 Pierfrancesco Diliberto(Pif). Pif was born on June 4, 1972 in Palermo, Sicily, Italy as Pierfrancesco Diliberto, son of director Maurizio Diliberto. He studied Media Practice in London. He is an actor and writer, known for The Mafia Kills Only in Summer (2013), Ridendo e scherzando - Ritratto di un regista all'italiana (2015) and In guerra per amore (2016).

Length 1h 39min


---
Cast Andrea Di Stefano, Pierfrancesco Diliberto(Pif), Sergio Vespertino,
Distribution 01 Distribution, Rai Com
Production Wildside, Rai Cinema, MiBACT
---