The 2022 Jury and President Unveiled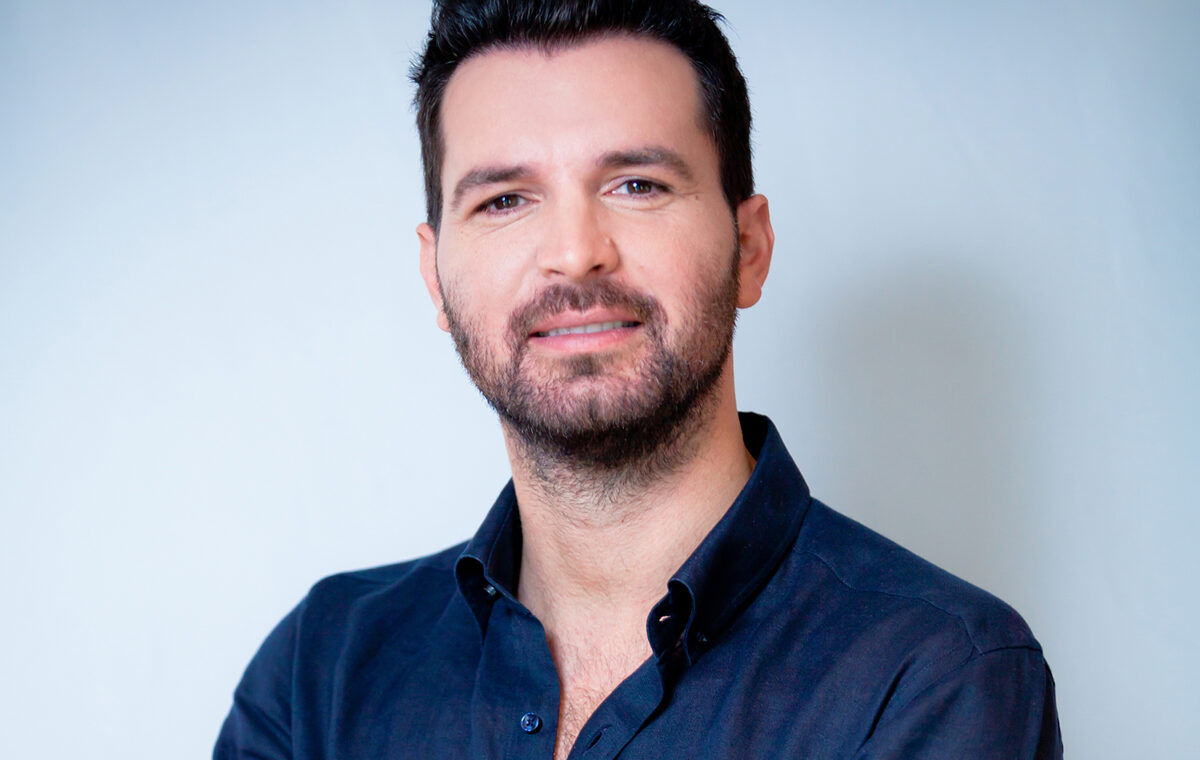 Filmmaking champions and big-screen personalities to present the 2022 festival prizes
Andrea Iervolino to Head Jury for the 11th edition of the ICFF
TORONTO – The ICFF, presented by Lavazza, has announced its jury members and leading jurors for the upcoming programme taking place from June 27th to July 16th, 2022. The Italian festival jury will feature filmmaking and entertainment champions who have greatly contributed to the world of cinema. Italian-Canadian producer Andrea Iervolino will head the competition jury, alongside  Pat Mullen, Vice-President of the TFCA, Gilbert Seah, member of the TFCA, and Grace Fusillo, Canadian writer, producer and director of several prominent documentaries.
The jury of the festival will be chaired by Andrea Iervolino, award-winning Italian-Canadian producer known for his extensive list of achievements and numerous films produced between Hollywood and Italy with the AMBI Media Group, as well as most recently with his Italian production company Iervolino & Lady Bacardi Entertainment. Iervolino has been awarded twice the Best Producer prize by the Venice Film Festival and has worked with major actors and auteurs of international cinema, such as Berry Levinson, Al Pacino, Claudia Cardinale, Johnny Depp, Morgan Freeman, Eva Longoria, Jennifer Hudson, Selena Gomez, and Sarah Jessica Parker. ILBE, listed on Euronext Growth Milan and Paris, has a "Hollywood footprint" and a strong focus on content of the Over-The-Top Media Service. ILBE produces diverse material for an international audience, focusing on the stages of production and intellectual property. The company also provides services such as advertising and celebrity management.
The ILBE Group has around 120 permanent employees, in addition to independent professional contractors. ILBE mainly focuses on the production of films, television shows, web shows, and service activities to third party producers, originating from IP production processes, or the "Pipeline", and enchantment of IP characters.
In April 2021, Iervolino founded SPACE 11, a project dedicated to the production of audiovisuals in space. Iervolino is attentive to the great innovations brought to the audiovisual world and its marketing potential through new digital horizons. He has also recently created the TaTaTu app, bringing together the best of streaming platforms with a system that rewards its subscribers for the time they spend browsing the app.
Andrea Iervolino commented: "I am truly honoured to be able to preside over the jury of a festival that I have been following and supporting for years. As an Italian-Canadian, for me ICFF is a festival of great importance because it encompasses our 'made in Italy' in the world of entertainment, combining it with Canadian culture and all the potential of a wonderful city like Toronto. I thank the entire organization of the festival, always professional and precise, able to give prestige to our cinema even overseas."
The ICFF is also proud to announce the Lavazza IncluCity's Jury Panel that will award the prizes for the most exceptional international films. North-American star actor Enrico Colantoni will head the Jury.
Among his many successes and achievements, Colantoni starred in films alongside renowned names in the industry, among these Tom Hanks in A Beautiful Day in the Neighbourhood, Gina Gershon in House of Versace, and Kristen Bell in Veronica Mars, and in many other blockbusters like Galaxy Quest, and A.I. and hit television series Flashpoint.
 Along with him, the international jury will feature Tunde Kelani, Giacomo Gianniotti, Rachel Ho, and Gilbert Seah.
Tunde Kelani is an esteemed Nigerian director, whose career has spanned over four decades. Kelani's directorial focus promotes Nigeria's rich cultural heritage, deeply rooted in documentation, education, entertainment, and promotion of the culture. His first production, as cinematographer, was Orun Mooru (1982), and has gone on to produce 20 films, his most recent being Ayinla (2021).
Giacomo Gianniotti joins the Jury as a Canadian star-actor acclaimed for his role in the television series by Shonda Rhimes, Grey's Anatomy. Gianniotti also makes an appearance in the Disney and Pixar film, Luca. 
Rachel Ho, is a film critic based in Toronto and part of the Toronto Film Critics Association (TFCA). Her work has been published in Exclaim!, That Shelf, and POV Magazine. She also appears in the Contra Zoom Pod where she chats about both old and new cinema.
Gilbert Seah, is part of the TFCA and is a movie buff at heart. Gilbert produces critiques that have always been "full of life". Writing for AfroToronto and Toronto-Franco, he continues to bring a unique perspective to his film reviews.
The festival will also have a dedicated jury that will be called to judge the Italian short films in competition, awarding the best Italian short and supporting the work of the young filmmakers.
To see the full festival line up, purchase tickets, and for more information, please visit https://icff.ca.
Download the ICFF Press Kit at https://icff.ca/press-kit/ and follow us on social media at @icffcanada.
– 30 –
For more information and interview request, please contact:
Donatella Zanon, ICFF Communications Coordinator
communication@icff.ca
https://icff.ca/
416-893-3966