A Night in Three Acts
``OPERA MASH-UP``
Friday, July 14th

Trinity Cinema

Distillery District, Toronto
Act I – Gli Aperitivi
Sip on a glass of wine or a refreshing Aperol spritz as you chat with fellow attendees, and indulge in delicious treats like cold brew coffee and rich chocolate. This is the ideal way to start your night, with a vibrant atmosphere and plenty of opportunities to connect with others!
Act II – Carmen Smash Up
What happens when opera meets a flash mob? Welcome to a new, cinematic, immersive, live opera experience. Come for the cocktails, stay for the music, as we present Carmen Smash Up! Love, lust and betrayal come together on screen and sung live in this larger-than-life drama, sung by Canada's opera stars. A steamy summer night needs some steamy music and you'll leave humming all the famous tunes.
Act III – VIP Backstage Bash
…And opera is just the beginning. After the aperitivi and the music, come backstage and mingle at our VIP Backstage Bash, hosted by soprano Lucia Cesaroni and Carmen herself, CBC's Julie Nesrallah at the vibey Spirit of York bar. We're smashing banking, energy, hospitality, tech and artists all together to make new connections in the evening's third (and best) act. Start with opera, finish with new friends, new deals–a new perspective!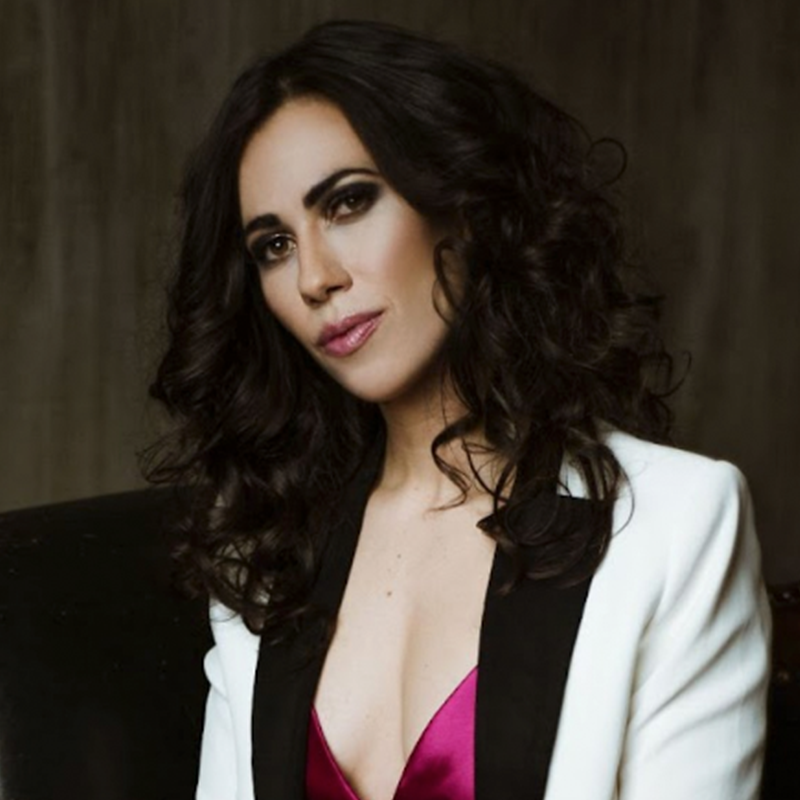 Micaela and Afterparty Hostess
Lucia Cesaroni
Italian-Canadian soprano Lucia Cesaroni joined the roster of The Metropolitan Opera in 2022/23 as understudy in Giordano's Fedora, reprised Violetta in La traviata and debuted as Fiordiligi in Cosi fan tutte. In 2023/24 in Calgary, she returns to her beloved Susanna in Le nozze di Figaro, the role in which she made her Italian debut at the Spoleto Festival dei Due Mondi. In 2024, she is set to star in a new, Canadian opera, Rocking Horse Winner, with Tapestry New Opera in Toronto. She has appeared with Orchestra Nazionale della RAI in Torino, Teatro Alighieri di Ravenna as well as debuts with the Toronto Symphony Orchestra, the Enescu Festival in Romania and concerts with Andrea Bocelli in New York. Ms. Cesaroni is principal at Cesaroni Consulting, offering workshops in the corporate and post-secondary sectors. Lucia is a regular contributor to Opera Canada in her column Stage Business.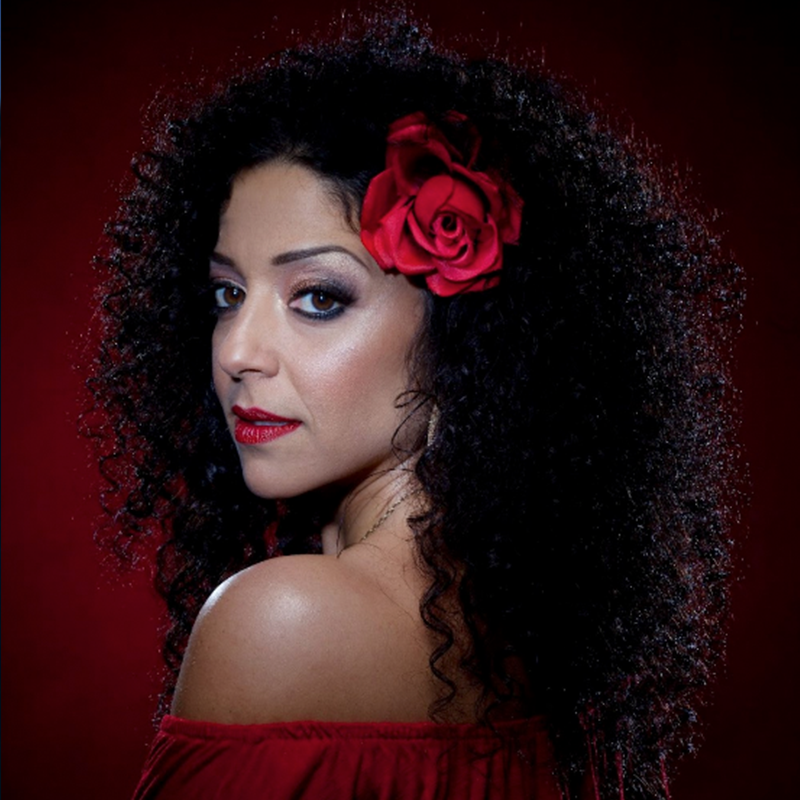 Carmen, Creator of 'Carmen Under the Stars'
Julie Nesrallah
The dazzling Julie Nesrallah performs for leading opera companies, symphonies, festivals and chamber music ensembles around the world. Miss Nesrallah is the national host of Tempo on CBC Music and is the executive producer and star of Carmen on Tap, which performs Georges Bizet's opera Carmen as dinner theatre.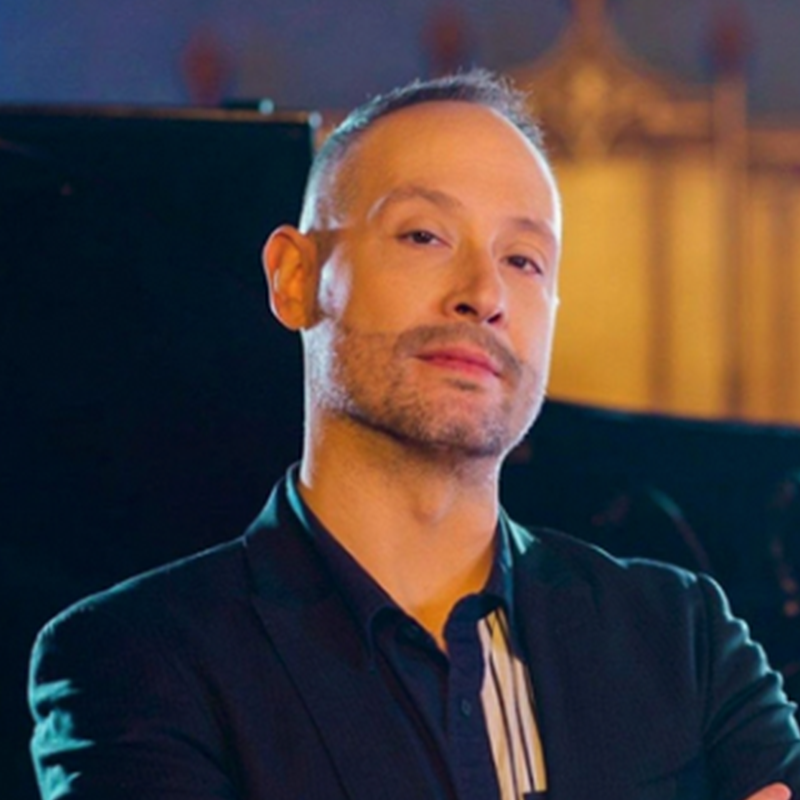 Pianist
Trevor Chartrand
Dr. Trevor Chartrand is a collaborative pianist, based in Toronto, who works primarily with students at the University of Toronto and the Royal Conservatory of Music. While maintaining a private studio and active recital career, he also has been head coach/repetiteur at many opera companies across the country including the Canadian Opera Company. Trevor holds a doctorate from the University of Michigan in Collaborative Piano.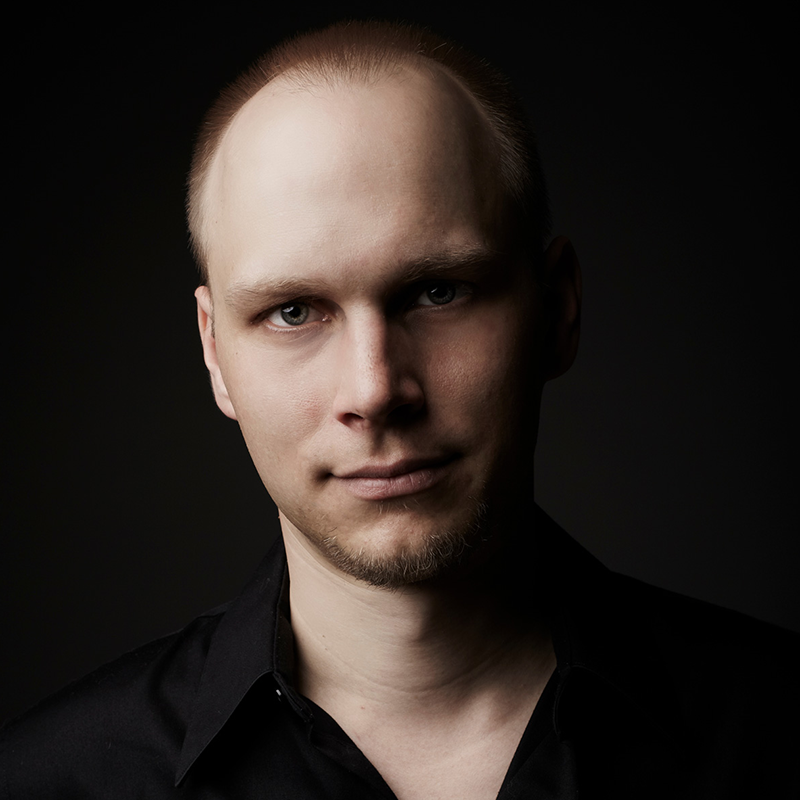 Escamillo
Michael Nyby
Baritone Michael Nyby, lauded for his "stentorian masculinity" (Carmina Burana) and "natural and commanding stage presence" (Danilo, The Merry Widow), has kept a busy schedule in both Canada and the US for nearly two decades. Especially known for his interpretations of new music, Michael has created the roles of William Dale in Silent Night ( 2011), Brent Colgate in Georgia Bottoms (2015), Seth in Isis and Osiris (2016), and Pätzig in Llandovery Castle (2018). On the concert stage, his premieres include Scott Wheeler's 200 Dreams from Captivity (Manitoba Chamber Orchestra, 2014), and Larysa Kuzmenko's Golden Harvest (Winnipeg Symphony, 2016). He is well-known for his strong performances of Orff's Carmina Burana, for which he has been praised for his "incredible control and command of his tender and rich baritone".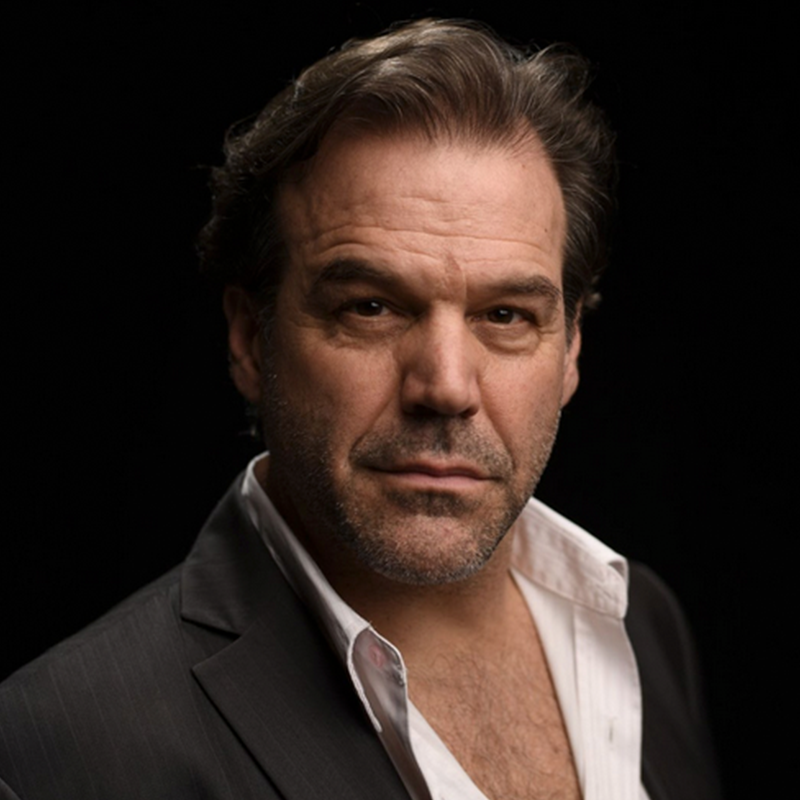 Don José
Richard Troxler
Metropolitan Opera tenor, Richard Troxell's beautiful lyric tenor voice has been thrilling audiences in leading roles in opera houses and on concert stages around the world. Not your "normal" opera singer, Richard's career has ranged from the starring role of Pinkerton in Martin Scorcese's Sony Film of "Madama Butterfly" to being a recurring guest on Jimmy Fallon's Late Night, to climbing out of the sewers of Seville as Don Jose at the Sydney Opera House in Carmen