ITALY & CANADA CONNECT AT THE LIDO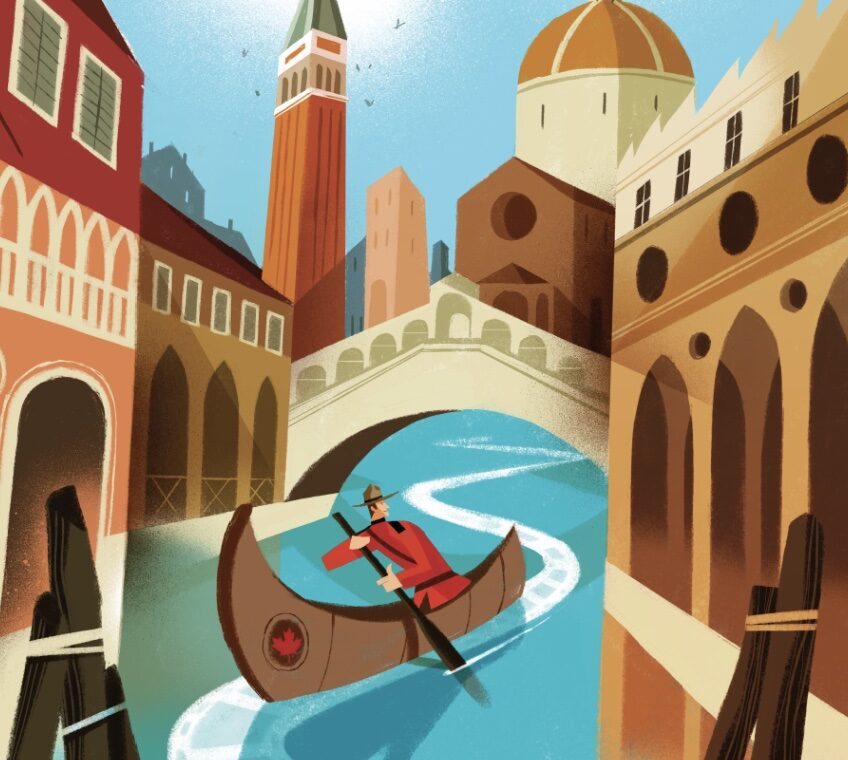 ICFF Invites You to a Day of Exclusive Networking at the Venice International Film Festival
Immerse yourself in a day of cinematic synergy at the Italy-Canada Industry Connection, hosted during the esteemed Venice International Film Festival. This extraordinary event, scheduled for September 2nd, 2023, at the Spazio Incontri – Hotel Excelsior, will unveil the harmonious blend of Italian and Canadian cinematic expertise.
With the charming backdrop of Lungomare Guglielmo Marconi, the occasion commences at 11:00 AM ith an exclusive Industry Conference, delving into the collaborative triumphs of these two nations. A captivating cocktail reception awaits on the terrace of Terrazza Fiori, providing a platform for networking and discussions. The event promises a tapestry of insights as luminaries from both realms converge to illuminate the intricate interplay between their film industries.
Witness the enchantment that unfolds when the art of Italian and Canadian cinema unites on the prestigious stage of the Venice Film Festival, celebrating creativity, connection, and the magic of the silver screen.
GUESTS SPEAKERS:
– Jeremy Adler, Canadian Embassy
– Roberto Stabile, ANICA, Head International Department
– Karen Thorne-Stone, President & CEO Ontario Create
– Elisa Valentin, Assistant Deputy Minister – Relations Europe, Indo-Pacific and Institutional Affairs – Ministry of International Relations and La Francophonie, Government of Quebec. and Acting Delegate Quebec Government Office in Rome)
– Andrea Iervolino, Producer
– Moira Romano and Alfredo Romano, Producers
– Robert Curtin, Karen Storwick, Chris Sanchez, Marco Serrecchia, "Sacred Creatures"