PANEL B - December 6th @10:45am (EST)
ITALIAN-CANADIAN CO-PRODUCTIONS FOR FEATURES AND SERIES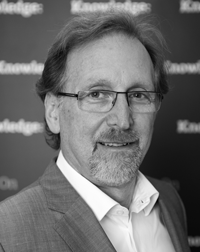 Rudy Buttignol
President, NXT Broadcast Strategy + Brand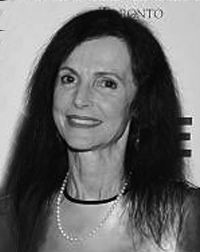 Moira Romano
Executive Producer, ETV Film Inc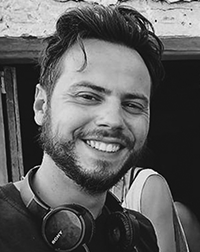 Mauro Aragoni
Director - That Dirty Black Bag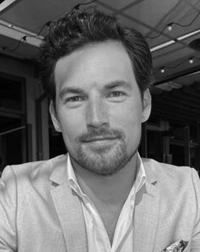 Giacomo Gianniotti
Actor - From Scratch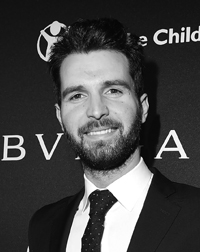 Andrea Iervolino
PRODUCER, ILBE Lamborghini: The Man Behind the Legend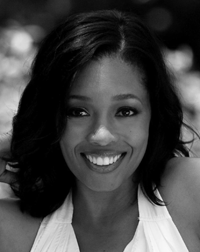 Tembi Locke
AUTHOR, From Scratch: A Memoir of Love, Sicily and Finding Home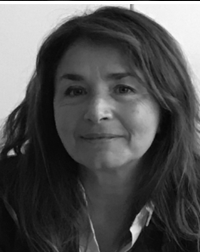 Annamaria Morelli
CEO, Elsinore Film | PRODUCER, Amanda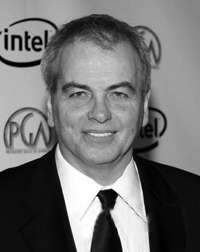 Bobby Moresco
Director - Lamborghini: The Man Behind the Legend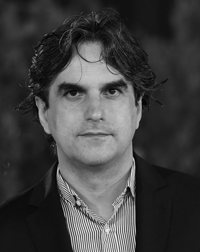 Nicola Serra
PRODUCER, That Dirty Black Bag | MANAGING DIRECTOR, Palomar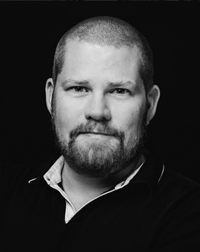 Steven Thibault
COO, BRON Studios | PRODUCER, That Dirty Black Bag
The brightest spotlight of this edition of Industry Days is dedicated to the segment of co-productions which will include key speakers from Netflix's hit series From Scratch, the upcoming movie Lamborghini: The Man Behind the Legend, and Amazon Prime Video's series That Dirty Black Bag.
From Netflix's top-listed romance show, the conference is thrilled to welcome Tembi Locke, author of the original bestselling book From Scratch: A Memoir of Love, Sicily, and Finding Home and writer of the series, who will be participating in the panel discussion alongside famed actor, Giacomo Gianniotti, aka Giancarlo in the show. Global hit From Scratch debuted on Netflix at #1 in the US and on the top ten list in 84 countries, and the speakers will recount their experiences in relation to the making of this one-of-a-kind show and its incredible international success.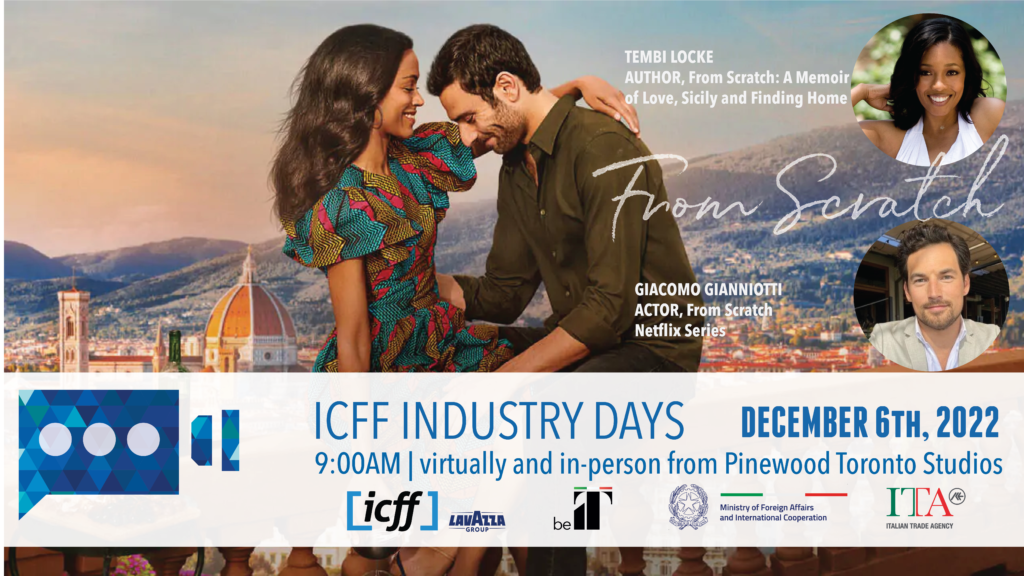 Another bright focus will be dedicated to the action-drama film distributed by Lionsgate and produced by ILBE, Lamborghini, on one of Italy's most recognized and beloved brands. Expanding on their experience filming in Italy will be renowned ILBE Producer, Andrea Iervolino, and Academy Award-winning director, Bobby Moresco. The cast and talented filmmakers will also be participating in the special evening at the Canadian Premiere of the film at the TIFF Bell Lightbox, followed by an exclusive after-party at Ricarda's.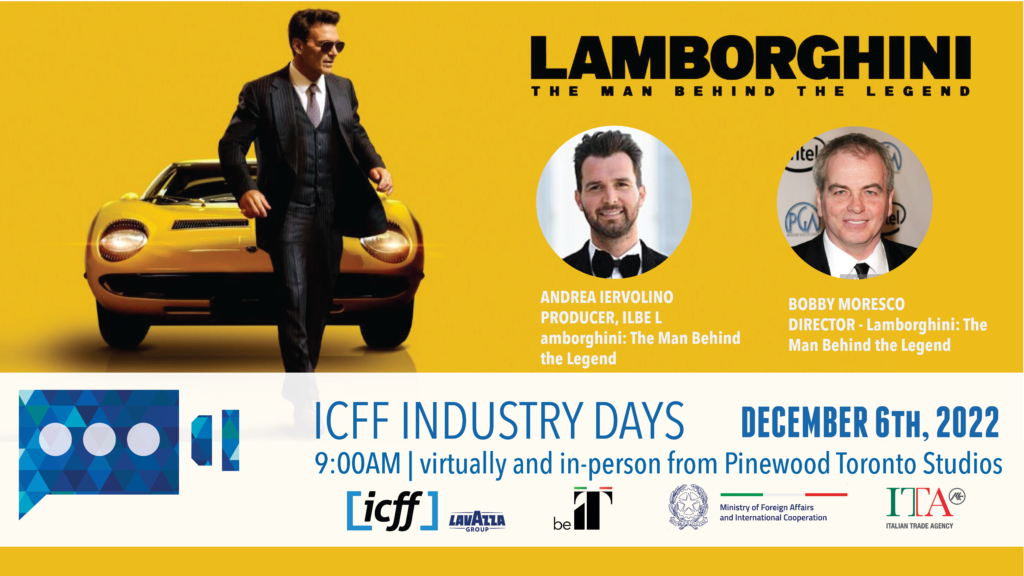 From one hit series to the next, ICFF is proud to shine a spotlight on Amazon Prime Video's top-rated spaghetti western, That Dirty Black Bag through the word and knowledge of the giants behind this outstanding co-production efforts: BRON Studios, a global media-technology and award-winning production company, and Palomar, one of the longest-running Italian film and television production companies. Steven Thibault, COO at BRON Studios, will be joining Nicola Serra, Managing Director and Partner at Palomar, and Mauro Aragoni, director of the series, to discuss their experiences and the elements that made this project possible.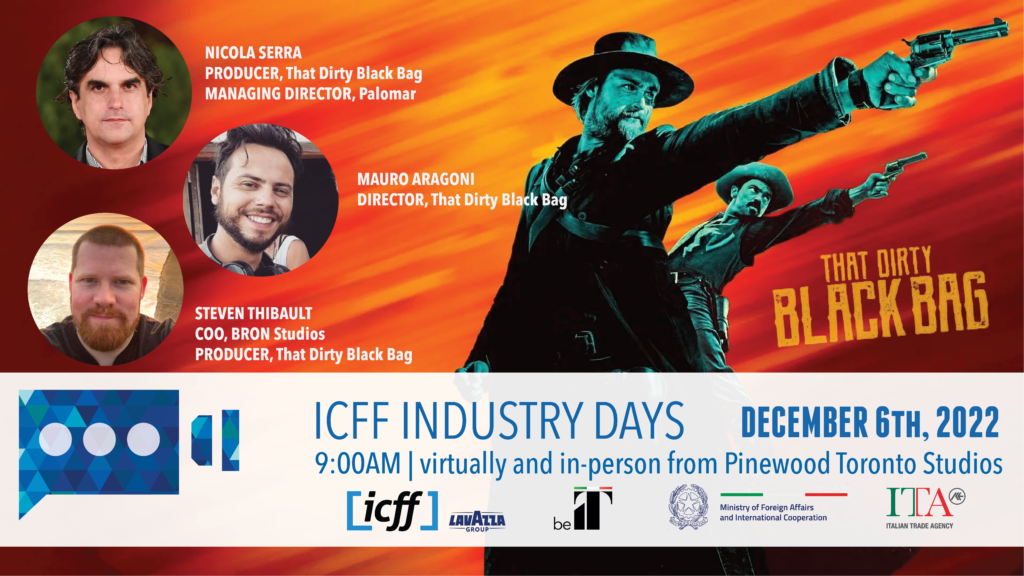 To conclude this remarkable slate of speakers is Annamaria Morelli, Founder and CEO of Elsinore Film, an independent company focused on developing and producing feature films and tv series with a keen eye for the beauty of female voices and new generations. She was the producer of the acclaimed Carolina Cavalli's debut film, Amanda, together with Wildside and Tenderstories (Venice Film Festival-Orizzonti Extra 2022 and TIFF 2022).
The panel discussion will be moderated by Rudy Buttignol, President of NXT Broadcast Strategy + Brand, and the special "In Conversation with… the filmmakers and cast of Lamborghini" will be presented by Moira Romano, Founder of ETVFILM INC. and editor of myetvmedia.com.