ILAN ARBOLEDA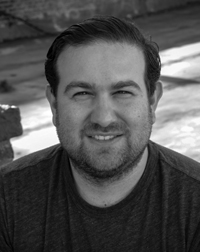 Co-Founder of CreativeChaos vmg and Producer of Dean Martin: King of Cool
LinkedIn | IMDb
Ilan Arboleda is the producer and co-founder of CreativeChaos vmg. His latest film, At the company, he has been the primary producer on the award-winning films, Casting By (HBO, Netflix), Thank You for Your Service (GATHR, Hulu, Amazon), Bleed Out (HBO), and Davi's Way. In addition, Ilan was also a producer on the breakout hit film, Kedi, one of the highest grossing foreign language documentaries of all time.
PAUL BERRY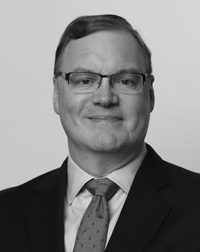 Executive Producer of Dean Martin:King of Cool
Paul Barry has served as a senior corporate executive for a number of Fortune 500 companies with responsibility for capital raising and M&A has been involved in numerous media and entertainment transactions including for ViacomCBS. Paul turned his attention to filmmaking as an executive producer in feature films (BIG STONE GAP, a 2014 romantic comedy written and directed by Adriana Trigiani and starring Ashley Judd, Patrick Wilson, Jenna Elfman, and Whoopi Goldberg; ALBATROSS, a dark comedy currently in preproduction, written and directed by Grayson Moore and produced by MacLaren Productions Inc.) and various documentary films. He received his MBA from Harvard University and is currently based in New York City.
TOM DONAHUE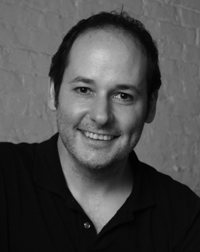 Co-Founder of CreativeChaos vmg and Director of Dean Martin: King of Cool
IMDb
Tom Donahue is an American film director and producer of narrative and documentary features, and co-founder of CreativeChaos vmg, a production company located in New York City. Amongst his most famous work: This Changes Everything; Thank You For Your Service; Casting By; Guest of Cindy Sherman; and his latest work, Dean Martin: King of Cool.
GEORGE GALLO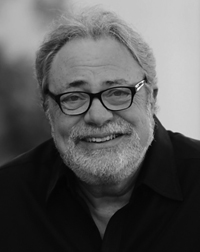 Director, Producer
IMDb
George Gallo is an award-winning American screenwriter, producer, and director. His first screenplay was the Brian De Palma-directed "Wise Guys" (1986). He went on to write the Golden Globe-nominated "Midnight Run" (1988), which starred Robert De Niro and the late Charles Grodin. Gallo went on to direct the acclaimed "29th Street" (1991), develop the story for Michael Bay's Bad Boys, and maintain a decades-long career behind the camera. He teamed with Robert De Niro in "The Comeback Trail", and has just finished directing his latest film, "Muti", starring Morgan Freeman, and filmed in Rome.
DEANA MARTIN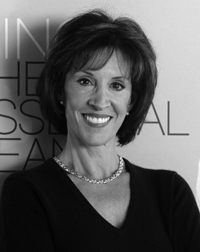 Executive Producer, Singer, Actress
IMDb | Website
Deana Martin is an influential American singer, actor and performer and the very proud daughter of iconic entertainer, Dean Martin. Deana achieved success early in her career in films, theatre and television, then quickly added to her repertoire – recording artist, best-selling author, nationally syndicated radio host, licensed pilot, and entrepreneur. As an internationally acclaimed entertainer, hit recording artist and an in-demand performer, playing to sold-out audiences worldwide, Deana Martin has become an instantly recognizable voice and figure in the pantheon of The Great American Songbook.
– Mark Belasco
Actor, Producer, Writerr
Mark Belasco is an industry veteran with over 13+ years of film sales experience, 17+ years' experience as a producer. He started out as actor in New York City, and then went onto produce and executive-produce several projects. Today, Mark is the VP of Adler & Associates Entertainment.
IMDb
– Yvonne Hennessy
Lecturer
Yvonne Hennessy is an animation practitioner with 20 years of experience. She has worked in TV series such as Sadie Sparks, "Lexi & Lottie: Trusty Twin Detectives", "Sabrina: Secrets of a Teenage Witch", and many others. In addition, she is a lecturer at the Technological University of Shannon in Ireland.
IMDb | Company Website
– Angela Longo
Academic research
PhD candidate at Tokyo University of the Arts researching about animation and tokusatsu/special effects in Japan.
– Vanessa Pfeiffer
Program Manager
Vanessa Pfeiffer is a Program Manager for WarnerMedia's E+I Pipeline Programs Pillar.z
LinkedIn | Company Website
– Mileta Postic
Storyboard Director
Artist, Animator and Illustrator. Mileta Postic is a storyboard director and story artist working at Iervolino Studios.
LinkedIn
– Sabrina Schmid
Independent Animator
Sabrina Schmid is a former senior lecturer in animation in the UK, currently working as an independent animator and researcher in animation based in Australia. Her creative animations explore abstracted imagery using digital technology to create experimental animations. These have screened internationally at the Seoul International Cartoon & Animation Festival 2014 (South Korea), Melbourne International Animation Festival 2014 (Australia), Reykjavik Visual Music Punto Y Raya Festival 2014 (Iceland), in USA at the Los Angeles International Underground Film Festival 2013, Women's Independent Film Festival 2013, California International Shorts 2013 and in Spain at the Punto Y Raya Festivals 2011 & 2009.
LinkedIn | Company Website
– Congbo Zhao
Animator
He is a member of ASIFA – China International Animation Association, American SAS Animation Research Association, Liaoning TV Artists Association, Toronto Animation Association.