Il meglio del cinema italiano arriva al Distillery Historic District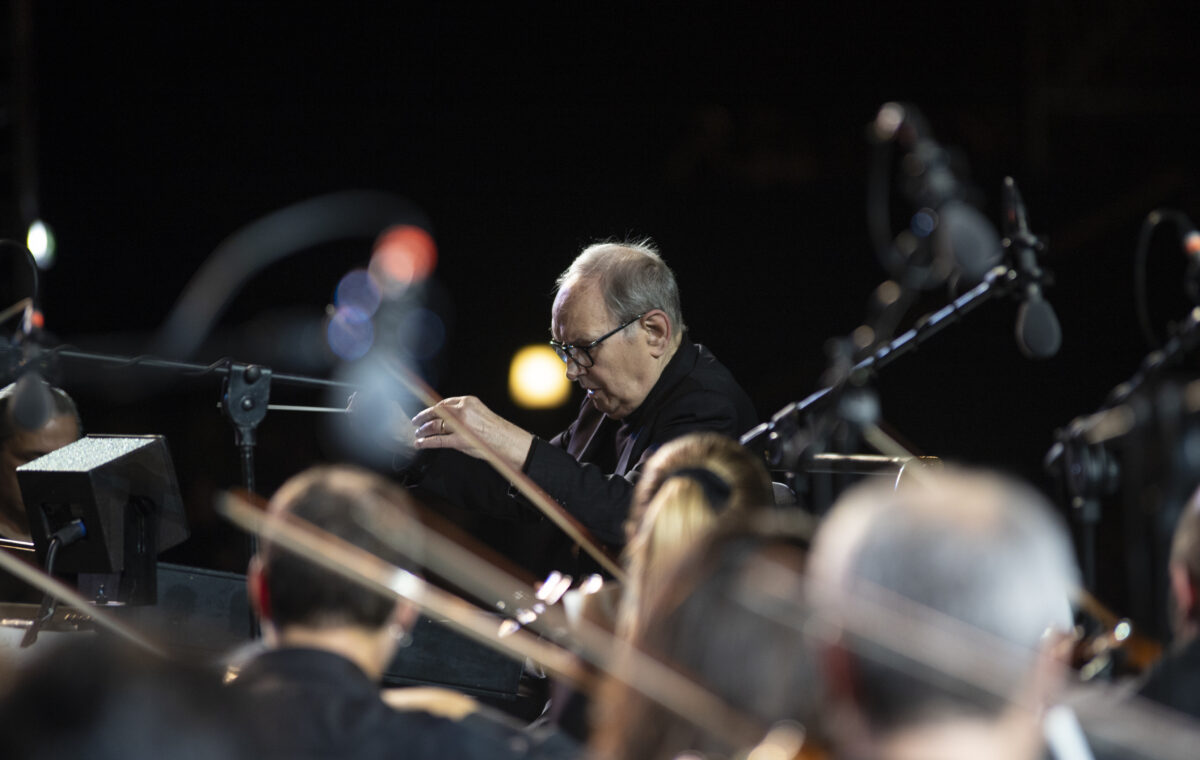 ICFF presentato da Lavazza conclude la sua missione drive-in, torna nei cinema ed inaugura un nuovo villaggio open-air
Apertura dedicata al premio Oscar Ennio Morricone e tanti ospiti per una edizione ricca di eventi speciali
Toronto – L'Italian Contemporary Film Festival (ICFF), realizzato in collaborazione con l'Ambasciata d'Italia a Ottawa, il Consolato Generale d'Italia a Toronto, il Consolato Generale d'Italia a Montreal, gli Istituti italiani di Cultura a Toronto e a Montreal e l'Agenzia ICE, è felice di annunciare i suoi nuovi piani per l'undicesima edizione del Festival, che  quest'anno si svolgerà a Toronto, Hamilton, Montreal ed altre città canadesi sia in formato open-air che al cinema.  Il Festival inizierà il 24 giugno 2022, mese dedicato alla celebrazione dell'Italia, per concludersi il 16 luglio, 2022.
Dopo due anni di grandi successi con il festival drive-in, ICFF si sposta dal parco dell'Ontario Place per trasferirsi a Distillery Historic District, con un concetto totalmente nuovo di villaggio artistico e culturale all'aperto. Il Festival torna anche nei teatri con tante proiezioni ed eventi al palazzo del Toronto International Film Festival e nei cinema di Toronto, Hamilton e Montreal, insieme ad un programma online ICFF at Home disponibile in tutto il Canada grazie alla piattaforma digitale in collaborazione col TIFF.
"Il Gruppo Lavazza è orgoglioso di rinnovare il proprio impegno di presenting sponsor di un evento ormai consolidato da molti anni nella comunità di Toronto come l'Italian Contemporary Film Festival", dichiara Andrea Chiaramello, Head di Lavazza Canada. "Evento che riconosce, supporta e celebra il fortissimo legame dell'Italia con il mondo della cinematografia di respiro internazionale".
Quest'anno l'ICFF dedicherà parte del suo programma a Ennio Morricone, uno dei più brillanti musicisti, compositori ed artisti che hanno rivoluzionato il cinema, e la cui carriera stessa racconta e racchiude la storia del cinema degli ultimi anni. In questa occasione, il festival presenterà il pluripremiato documentario "Ennio" di Giuseppe Tornatore con grandi ospiti e star d'eccezione.
Il Festival è un momento importante per la città di Toronto e quest'anno sarà ospitato nel Distillery Historic District, uno dei quartieri iconici della città, ove sarà creato un villaggio del cinema italiano contemporaneo con proiezioni all'aperto, mostre, esibizioni e eventi culinari "made in Italy". Eleganza e italianità rimangono le parole d'ordine di questa edizione: sono confermati gli appuntamenti con le varie sezioni speciali del Festival, che promuovono l'eccellenza italiana in tutte le sue forme, dalla moda all'enogastronomia, dalla letteratura all'architettura e il design, dallo sport alla musica.
Oltre al programma italiano, ICFF continua nella sua missione di gettare ponti tra le varie comunità con la sua iniziativa multiculturale Lavazza IncluCity Festival che si svolgerà a partire dal 27 giugno, giornata del multiculturalismo in Canada.
-30-
Per maggiori informazioni potete contattare il nostro ufficio:
Donatella Zanon, ICFF Communications Coordinator
communication@icff.ca
icff.ca
416-893-3966
---
Informazioni sugli sponsor del Festival 2022
In qualità di Presenting Sponsor dell'ICFF, Lavazza si impegna a sostenere il festival e l'arte del cinema, sostenendo il business e le energie imprenditoriali in Canada e offrendo ai clienti del festival l'opportunità di accedere alle storie più affascinanti attraverso il cinema. Il Festival è promosso del Ministero degli Affari Esteri and della Cooperazione Internazionale. Partner istituzionali: il Consolato Generale d'Italia a Toronto, il Consolato Generale d'Italia a Montreal, gli Istituti italiani di Cultura a Toronto e a Montreal e l'Agenzia ICE, ANICE, e Ontario Place. Partner principali: TIFF, Musée des Beaux-Arts Montreal, SIRT, Take 5 Production, Cineplex Cinemas, George Brown, e Cinémathèque QC. Il nostro partner ufficiale delle comunicazioni: Rogers Communications. Compagnia aerea ufficiale: Delta Airlines. Sponsor principali: Empire Communities, Cityzen Dominus, Great Gulf, Castlepoint Numa, NyDock – Floating Docks from Huntsville Muskoka Ontario, Rio Mare, Campari, e Masi. Media Partner: RAI Italia, CHIN Radio/TV, OMNI Television, Citytv. Premiere Sponsor: Pizza Nova, Eataly, Christie Digital, Luxe Modern Event Rentals, Cecconi Simone, Barilla, Liuna, Mac Show System. Il festival è finanziato dal Governo canadese, il Governo dell'Ontario, Telefilm Canada, City of Toronto, e Ontario Creates.