Gosia Komorski
Gosia Komorski is a muralist and mixed media artist. Since Komorski's first public mural in 2015, she has gone on to create multiple murals across the GTA and in Mexico. Komorski has a passion for visual storytelling and uses patterns, intricate symbols, and complementary colour pallets to promote the values of inclusivity and relatability. Her most recent mural titled "Evolution of the Mask 2021", was a project with StreetARTToronto to honour frontline workers during the pandemic. Komorski is also a professional member with Mural Routes Toronto.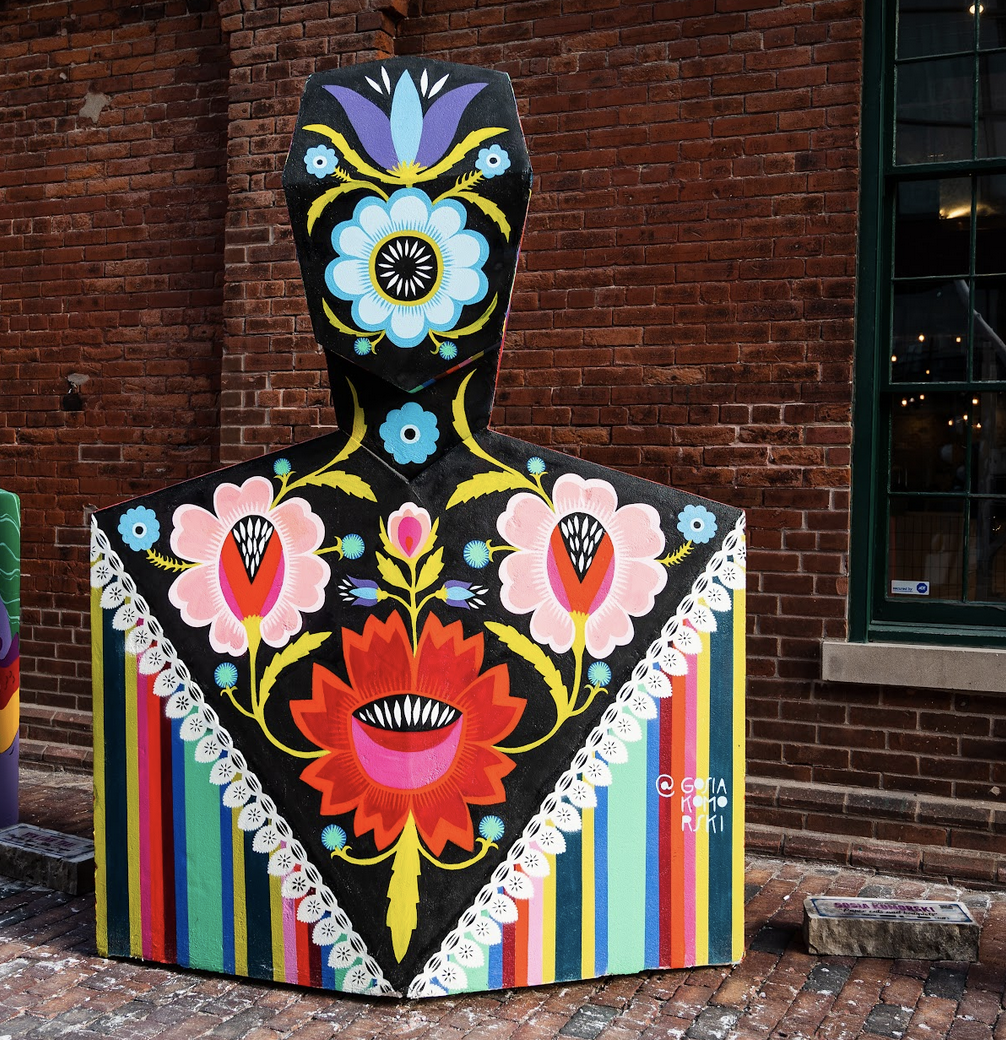 Paper Cuts and Bouquets
Growing up surrounded by Polish folk art and traditions, I wanted to pay homage to wycinanki (paper cutting) and hafty (embroidery). The variety of bright, contrasting colours and intricate shapes subconsciously inspire my murals and paintings to this day.
Murals
Komorski's work reflects her personal search for stability, humanity and awareness. Her mixed media collages and murals are a balance of intricate patterns, bold shapes, fluid lines and vibrant colours. Komorski uses acrylics, latex, gold leaf, wood, canvas paper, found objects as well as aerosol in her pieces. She feels using a mix of materials gives her the freedom to experiment with colours and textures in order to convey a story. Komorski designs patterns to create the identity of a person or place, visually unveiling their biography or history.