Shorts Films Collection
George Brown College
ICFF welcome George Brown College's Media & Performing Arts for a take-over of its Spirit Cinema located in the heart of the Distillery District. ICFF is a huge believer in the educational value cinema has and proudly supports student films as they begin their creative journeys in the industry. Students will have the opportunity to introduce their film before it is presented on the large high quality LED screen. ICFF and George Brown have been working together in the selection of the short films, choosing the best of what the young talents had to offer!
Tuesday, July 5

Spirit Cinema, Distillery District

Tank House Lane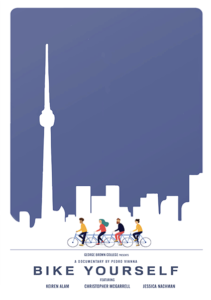 Pedro Vianna - 9' 45`` - Canada
Bike Yourself
The majority of cyclists in Toronto are white men, but the pandemic prompted a huge increase in cycling, diversifying the activity's demographics.Bike Yourself takes a look at three compelling characters to understand the challenges and how people are organizing to feel safer in Toronto.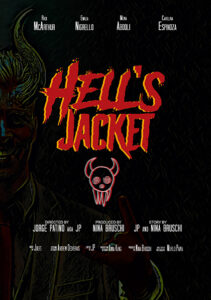 Jorge Patiño - 9' 52`` - Canada
Hell's Jacket
Chloe goes to a local thrift shop. She buys an awesome leather jacket and once she tries it on, she realizes it's a portal to Hell. There, she'll find out that doing a deal with the Devil could get her what she most desires in her life, but everything comes with a price.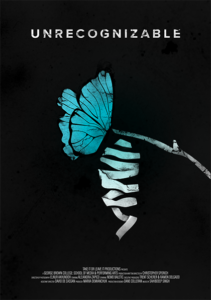 Christopher Sporich - 10' - Canada
Unrecognizable
Elizabeth who, when her fiancé returns from the military, begins to have doubts about the changes in him. This film tackles the theme of how well do we actually knowthose we love?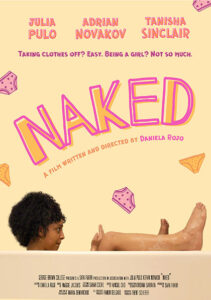 Daniela Rojo - 12' 57`` - Canada
Naked
Out of pure desperation to be sexually experienced, 17-year-old Alanna meets up with an older boy for sex. However, she soon discovers that her vagina can talk -literally. It has a voice. And it demands to be respected!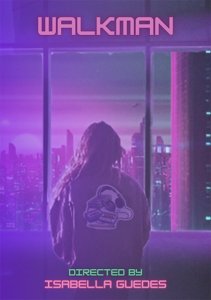 Isabella Guedes - 10' 15`` - Canada
Walkman
While working at night on her new artificial intelligence project, an enthusiastic programmer asks the janitor to use one of her projects as a test run, causing many comic and reflective moments.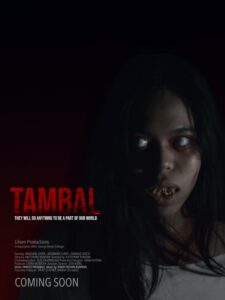 Nicolynne Bonoan - 8' 1`` - Canada
Tambal
A diabolical Philippine mythical creature gets in between two sisters out of its desperation to live in the human world.