PLOT : This exciting and brand-new animated series for 3 to 6-year olds follows Joe, a young First Nations boy who is inspired to explore his indigenous culture and identity. With his two best friends, Nina and Buddy, they embark on fun-filled, kid-friendly adventures to help their community in the beautiful northern Canadian Indigenous community of Turtle Bay.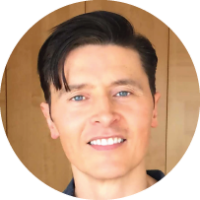 Alexander Bar. is an Emmy award-winning show and content creator, producer and children's author with more than 20 years' experience working in the children's media business. Bar has created, developed, and produced a number of award winning preschool TV shows which have since become international hits, most notably, 'Ricky Zoom' (2019), 'Kody Kapow' (2017), 'Ranger Rob' (2015), 'Mike the Knight' (2009) and 'Lunar Jim' (2004). Bar is a regular guest speaker at children's media conferences in Europe and North America, where he gives Mentor
Classes on show creation and pitching.

Length 0h 11min
Year 2021

---
Cast David McLeod, Griffin Alexander Cherewyk, Joy Keeper, Katie German,

Production Amberwood Entertainment, Media RendezVous, Progressive Workshop, Real-Life Pizza
---