PLOT : This story is one of passion in which pain meets irony; a voyage in the south of Italy during the '50s and '80s where the rediscovery of one's origins and the reconciliation with the past meets the liberating powers of revenge. Anna arrives from Canada in the heel of Italy with the aim of bringing home the ashes of her mother, originally from those lands. She will discover the shocking truth regarding her family, the identity of her real parents and how, twenty-five years before, they had fought the local mafia… on a field of tulips.
In celebration of ICFF's 10th Anniversary, we are proud to present the 'ICFF BEST OF' series! This film is one of the 'People's Choice Award' winners from the past 10 years of the Festival.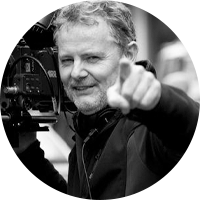 Mike van Diem. Mike van Diem is a director and writer, known for his films Character (1997), The Surprise (2015) and Tulipani: Love, Honour and a Bicycle (2017). Van Diem has received several awards for his work, including a Golden Calf for best short film and a Student Academy Award for best foreign student film (Alaska, 1989) and also an Academy Award for Best Foreign Language Film (Character, 2017).

Length 1h 30min


---
Cast Ksenia Solo, Gijs Naber, Lidia Vitale, Giancarlo Giannini, Anneke Sluiters,
Distribution A71 Entertainment
Production Fatt Productions, Draka Production, Stemo Production, supported by MiBACT, Don Carmody Productions, with the support of Eurimages, Film Production Incentive, Fondazione Apulia Film Commission
---