PLOT : Marco and Giulia are a couple, they don't want to become parents. According to them, the world is divided in two: Hell, inhabited by exasperated parents overwhelmed by pestiferous little creatures, and Paradise, where guilt-free men and women enjoy the pleasures of life without children and are proud to live in flats that are always in perfect order. They certainly know where they stand, far from those couples of friends in eternal marital crisis and worn out by life as parents. But one day fate has a surprise for them; suddenly and inexplicably, they wake up with three children aged 10, 9, and 6 calling them mom and dad. Their only goal is to get free of them and return to their happy life. Tre di troppo is a family comedy about the joys and struggles of being a parent.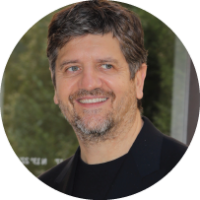 Fabio De Luigi. is one of the most successful comic actors of the last few years in Italy. His success began when he joined the cast of the comic show of the Gialappa's Band. Then, he gave life to some funny and now famous characters, such as the proud actor Orso Maria Wilson, the little detestable Maiuscolo but most of all, the singer Olmo. Fabio De Luigi is a real actor who has been able to win the cinematographic challenge, showing us his art in every aspect, avoiding being stuck in his television alter ego. He worked in Salvatores' film Come Dio comanda where De Luigi showed that he could go well beyond the comic roles, adapting himself with great naturalness to dramatic movies as well. In 2015, he filmed a movie with Angelo Duro entitled Tiramisù, which marked his debut as a director. Tre di troppo is his second film he has directed.

Length 1h 30min
Year 2022

---
Cast Fabio De Luigi, Marina Rocco, Renato Marchetti, Barbara Chichiarelli, Beatrice Arnera, Valerio Marzi, Greta Santi, Francesco Quezada,
Distribution Warner Bros. Pictures
Production Warner Bros. Pictures, Colorado Film, Alfred Film.
Sun., July 9

9:30 PM

Outdoor

The Distillery District (Trinity Cinema)

Toronto

Sat., July 15

6:30 PM

Indoor

Cineplex Cinema

3555 Hwy 7 W, Vaughan

Wed., July 26

9:00 PM

Outdoor

Parc Dante

Montréal

June 30-July 10

Online Platform
---