PLOT : Lorenzo (Alessandro Siani) is the owner of a company, "Tramite amicizia" (literally, "By Friendship"), which rents out friends. If you need comfort, company or just a shopping tip, Lorenzo is the fake friend ready for you! He's kind, caring, and gentle. In other words, he's the perfect friend. Unfortunately, this time it is not strangers who contact the agency, but Lorenzo's family members. They are employees of a confectionery factory that the owner, Alberto Dessè (Max Tortora), wants to sell because of a deep discouragement, and because he feels extremely lonely. This puts hundreds of workers in danger. No doubt about it, the king of confectionery needs a friend and Lorenzo is the right man for him! In a series of gags and twists, the complicity of his cousin Filomena (Maria Di Biase) and a very special friend Maya (Matilde Gioli), will Lorenzo manage to convince Alberto to save the company and its employees?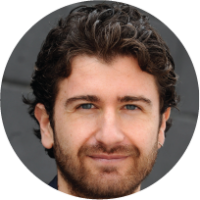 Alessandro Siani. Born in Naples, Siani formed at the Tunnel Cabaret's acting laboratory in his hometown. In 1995 he won the "Charlot Prize" as best comedian. After being part of the comedy trio "A Testa in giù"
and after having appeared in several shows, he got his first success in 2004 as a stand-up comedian with the stage show "Fiesta". Siani made his film debut in 2006 in the romantic comedy Ti lascio perché ti amo troppo and following a few other roles he had his breakout in 2010 with the box office hit Benvenuti al Sud, which also got him a nomination for David di Donatello for Best Supporting Actor. In 2013 he debuted as director with Il Principe abusivo.

Length 1h 40min
Year 2022

---
Cast Alessandro Siani, Max Tortora, Matilde Gioli,
Distribution 01 Distribution, Rai Com
Production IIF - Lucisano Media Group, Rai Cinema, with the support of Emilia-Romagna Region, Emilia-Romagna Film Commission
Friday, July 12

6:30 PM

Indoor

Cineplex Cinema - Vaughan

3555 Hwy 7 W, Vaughan

June 30-July 10

Online Platform
---