PLOT : Combining world-class musical performances with intimate conversations across the awe- inspiring Italian countryside, The Journey: A Music Special from Andrea Bocelli is an exploration of the moments that define us, the songs that inspire us, and the relationships that connect us to what matters most. Bocelli and his wife Veronica travel on horseback along Italy's Via Francigena, an ancient road traveled by pilgrims for centuries in the footsteps of the apostles and saints. Along the way, they are joined by friends Michael W. Smith, Tori Kelly, Tauren Wells, and TAYA for world-class musical performances in some of Italy's most magnificent venues and majestic locations. Following a blessing from the Pope, Bocelli's children Matteo and Virginia make appearances in this amazing adventure, as well as musicians and singers Katherine Jenkins, Clara Barbier Serrano, 2Cellos, 40 Fingers, and many others.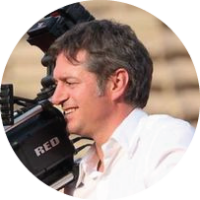 Gaetano Morbioli. (Verona, 2 March 1967) is one of Italy's best-known directors. Over the course of his 30-year career, Gaetano has been able to establish a relationship of trust with many artists, thanks to his professionalism and love of music. Creator of the television channel Match Music first and the company Run Multimedia later, Gaetano Morbioli is recognized as one of the leading figures in the Italian audiovisual sector.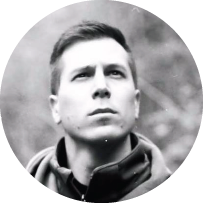 Paolo Sodi is an Italian director and director of photography. He devotes himself to both documentary and commercial productions, although he favors subjects of a natural as well as anthropological kind. He has directed and filmed 9 short films and 3 feature. A regular at RAI, Italy's national public broadcasting company, Paolo directed and filmed some of the most successful titles for the company's steemed GEO documentary program.

Length 1h 30min
Year 2023

---
Cast 2Cellos, 40 Fingers, Ramin Bahrami, Veronica Berti, Andrea Bocelli, Matteo Bocelli, Virginia Bocelli,
Distribution Fathom Events
Production Cineroma, Impact Productions, Trinity Broadcasting Network (TBN)
Thursday, June 29

9:30 PM

Outdoor

The Distillery District (Trinity Cinema)

Toronto

Wednesday, July 5

7:00PM

Indoor

The Zoetic

526 Concession st, Hamilton

Thursday, July 13

8:45 PM

Indoor

Cineplex Cinemas

3555 Hwy 7 W, Vaughan

June 30-July 10

Online Platform
---