PLOT : "The Happiness Theorem," directed by Luca Fortino, unfolds in March 2020 as Italy faces a lockdown due to the Covid-19 pandemic. In Palermo's Capo Quarter, young Antonio regularly meets his puppeteer grandfather, Giuseppe. Antonio's father Nino, a struggling restaurateur and Giuseppe's estranged son, hasn't spoken to him in years. However, Antonio finds solace in his
grandfather's stories and discovers the true secret of happiness. Meanwhile, Yvonne, a wealthy woman from Canada seeking solace after personal loss, becomes stranded in Palermo during the lockdown. Antonio's infectious positivity impacts Yvonne and the neighborhood, as he strives to restore joy amid adversity, harboring his own poignant secret.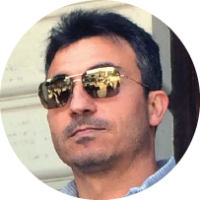 Luca Fortino. Born in Cosenza on August 11, 1975, he attended a Directing Course in Rome in 1999. His success with short films led to directing "Prima del buio," a socially-conscious short. He was then approached by the Minister of Public Education for a national anti-alcohol abuse campaign. In 2011, he wrote and produced "Tienimi Stretto'' within a tight timeframe and budget. The film won Best Film and Best Director at the International Epizephiry Film Festival. It also received the Essai recognition from MIBACT in 2012. It attracted attention in the United States and was considered for distribution by prominent figures like Luis Di Giaimo. In 2022, he went on to direct "Theorem of Happiness."

Length 1h 50min
Year 2022

---
Cast Antonio Tancredi Cadili, Andrea Tidona, Orio Scaduto, Marie Ange Barbancourt, Anna Attademo, Francesco Russo, Demi De Delphes,

Production Odflix e Dorado Pictures
---