PLOT : On a train going to Loreto (near the city of Ancona in eastern Italy), some sick people relive their sufferings while waiting for grace on their arrival. Some would like to be able to see again, others would like to be able to walk again, or those who would not want a secret to be revealed. They arrive at their destination, and the results will not necessarily be miracles but awareness. Vittorio De Sica directed a masterpiece filmed during the period of the German occupation of Rome, with support from the Vatican. The film required hard work and safety, but it dealt with the subject of faith in a sublime manner. The metaphor of the train to Loreto, a sort of atonement or purgatory where these condemned souls seek salvation, is the quintessence of originality. This film allowed a number of actors, under pressure to go north and work in Venice for the film industry of Mussolini's puppet Italian Social Republic, to remain in Rome. Vittorio de Sica hired approximately 300 extras, who were Jewish or simply being persecuted by the Nazi regime, because of their physical oddities. To avoid their deportation and later execution, he prolonged the shooting of the film as long as he could, awaiting the arrival of the allied armies.

This screening of "La porta del cielo" is accompanied by the documentary "Pure Silver - Argento Puro." When you purchase your ticket for "La porta del cielo," you'll gain exclusive access to the 9:30pm screening of "Pure Silver - Argento Puro" at the Spirit Theatre (Outdoor).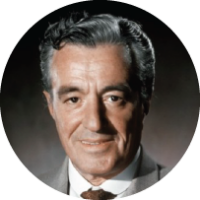 Vittorio De Sica. Vittorio De Sica grew up in Naples and started out as an office clerk to raise money to support his poor family. He was increasingly drawn towards acting and made his screen debut while still in his teens, joining a stage company in 1923. By the late 1920s he was a successful matinee idol of the Italian theatre, and repeated that achievement in Italian movies, mostly light comedies. He turned to directing in 1940, making comedies in a similar vein, but with his fifth film The Children Are Watching Us (1943). It was also the first film he made with the writer Cesare Zavattini with whom he would subsequently make Shoeshine (1946) and Bicycle Thieves (1948), heartbreaking studies of poverty in postwar Italy which won special Oscars before the foreign film category was officially established.

Length 1h 28min
Year 1945, restored in 2022

---
Cast Marina Berti, Elettra Druscovich, Giuseppe Forcina, Massimo Girotti, Giovanni Grasso, Roldano Lupi, Giovanni Brandacci, María Mercader,
Distribution Lux Film
Production Orbis Film, Centro Cattolico Cinematografico
---