PLOT : Milan. Anna and Marco meet for the first time while sheltering from the rain. She is an aspiring cartoonist, dynamic and impulsive. He is a physics professor who believes there is a logical explanation behind all our behaviour. They meet again, they end up in bed together. Then they separate again. Marco is engaged to Pilar, with whom he is about to move in together, Anna lives with Tullia. But their destiny is to be together. Over the years, their couple holds a balance, at times stable, at times very precarious. Misunderstandings, escapes, clashes, and things left unsaid emerge. But also, moments of intense happiness. Meanwhile, time passes, and they too change.
The film takes place across Milan, Marrakech, Copenhagen, Lucca and Ponza, the film captures instants like a memory album. Inside, there are a lot of real-life moments, especially around the couple. But there are also other moments where authenticity is passed off as far away.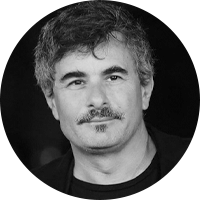 Paolo Genovese. has a degree in Economics and Commerce and started his career as an advertising executive. He started working at McCann Erickson Italiana making. In 1998 he started collaborating with Luca Miniero co-writing and co-directing the short film La scoperta di Walter; the duo made their feature film debut in 2002, with the critically acclaimed comedy film A Neapolitan Spell. Genovese made his solo-directing debut in 2010, directing The Santa Claus Gang. In 2016, his film Perfect Strangers was awarded best film at the David di Donatello Awards. His last masterpieces are Superheroes (2021) and The First Day Of My Life (2023), that is from a screenplay by Kirk Jones, Marco Belardi, Andrea Leone and Raffaella Leone.

Length 2h 2min
Year 2021

---
Cast Jasmine Trinca, Alessandro Borghi, Greta Scarano, Vinicio Marchioni, Linda Caridi, Gwendolyn Gourvenec, Flavio Parenti, Michelangelo Severgnini, Elena Sofia Ricci, Angelica Leo, Giacomo Mattia,
Distribution True Colours - Glorious Films
Production Lotus Production - Leone Film Group, Medusa Film
Thursday, July 6

8:30 PM

Outdoor

The Distillery District (Trinity Cinema)

Toronto

Wednesday, July 12

9:00 PM

Outdoor

Parc Dante

Parc Dante, Montréal

June 30-July 10

Online Platform
---