PLOT : From the same Director of the award-winning film, Belle et Sébastien, Poly follows a 10-year-old girl who discovers that Poly, the star pony of a circus, is mistreated, she decides to help organize his escape.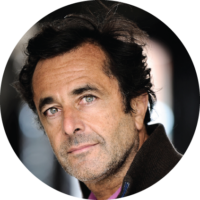 Nicolas Vanier. is a French writer, director, cinematographer and adventurer whose work is inspired by his childhood upbringing where he developed his passion for the ecology of nature and his love for animals and adventure. His films and novels reflect his passions as he started traveling in the "far North" at the age of 18 and spent most of the last 35 years travelling
through Canada, Alaska, Norway and Siberia. His most notable work in the industry of youth
cinema is Belle et Sébastien inspired by his dog-sledging adventures.

Length 1h 42min
Year 2020

---
Cast François Cluzet, Julie Gaye, Patrick Timsit, Elisa de Lambert,
Distribution Criterion
Production SND Groupe M6
TCDSB *Ask your Teacher/Principal for the password

YCDSB *Ask your Teacher/Principal for the password
---