PLOT : James and Em Foster are enjoying a blissful all-inclusive beach vacation on the idyllic island of La Tolqa. However, their paradise takes a dark turn when a fatal accident uncovers the resort's disturbing subculture of hedonism, violence, and surreal horrors. As they navigate this twisted
world, the couple is faced with life-altering decisions and the realization that money may not be able to save them from the consequences of their actions.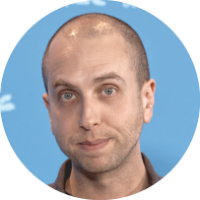 Brandon Cronenberg. is a Canadian director and screenwriter known for his dark and unsettling films that explore themes of identity, technology, and the human body. Born in Toronto, Cronenberg follows in the footsteps of his renowned father, David Cronenberg, as he crafts his own distinct cinematic vision. With his debut feature, Antiviral (2012), Cronenberg gained recognition for his visceral and thought-provoking storytelling. His films, such as Possessor (2020), delve into the psychological and physical depths of his characters, pushing boundaries and challenging audiences' perceptions. Cronenberg's unique blend of visceral visuals and philosophical exploration solidifies him as a compelling and daring voice in contemporary cinema.

Length 1h 57min
Year 2023

---
Cast Alexander Skarsgård, Mia Goth, Cleopatra Coleman, Dunja Sepcic,
Distribution Elevation Pictures
Production Film Forge, Hero Squared, 4 Film, Celluloid Dreams
Fri., July 14

11:15 PM

Outdoor

The Distillery District (Trinity Theatre)

Toronto

Brandon Cronenberg in attendance
---