PLOT : What obscure bond unites Luca Treves, famous chef and spice expert, and Andreas Dürren- Fischer, famous restorer of Flemish paintings? Luca and Andreas belong to two different worlds, art and cooking, and they have two opposing characters: the first is shy and awkward, the second is self-confident and worldly. And yet, when Luca meets Andreas, he thinks the time has finally come to turn his career around. The restorer's invitation to follow him on a short tour of professional encounters in Germany would, in fact, offer him the chance to find new customers and leave the provincial restaurant that guarantees him a quiet life, but which also forces him to sacrifice his highest professional ambitions.
Despite his wife's resistance, Luca accepts the proposal, but he does not suspect that behind the restorer's affability lie hidden unmentionable secrets and a past that is impossible to forget. On a journey with Andreas through the dense forests of Germany and the mountains of Austria, Luca
is drawn into a whirlpool that threatens to destroy all his certainties, forcing him to make atrocious choices.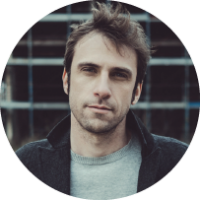 Massimo Donati. made his writing debut with Diario di Spezie and has now signed his name to this film version, too, which is the only Italian title competing in the Noir in Festival. He wrote first the book, which was born out of a story on the occasion of the Solinas Prize. He graduated in Physics, then he went to film school, leaning towards theatre and then he pursued film-related activities beginning with documentaries. Massimo Donati is known for Tre Lire, primo giorno (2008) Fuoriscena (2013), Il diario di spezie (2021) and L'assoluto presente (2017).

Length 1h 35min
Year 2022

---
Cast Lorenzo Richelmy, Fabrizio Ferracane, Fabrizio Rongione, Galatea Bellugi,
Distribution True Colours - Glorious Films
Production Master Five Cinematografica, Rodeo Drive, Rai Cinema, with the support of Ministero della Cultura, with the support of Trentino Film Commission
---