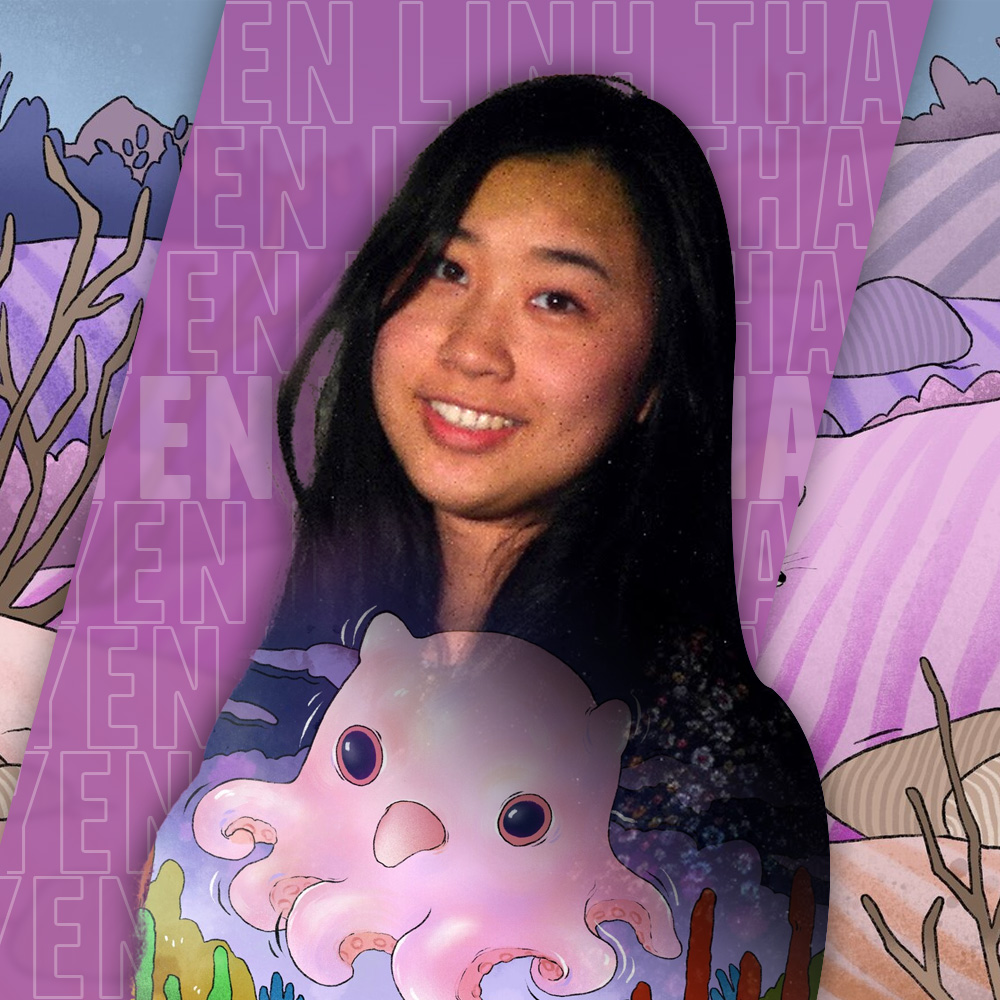 Artist - 6ix Art Outdoor
Yen Linh Thai
THIS ARTIST IS SUPPORTED BY
Yen Linh Thai is a multidisciplinary artist, muralist, and illustrator. Her work explores the whimsical and is largely inspired by stories and storytelling. She strives to make art that exists between two and three dimensions. In recent years, Linh has expanded her practice to public art projects, creating artworks inspired by the communities they live in. Linh's first solo exhibition Mother Tongue just opened at the Art Gallery Of Burlington through August 6, 2022. 'Mother Tongue' explores the widening gap of lost cultural knowledge between generations.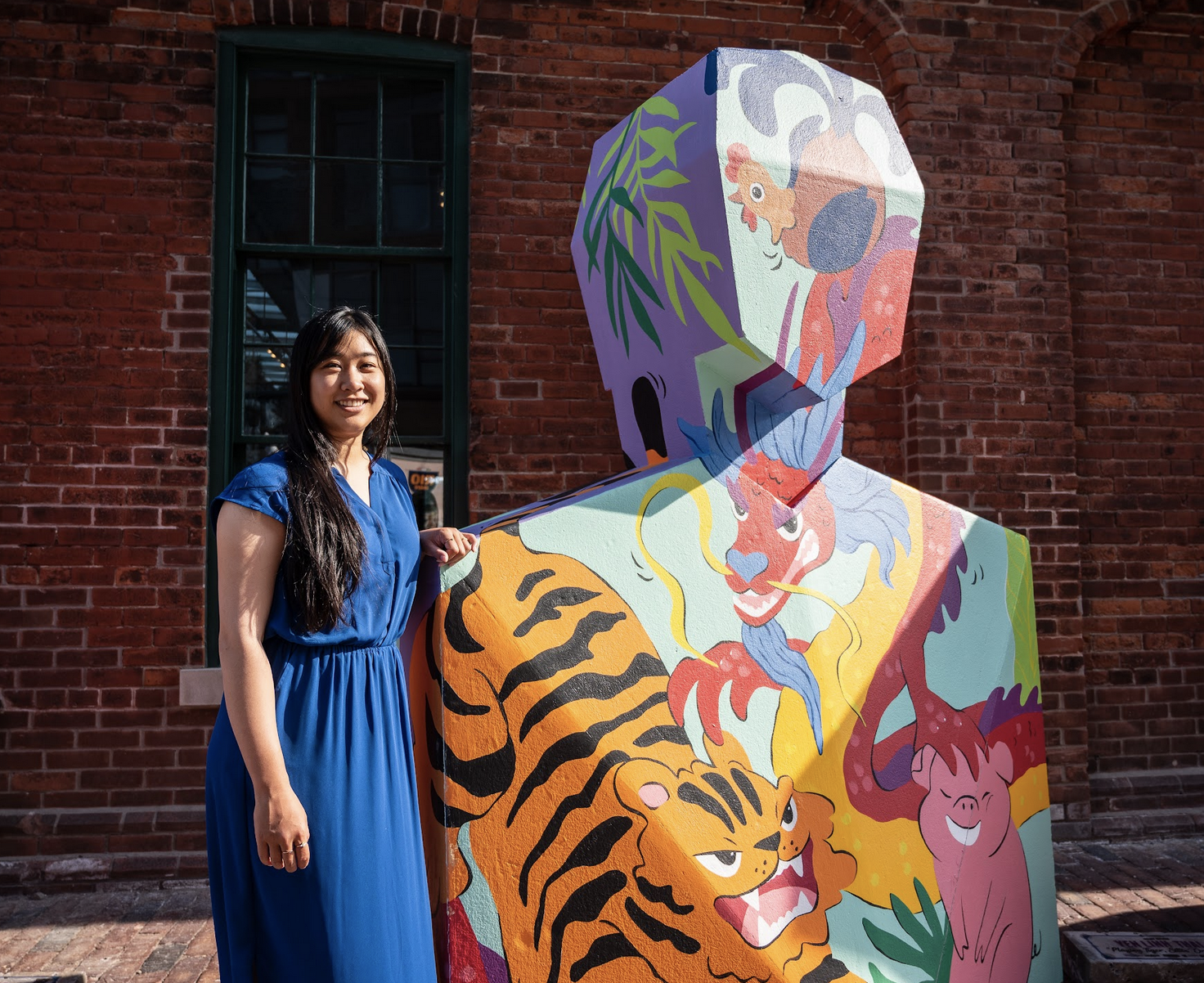 Playing Tiger, Sittin' Dragon
Playing Tiger, Sittin' Dragon
This statue is inspired by her culture and heritage. It features the traditional Vietnamese áo dài, combining both lotus flower motifs and maple leaves to represent both the eastern and western cultures she grew up with. On the front, Linh depicts her family portrait -as their zodiac animals.
THIS ARTIST IS SUPPORTED BY
RBC Emerging Artists Project
The RBC Emerging Artists Project supports organizations that provide the best opportunity to advance an artist's career trajectory in genres such as visual arts, music, theatre, performance, literature and film. Every year the RBC Foundation donates millions of dollars to hundreds of arts organizations globally to help emerging artists become established.