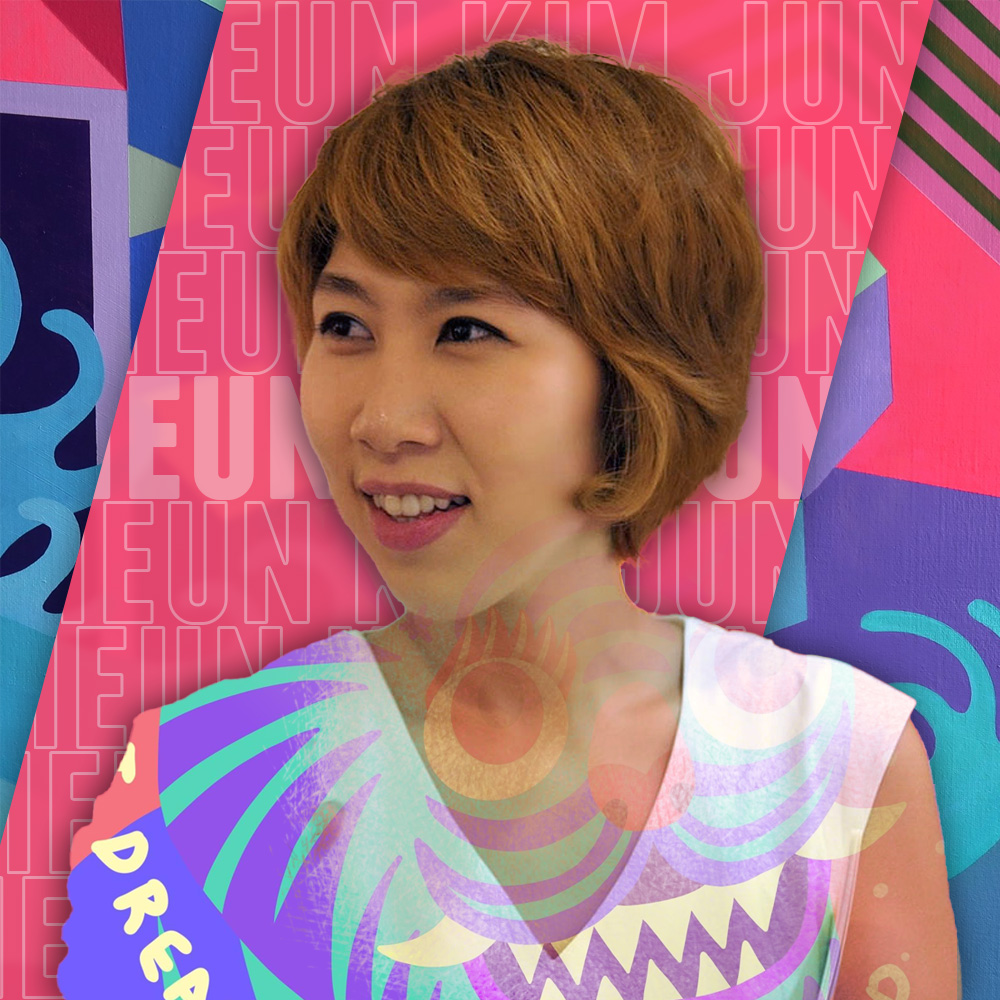 Artist - 6ix Art Outdoor
"June" Jieun Kim
Since 2010 "June" Jieun Kim has showcased her work in notable galleries and prestigious events across the world. June is a painter, illustrator, tattoo artist, featuring colourful pieces along with advocating for social justice causes through her public murals. June also recently partnered with Stella Artoisto design their limited edition chalice to celebrate the Lunar New Year. Born in Korea, June attempts to explore the immigrant experience through her work and by questioning the notions of "home" and where that may be.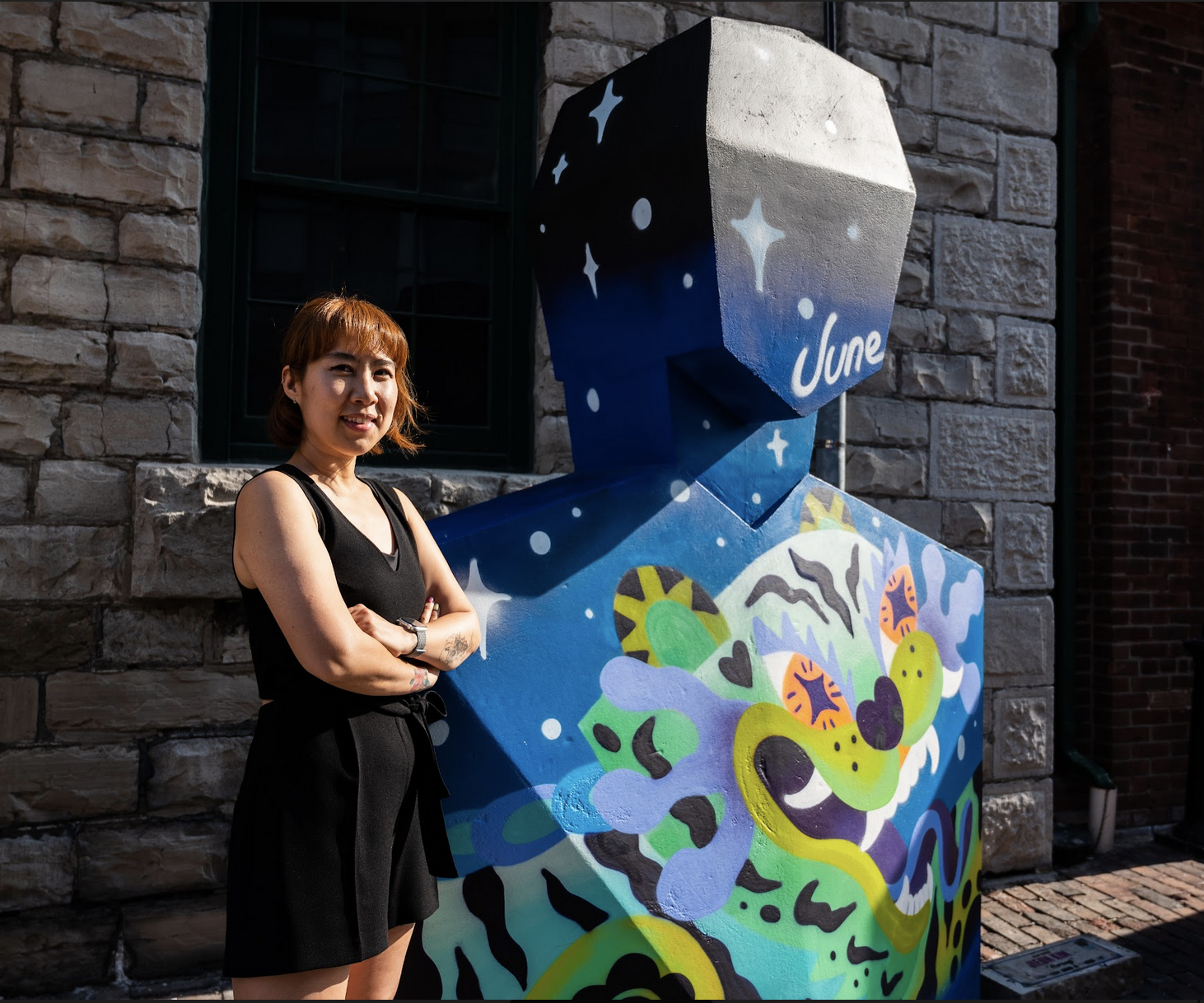 Horangi
Many of my illustrations and paintings are inspired by Korean folk arts. One of my favourite Korean symbols or folklore character is Horangi, the tiger. Tigers are revered as guardians and divine spirits and symbolize courage and power in Korean folklore and myth. By connecting this magnificent creature with the urban environment around me, I create an imagined utopia where my two different cultures (Korean and Canadian) live together peacefully.
Murals & Designs
I strive to create a utopia where past & present, fantasy & reality coexist in my work. To do this I tap into my own personal experiences and try to articulate the struggles between my past in Seoul, Korea and my present in Toronto, Canada and the "home away from home" transitional phase that I find myself in.