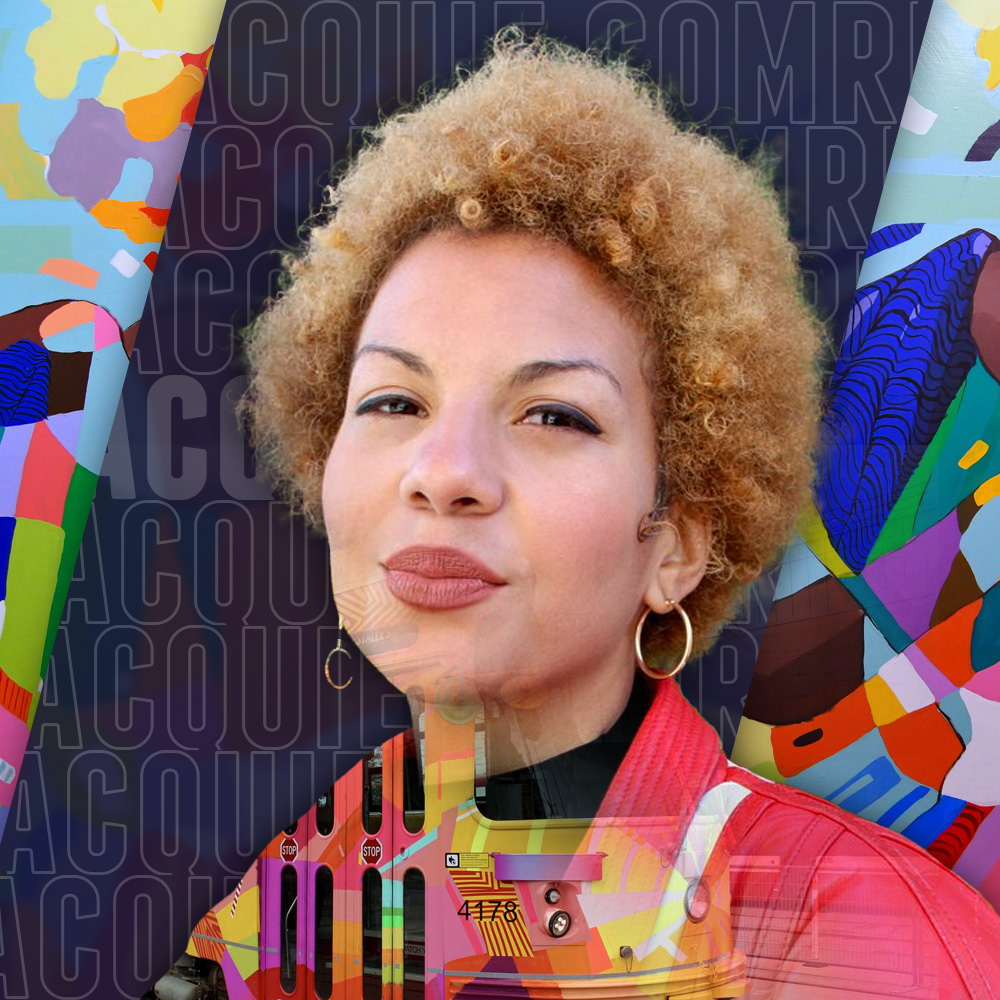 Jacquie Comrie
Jacquie Comrie is a Canadian muralist and painter. Her work focuses largely on the scientific use of colour and how it has an impact on the emotions of the viewer. Comrie creates her art with the purpose to combine mental well-beingand contemporary design. The result is brightly coloured explosions of geometric shapes with organic movement and placement. Whether it be on buildings, large structures, or canvas, Comrie focuses on using her art to foster spaces that are needed to help those with mental illness.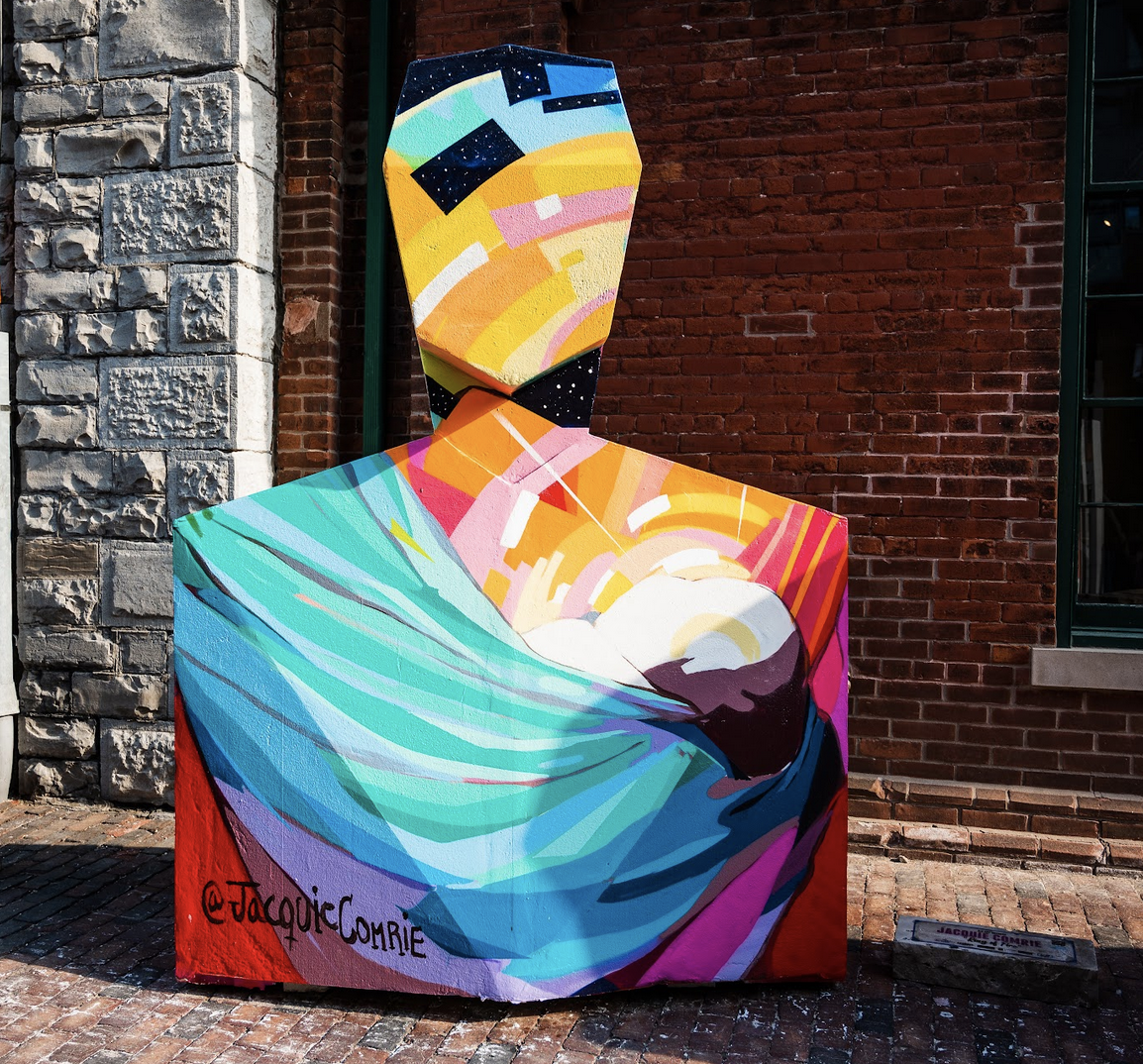 Ring of Fire
Ring of Fire- Crowning is often referred to as the "ring of fire" in the birthing process. That moment when the baby's head becomes visible in the birth canal after fully dilated. The very portal of the divine and the ethereal- the intersection of the physical world and the spiritual and the point of origin for every human being- a continuation of cycle of life handed by ourancestors. We often speak of motherhood's magical moments, yet ignore the hardships and challenges of such creation. A birthing parent not only births their child but births themselves and their new identity. This is a celebration of the light and dark of becoming a parent.
Murals & Paintings
Whether as murals on buildings, large scale structures, or canvases, her body of work is a dynamic exploration of the science of colour as the universal language of human emotion. Colour has been proven to have a direct effect to human emotion, for which her palettes are consciously designed and orchestrated aiming to cater to mental wellbeing at large.