Award-Winning Films and Critic Favourites Top Lavazza Drive-In Film Festival Line-Up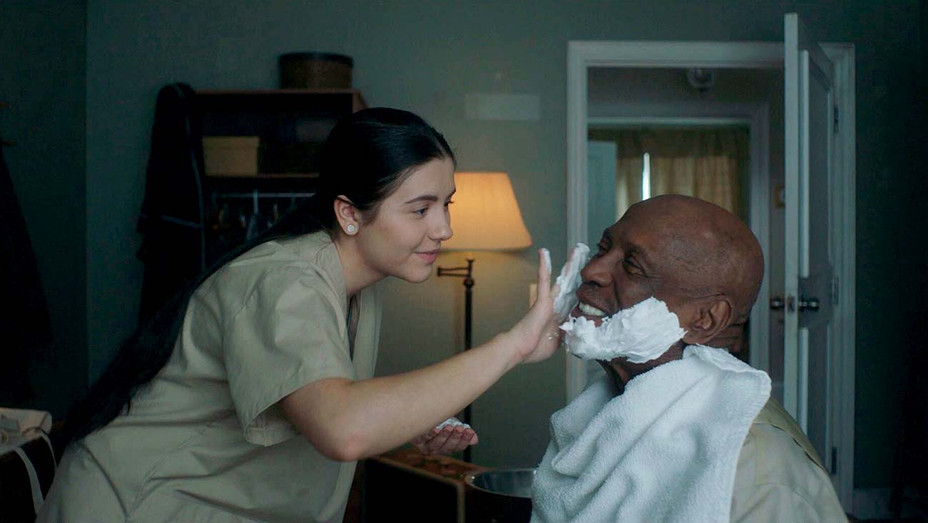 The Toronto Premiere Screening of The Cuban, starring Oscar-winner Louis Gossett Jr., and the Canadian Premiere of Italian drama, If Only/Magari, will open and close, respectively, the inaugural edition of the Lavazza Drive-In Film Festival at Ontario Place, co-hosted by ICFF, presented by IC Savings, and CHIN Radio/TV. The complete list of titles was revealed today, and includes several international premieres and award-winning films. Among them, the SXSW Audience Award-winner, The Peanut Butter Falcon, starring Dakota Johnson and Shia Labeouf, and the Canadian Premiere of the box office record-breaking Chinese film, Sheep Without a Shepherd.
Toronto – The complete roster of twelve international contemporary films set to be screened at the Lavazza Drive-In Film Festival in Toronto, from July 20th through the 31st, was announced by co-presenters ICFF, presented by IC Savings, and CHIN Radio/TV, during a virtual press conference today. The Festival, presented in partnership with Ontario Place and the Italian Embassy, in collaboration with Rogers Communications, Christie Digital, Rio Mare and LiUNA, and with the support of media partners OMNI Television and RAI Italia, will offer something for everyone – from comedies to musicals, historical dramas to crime thrillers to family-friendly films, and everything in between. A different nation will be represented each night at Ontario Place, including France, China, Russia, the US, the UK, Brazil, India, Canada, and Italy. The event will open on Monday, July 20th with the Toronto Premiere Screening of Sergio Navarretta's The Cuban, representing Canada. The film, which follows the budding friendship between an Alzheimer patient and his caregiver, is a musical journey of love and the power of imagination.
Throughout the Lavazza Drive-In Film Festival, four contemporary Italian films will be screened as part of the special "Focus on Italy" series, presented in partnership with the Embassy of Italy in Ottawa and the Istituto Italiano di Cultura a Toronto. Following the Toronto event, a second edition of Focus on Italy will be presented in Vaughan, with a full line-up of contemporary Italian films. A portion of ticket sales will go directly to the Canadian Red Cross to assist with COVID-19 relief efforts.
On Tuesday, July 21st, Simone Spada's Tomorrow's a New Day/Domani è un altro giorno will be screened. The film is the touching story of two friends reflecting on a life well-lived, after one is handed a terminal diagnosis.
Fausto Brizzi's If You Love Me/Se mi vuoi bene, starring ICFF fan-favourite Claudio Bisio, is the story of a middle-aged man, feeling depressed and confused, who executes a series of lies and manipulations to help his loved ones. The film will be screened on Saturday, July 25th.
On Monday, July 27th, the International Premiere of the latest film starring comedy troupe Aldo, Giovanni and Giacomo, I Hate Summer/Odio l'estate, will be presented. The film, directed by Massimo Venier, follows three strangers who are forced to spend the summer holiday together, after accidentally being booked in the same vacation home.
Lastly, the Festival will close on Friday, July 31st with the Canadian Premiere Screening of the touching comedy-drama, If Only/Magari, directed by Ginevra Elkann. It's the story of three tight-knit siblings who spend their summer caught between the eccentric lives of their divorced parents, each more concerned with themselves than their family.
Among the international titles, the Canadian Premiere Screening of the crime thriller Sheep Without a Shepherd/Wu sha, directed by Sam Quah, will represent China on Wednesday, July 22nd. The film, which made history with its highest-grossing opening weekend sales in Mainland China, tells the story of a man who takes desperate measures to try and save his family from the dark side of the law, after committing an unexpected crime.
The Canadian Premiere Screening of the hilarious comedy Fisherman's Friends, representing the UK, will be screened on Sunday, July 26th. The film, directed by Chris Foggin, is the story of a London music exec who becomes a true "fish out of water" when he tries to sign a record deal with a group of singing fishermen.
Jorge Gurvich's football dramedy Back to Maracanã will represent Brazil on Thursday, July 23rd. The film follows three generations of men who embark on an unplanned road trip, which leads them on an emotional journey, changing them all forever.
Representing France, Nicolas Vanier's Spread Your Wings/Donne-moi des ailes is a delightful adventure the whole family can enjoy. Screening on Friday, July 24th, the film is inspired by the real life story of a visionary scientist on a mission to save an endangered species of birds, and guide them along a new migratory route.
Representing Russia, Aleksey Sidorov's WWII action flick T-34 will screen on Tuesday, July 28th. T-34 is a story of unfailing bravery, and the incredible escape of a soldier and his tank crew from Nazi capture. The critically-acclaimed historical drama is presented with the generous support of the Representative of Rossotrudnichestvo in Canada within the Russian Embassy.
A truly heartwarming tale representing the United States, The Peanut Butter Falcon, winner of the SXSW Audience Award, will be presented on Wednesday, July 29th. Co-directed by Tyler Nilson and Michael Schwartz, the critically-acclaimed film is a modern-day Mark Twain adventure; the harrowing tale of a young man fighting the odds to achieve his dreams with the help of two unlikely friends.
The penultimate screening of the Festival is Amar Kaushik's latest film Bala, representing India, which will be screened on Thursday, July 30th. Bala is a fresh new comedy about the struggles of a young man facing premature baldness and his inability to cope with social pressures.
Audience members will be invited to vote on their favourite films over the course of the Festival, and a prize for People's Choice will be awarded on the last day.
A selection of short films will also be screened ahead of the feature presentations, including Milkoffee, directed by Edoardo Vanja Raffaele; Best Friend, directed by Sara Cardillo; The Mona Lisa's Aura, directed by Eric Delbaere; and Finding Harold, directed by Katarzyna Kochany.
After months of isolation, the event will transform the most classic movie-going experience into a contemporary film festival, providing Canadians the perfect opportunity to engage with the community once again, in a safe and physically-distanced manner. To eliminate concerns over large crowds at concession stands during the event, the Festival has partnered with sponsor Pizza Nova to design a tailored app which offers contactless delivery of snacks directly to vehicles.
The audio of the presentations and the films will be broadcast live on Radio CHIN – AM1540. Each evening of the Festival, a feature film will be preceded by live and live-streamed interviews and Question & Answer sessions with actors and directors. Visit www.icff.ca or call 416-893-3966 for ticket information.
About ICFF
The Italian Contemporary Film Festival, presented by IC Savings, is one of the most highly-anticipated cultural events of the summer in Toronto and across Canada, with a loyal base of nearly 50,000 attendees per year. Established in 2012, it is one of the leading and most successful festivals of its kind, and the largest Italian film festival outside of Italy. Each year, ICFF screens dozens of films, including shorts and documentaries, in eight cities across the country, in Italian with English or French subtitles. But the ICFF is much more than simply a film festival… It is a unique exploration of Italian arts and culture. With special events highlighting the best of Italian food, wine, fashion, music, literature, architecture and industry developments, ICFF is committed to celebrating Italian heritage, and bringing together artists and entrepreneurs from around the globe and connecting them with Canada's diverse audience.
 About CHIN Radio/TV
CHIN Radio is the first multicultural/multilingual radio station to be established in Ontario. CHIN AM started broadcasting in 1966, followed a year later by CHIN FM. The organization is the pioneer in multicultural radio broadcasting and has led the way for similar broadcast operations to be established in other communities. CHIN is not only "unique in Toronto," but also "unique in Ottawa/Gatineau." CHIN reaches out in over 50 languages to more than 100 cultural communities in the GTA and southern Ontario areas. The contribution of CHIN to the cause of multiculturalism, understanding and tolerance between people of many national, racial and religious origins has been recognized and acknowledged throughout Canada.
About Lavazza
The history of Lavazza is that of a business which, for over 125 years, has pursued a company vision based on passion for work, for the product and the land in which it operates. These values have been ingrained in Lavazza's DNA since its foundation in 1895, and upheld by four generations of entrepreneurs. Each family member who has worked in the company has helped it to grow, transforming it into the company it is today, yet still true to the qualities of passion and innovation inherited from Luigi Lavazza. "It's about doing business with your heart" in the words of Emilio Lavazza. It is the spirit which has allowed us to expand the company over the years: our way of doing business is an example of sustainability in the fullest sense of the word. It is a quality built up and shared with all the people we have met, starting with our employees and the places in which we work. These are the qualities that, every day, underpin the value of the company, allowing us to be recognised worldwide as an excellent Group, not just for the production of premium coffee, but also for our approach to work and social commitment.
About Rogers
Rogers is a proud Canadian company dedicated to making more possible for Canadians each and every day. Our founder, Ted Rogers, purchased his first radio station, CHFI, in 1960. We have grown to become a leading technology, sports and media company that strives to provide the very best in wireless, residential, sports, and media to Canadians and Canadian businesses. Our shares are publicly traded on the Toronto Stock Exchange (TSX: RCI.A and RCI.B) and on the New York Stock Exchange (NYSE: RCI). If you want to find out more about us, visit about.rogers.com
About Ontario Place
Ontario Place is an agency of the Government of Ontario that features 155 acres of waterfront property in Toronto. Situated on the shores of Lake Ontario it features Trillium Park and William G. Davis Trail, and the Cinesphere, the world's first permanent IMAX theatre.  Ontario Place is a gathering space for everyone in the province and offers visitors a variety of cultural, artistic and recreational activities.
 Media Contact:
media@icff.ca – 416.929.3475