Made in Italy
THE LAST LEOPARD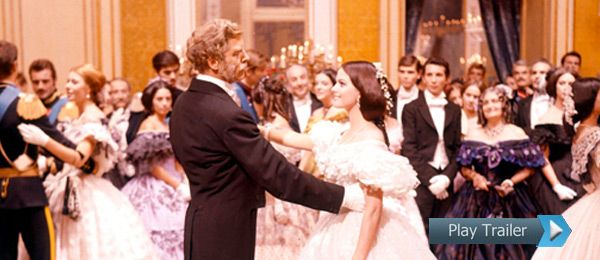 Director: Giuseppe Tornatore
English
Plot

Goffredo Lombardo was among the most celebrated producers in the history of Italian cinema. L'ultimo Gattopardo retells his life and professional activity through a series of sequences of prestigious films from the Titanus Library, with stock footage and contemporary interviews with Italian and foreign actors, directors and screenwriters who have worked with Lombardo and which trace the history of one of the most prestigious Italian film companies.
_______________________________________________
Giuseppe Tornatore

Giuseppe Tornatore is an Academy Award winning Italian film director and screenwriter. He was born in Bagheria, near the city of Palermo, Sicily. Tornatore made his debut in the world of cinema with Le minoranze ethiche in Sicilia (Ethnic Minorities in Sicily), a documentary that won the prize for best documentary at the Salerno Film Festival in 1982. His first full-length film, Il Camorrista, garnered great responses from the public and critics; Tornatore was awarded the Silver Ribbon for best new director in 1985. In 1988 Cinema Paradiso was a resounding success at the international level and won an Academy Award for Best Foreign Language Film. Tornatore went on to make several acclaimed films, many of which made references to Sicily. The film Il Gattopardo-Ritratto di Goffredo Lombardo is a documentary that was first presented at the Venice Film Festival in 2010.
Italiano
Trama
Goffredo Lombardo è stato uno tra i più illustri produttori del panorama cinematografico italiano. L'ultimo Gattopardo ne ripercorre la vita e l'attività grazie a una serie di sequenze di film prestigiosi degli Archivi Titanus con testimonianze d'epoca e dei nostri giorni di attori, registi, sceneggiatori sia italiani che stranieri, che hanno lavorato con lui e che tracciano la storia centenaria di una delle più prestigiose case cinematografiche italiane.
_______________________________________
Giuseppe Tornatore

Giuseppe Tornatore è un regista e sceneggiatore italiano vincitore del premio Oscar. É nato a Bagheria, vicino a Palermo, in Sicilia. Tornatore ha debuttato nel mondo cinematografico con Le minoranze ethiche in Sicilia, un documentario che ha vinto il premio per il miglior documentario al Festival di Salerno del 1982. Il suo primo lungometraggio, Il Camorrista, ha ricevuto una reazione positiva dal pubblico e dai critici; di conseguenza Tornatore ha vinto il Nastro d'Argento come miglior regista esordiente nel 1985. Nel 1988 Nuovo Cinema Paradiso ha ricevuto molto successo a livello internazionale ed ha vinto il premio Oscar per il miglior film straniero. Fra i vari film di grande richiamo popolare, molti dei quali facevano riferimenti alla Sicilia, il film Il Gattopardo-Ritratto di Goffredo Lombardo è un documentario che è stato presentato al Festival del Cinema di Venezia nel 2010.